A huge thank you to our community partners and everyone who donated supplies, their time and other contributions to school supply drives that help PSD students be successful throughout the school year!
Colorado State University School is Cool
Rulers, glue, pencils, markers, binders, folders, notebooks, loose-leaf paper and more were stacked on countless tables in Johnson Hall at Colorado State University as School is Cool teams prepared for the annual tradition of providing PSD students with school supplies.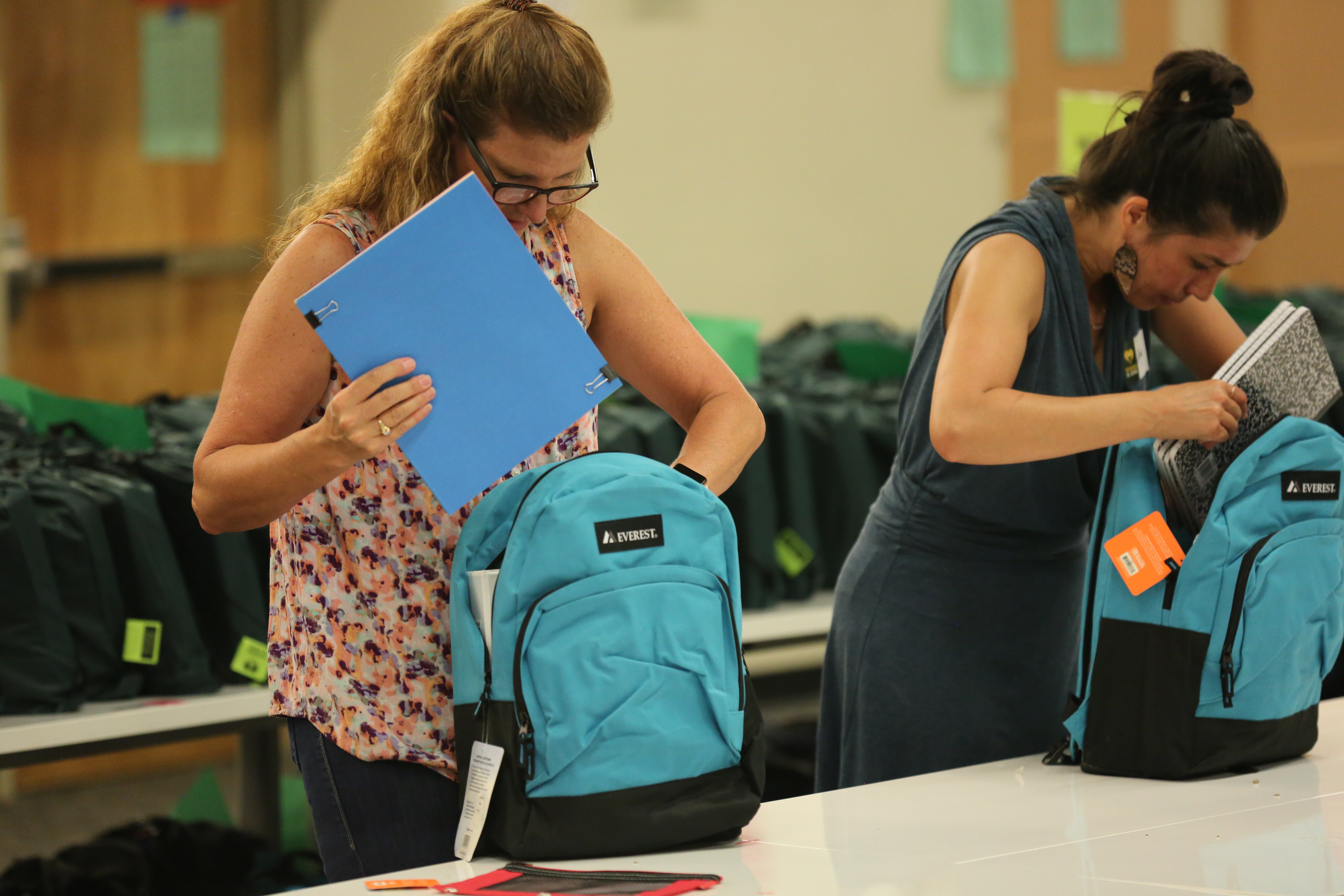 In its third decade, School is Cool (SIC) is a community outreach effort managed and organized by Colorado State University (CSU) employees. SIC's mission is to help PSD K-12 students achieve academic success by providing them with school supplies.
In 2020, over 200 SIC volunteers stuffed backpacks with supplies for more than 2,800 students at 47 PSD schools. This year the program anticipates equipping over 2,500 students in 51 schools, including the new Bamford Elementary School. And since 1992, SIC has helped more than 50,000 students.
Colleen Rodriguez and Connie Schimmels, co-chairs of School is Cool, said, "School is Cool is celebrating 30 years, and we are grateful for our partnership with the community and CSU campus volunteers that make the outreach opportunity possible. The program was founded and has been sustained by the fundamental belief that all kids should have the opportunity to succeed in a learning environment by having their basic needs met."
OtterCares Pack to School
OtterCares Foundation, the charitable arm of Otter Products, annually hosts its Pack2School one-day event where students can pick out their school supplies, free of charge. Due to COVID-19, this event looked drastically different the past two school years.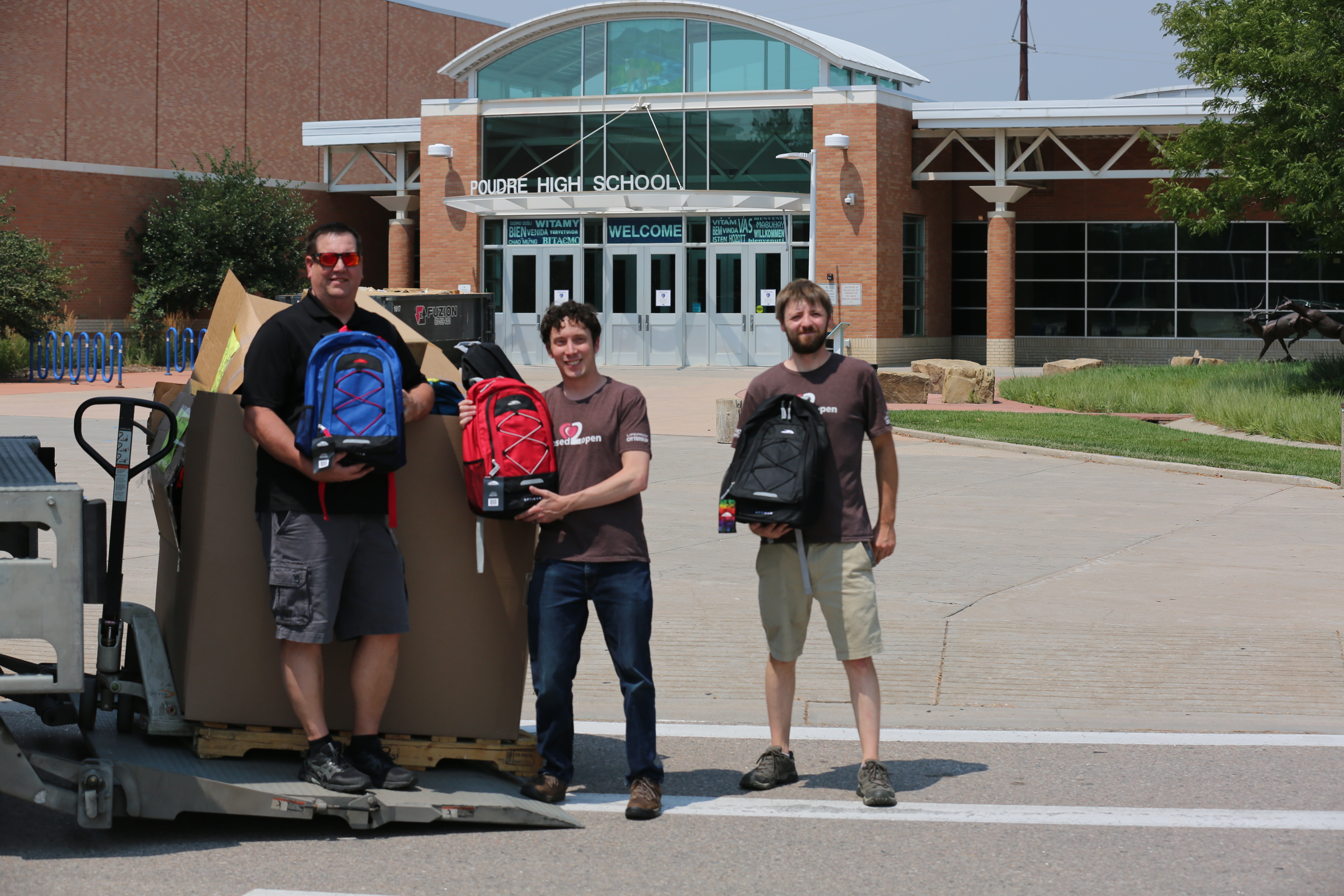 This year, instead of students shopping for their own supplies, backpacks were filled with crucial supplies and delivered to schools for their teams to hand out to students who need them.
Supplies are purchased by OtterCares, and backpacks were stuffed by Otter Products and OtterCares employees. Over 200 volunteers donated their time and talents to support the cause. OtterCares supported about 2,000 students this year, including 400 children in early childhood education.
"We have a passion that every student can have the necessary school supplies needed to start the school year," said Linda Crum, executive director of OtterCares Foundation. "We want all students to start the year with fresh new supplies and inspire their confidence and potential as they enter the new school year."
OtterCares' mission is to inspire students to become entrepreneurs and philanthropists. Learn more about OtterCares >>