"Why can't I see any websites?" "I need to reset my password; how do I do that?" "How can I install software?" "How do I know if my student is logged into Google Chrome?" "I'm having issues with my laptop's camera so I'm not visible in my online classes, can you help?"  
These are just a few among a seemingly infinite list of questions that Poudre School District's Information Technology team are ready and happy to answer, as staff work to support more than 27,000 students and over 3,000 employees with technology that's critical to success in learning and work in the time of COVID-19. 
"The effort put forth by the IT Department this school year, especially, is truly amazing," said IT Director Sarah Siple, who lauded the team's creativity, dedication to solving big problems quickly, their constant eye toward equity, and support of schools and departments to ensure that each student has access to their education this year – no matter if PSD in Phase 1, 2, 3 or 4. 
The tech 
PSD's IT team collaborated with countless others throughout the summer and fall to prepare the technology students and educators needed to learn and teach in any environment – remote or in-person. Staff reimaged and prepared tens of thousands of laptops returned to PSD in the spring and then redistributed them to students this fall. They worked with the district's Integrated Services team to identify the adaptive technology to best support students with disabilities. More than 2,500 MiFi internet hotspot devices were purchased and distributed to students without internet access at home. And iPads and Chromebooks were prepared for PSD's youngest learners in Early Childhood Education.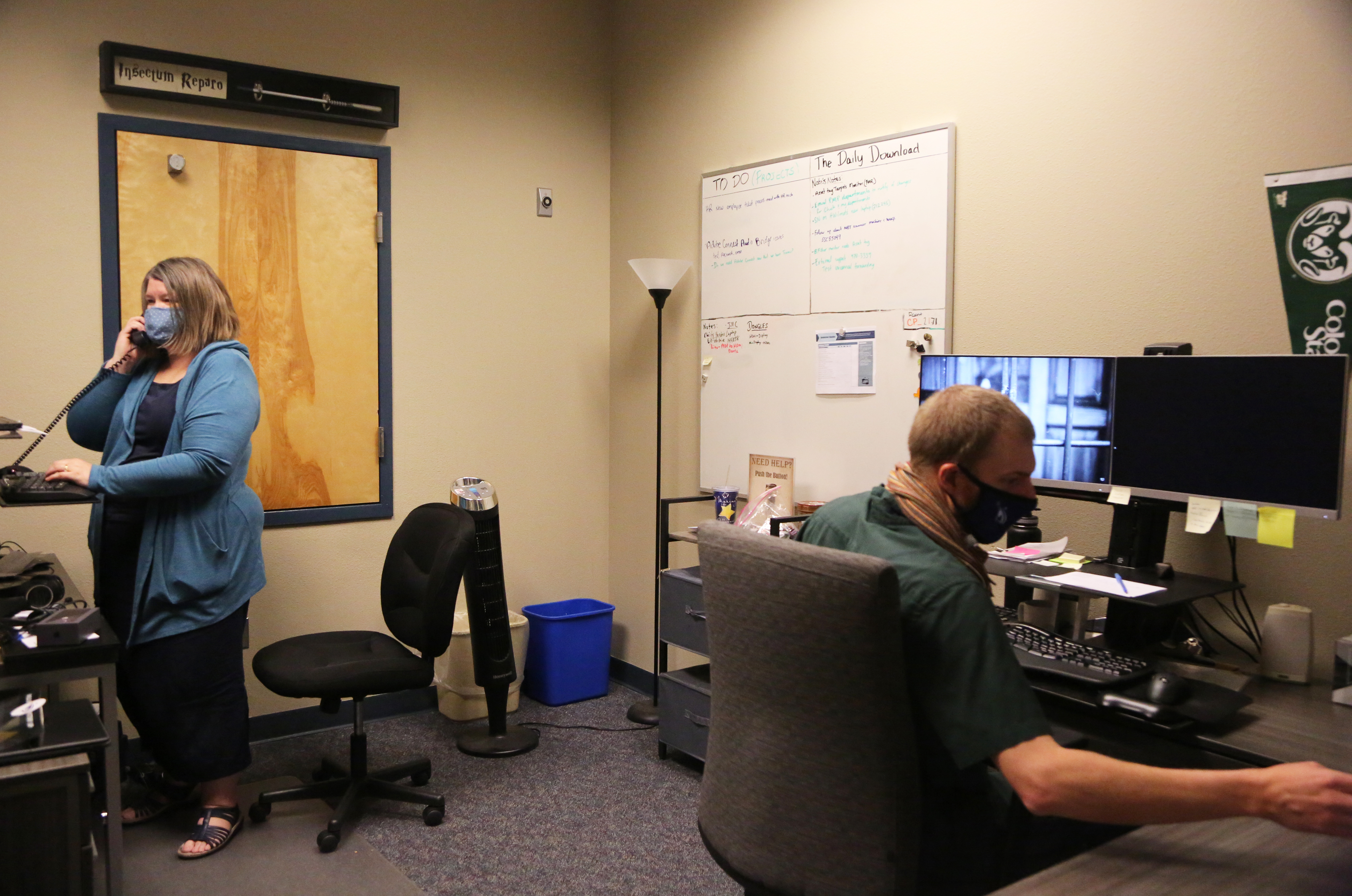 The IT department also coordinated the launch of new school websites, a tremendous undertaking that was integral to providing a consistent place for students and families to access Teacher Landing Pages for the 2020-21 school year. The websites are mobile-responsive, an important feature for people who use their phones to access information in a quick and clear way. The IT Department has also been making numerous additions, modifications and improvements to myriad systems and infrastructure to support and accommodate the district's collective and vast needs due to COVID-19.   

PSD Community Tech portal, family support line  
Reflecting upon the spring, the IT Department identified a need for a central resource that students and family members could go to for support with their technology. So many people, they observed, preferred to take a do-it-yourself approach before reaching out for help. Thus, the PSD Community Tech Portal was born.  
Through the Tech Portal, users have access to tech troubleshooting tips and guides for using PSD applications like Microsoft Teams, Google Classroom, Seesaw and more. In the "News to Know" section, you'll find information to timely questions, such as – "Having Headaches from Headphones Not Working?" The information is also available in other languages, to support all who seek it. 
"If they're a family member or caretaker trying to help their kid on this wild ride, we just want to help them to be successful," said Bryan Lamoreaux, Information Technology trainer.  
Lamoreaux said it was exciting to see that the Poudre River Library District this fall hosted English and Spanish tech training sessions, to help connect parents with answers and vital resources.  
"We saw those reduce some of the fear and build confidence" in families, he said, noting that the IT Department has been exploring ways to expand this manner of support. 
New this school year, as well, is the student/family support line. People can call 970-490-3339 for technical support or email covidtechhelp@psdschools.org, an email address launched during remote learning in spring 2020.  
"Parents and students are frustrated sometimes. To be a live person and have a conversation with them to troubleshoot their technology takes the pressure down," Lamoreaux said. "The more of this we can do is just one less stress, one thing in a day that I hope makes things easier for them."  
By the numbers (Aug. 24-Oct. 20)  
52 IT staff members support PSD students and staff 
Over 2,500 MiFis distributed to PSD families to ensure connectivity for remote learning  
Over 3,000 calls answered on the family and student support line (970-490-3339) 
Over 125,000 emails answered through covidtechhelp@psdschools.org  
Over 61,000 staff and student computers supported  
100s of guides and documentation posted on the Tech Portal in support of technology and software used by students