Poudre School District is thrilled to announce that the Board of Education voted Tuesday, Jan. 12 to approve the name of the district's new, under-construction Wellington school: Wellington Middle-High School.
Español - Wellington School Name    |     عربي - Wellington School Name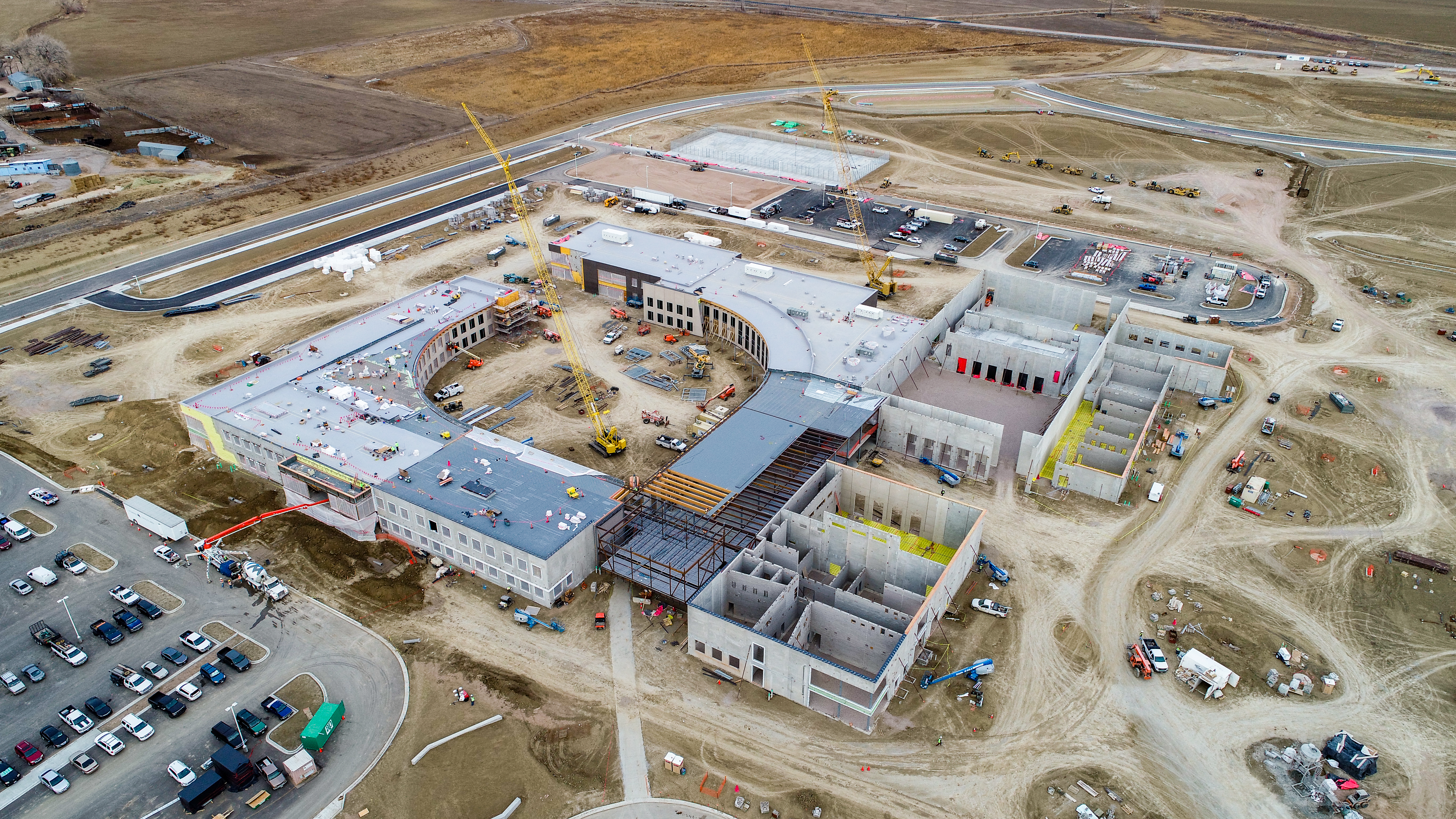 Opening timeline
Wellington Middle-High School is slated to open August 2022, initially serving 6-10th graders.
The 249,113 square-foot building will be located at 8543 N. County Road 9, west of North County Road 9, about 1.5 miles west of current Wellington Middle School, located at 4001 Wilson Ave. in Wellington. As of January 2021, the project is projected to be on schedule and within budget.
The new site will include a secured learning park in the middle of the building. Approximately 2 acres will have trees, plants, grass, benches, tables, and small classroom learning areas. Visible from inside the building, from both the first- and second-floor walkways, will be a constant connection to the outdoors.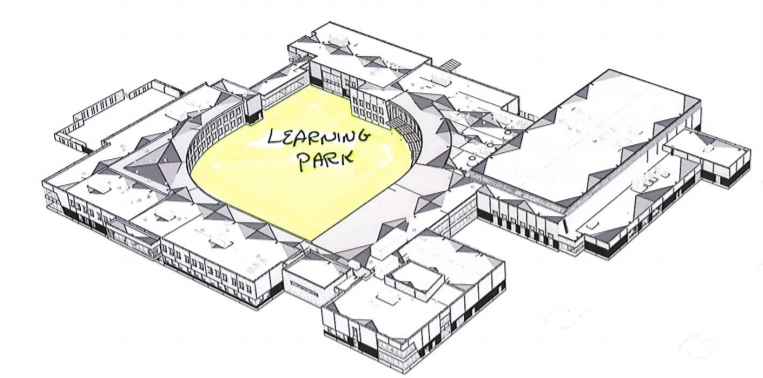 History
The Town of Wellington will soon have a high school once again, carrying on traditions from the past and bringing on new ones that will pave the way for generations to come. Wellington High School was first opened in 1926 and graduated the last class in 1964. At that time, high school students from Wellington changed attendance to the newly opened Poudre High School. The high school building remained open for junior high students through 1993. In 1993, the current Wellington Middle School opened, and the original Wellington High School building was demolished. The arch at the south end of the middle school is the last remaining structural remnant of the original high school in Wellington.
The new Wellington Middle-High School was designed to further the innovative learning opportunities for students, while also preparing them to be post-secondary and workforce ready. With the addition of this 1,500-student facility in the community that will eventually serve students in 6th through 12th grade, PSD will have a true Wellington feeder system that will be able to educate students from pre-school through high school graduation.
"Students in Wellington will have a learning environment that will empower them to become empathetic change agents of tomorrow," said Kelby Benedict, principal of current Wellington Middle School.

Updated process for naming a new PSD high school
The school was named in accordance with district policy. Earlier in 2020, the Board of Education revised PSD's facility-naming policy so that the first high school built is named for the town or city in which it is located.