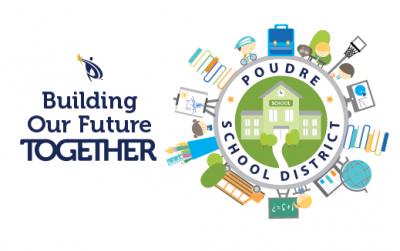 The Community Facilities Advisory Committee (CFAC) participated in community engagement from spring 2015 through 2016 to gather information as they developed a recommendation on the updated comprehensive Facilities Master Plan for the superintendent.
The CFAC is a cross-functional committee of community leaders with a vested interest in the ongoing success of the district. At least 25% of the CFAC are members of previous Bond and Mill committees. 
CFAC Minutes:
CFAC members:
Co-Chair: Gary Ozzello, Colorado State University gary.ozzello@colostate.edu
Co-Chair: Yvonne Myers, Columbine Health Systems, parent (Fort Collins) Yvonne.myers@columbinehealth.com
Cheryl Zimlich, Bohemian Foundation
Elizabeth Basnar, District Advisory Board
Jim Sarchet, community member
Len Roark, community member (Wellington)
Mike Demma, community member (Fort Collins)
Mary Kay Sommers, community member
Nancy Patton, Workforce Investment Board
Randy Morgan, Outpost Sunsports
Rob Petterson, community member (until elected to the Board, then became an observer)
Will Griffiths, parent (Wellington)
Blake Larsen, parent (Wellington)
Kristie Raymond, parent (Timnath)
Ryan Williams, parent (Timnath)
Lani Williams, parent (Fort Collins)
Mike DiTullio, Westward Development
Patrick Albright, Liberty Common School
Barb Wallner, PSD Foundation/2010 Mill Bond Committee Co-Chair
Email questions and comments to info@psdschools.org.