History of Long Range Planning and Community Engagement
See highlights of Community Engagement in this pdf document.
Community engagement was a critical component of the long range planning process. PSD staff and community members gathered feedback and input from Spring 2015 through the fall of 2016.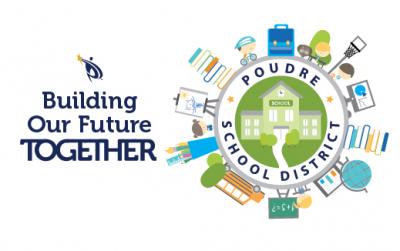 Community engagement around the district's long-range planning efforts centered around three phases:
Phase 1: Ongoing improvements to existing PSD facilities (improvements to enhance learning environments)
Phase 2: Expansion of PSD facilities to accommodate growth within the district (new construction)
Phase 3: Development of a proposal for a potential 2016 bond election
Community events and forums March 2015 - April 2016
The Long Range Facilities Planning recommendation was presented at community forums in March and April 2016 at Wellington and Lesher Middle Schools, Bethke Elementary, Fossil Ridge High School, Fort Collins and Poudre High Schools. Read a summary of these forums here.
Principals led meetings with school teams as well as their School Accountability Committees, made up of parents, staff and the community. The Community Facilities Advisory Committee also participated by attending listening sessions at each school.
PSD held several community engagement sessions to discuss growth within the district in May 2015 and the during the fall of 2015, including meetings in Wellington and Timnath. Survey findings were considered as the district developed a final recommendation in the updated Comprehensive Facilities Master Plan. Summaries of the survey findings are posted here.