Master Plan Process and Long Range Plan
PSD's long range planning efforts strive to create positive learning environments for students and staff in every school. As part of that long range planning process, PSD updates its comprehensive Facilities Master Plan every seven to 10 years to ensure student and community needs will be met.
Facilities Master Plan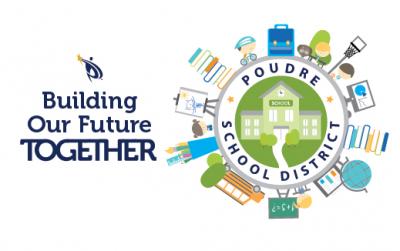 1. Ongoing facilities improvements
As part of the Master Plan Update, schools and their communities identified improvements to enhance the learning environment at their buildings, which may include:
Space renovations
Furniture, fixtures and equipment
Playgrounds/landscaping
Carpet, paint, etc...
The process: Each school gathered feedback about their facility improvement needs from school staff teams and their School Accountability Committee (made up of staff, parents and community). The PSD Facilities Services department also conducted a facilities audit of every building and created a final needs analysis for each site based on both the school's list of improvements and the audit. School Accountability Committees will review the final analysis and prioritize improvements listed. The Community Facilities Advisory Committee participated in this final prioritization with a listening session at each school.
2. Growth/new construction
The Facilities Master Plan addressed the rapid growth occurring in PSD, especially in the southeast and northern regions of the district. The plan identifies needs in two areas:
Immediate Needs (2015-2018)
Modulars
Limiting School Choice acceptance (at specific schools)
Program relocation/space modifications

Mid-Term Needs (2016-2022)

New Construction/additions
Targeted boundary modifications
The process: Community engagement sessions were held in May 2015 at schools impacted by the projected growth and new construction. Visit the LRP Community Engagement webpage for more information.
Summary of growth plan recommendation
(view a complete summary of the recommendation here)
New Construction: $313 million
New middle/high school on Prospect Road, east of I-25 *
New middle/high school in Wellington Area *
New elementary school in the southeast, east of I-25 
Permanent addition at Zach Elementary School (to replace modular classrooms)
New Athletic Complex at Prospect Road site
New Transportation Maintenance Facility at North Terminal
* If growth continues at the current rate, these schools will most likely serve only as high schools within the next five to 10 years. If that occurs, PSD will need to build new middle schools as well.
Ongoing Facilities Improvements: $40 million
School-based requests: $12 million
Critical deferred maintenance: $28 million
Background / History

Facilities Master Plan recommendation presented to the Board in 2016
PSD is one of the fastest growing districts in northern Colorado, increasing enrollment by 2% annually. This growth requires the district to actively plan for new facilities to accommodate new students in the future, specifically between 2016-2022.
The  updated comprehensive Facilities Master Plan and the Long Range Facilities Planning recommendation were presented to the Board of Education March 22, 2016.

Community engagement
Community engagement sessions about the Long Range Facilities Plan recommendation were held in March and April 2016 at several schools. You can read a summary of the questions addressed at these meetings here. Learn more about other community engagement efforts and feedback by visiting the Long Range Planning Community Engagement page.

Eliminated scenarios
During the long range planning process, the Long Range Planning Working Group discussed and evaluated  potential solutions to accommodate growth using existing facilities. Please visit the Eliminated Scenarios web page for information.
 
More information: