Poudre School District's staff and student leaders uphold principles of social justice and progress made for marginalized groups and benefits everyone – regardless of race, gender, sexual orientation, ability or economic status. 
Danny Zuniga, Octavio Sutton and Delhia Mahaney were chosen to represent our community at the MLK Day celebration Jan. 17 in Fort Collins. Each of these leaders upholds these principles today and everyday. These are their stories.  

Danny Zuniga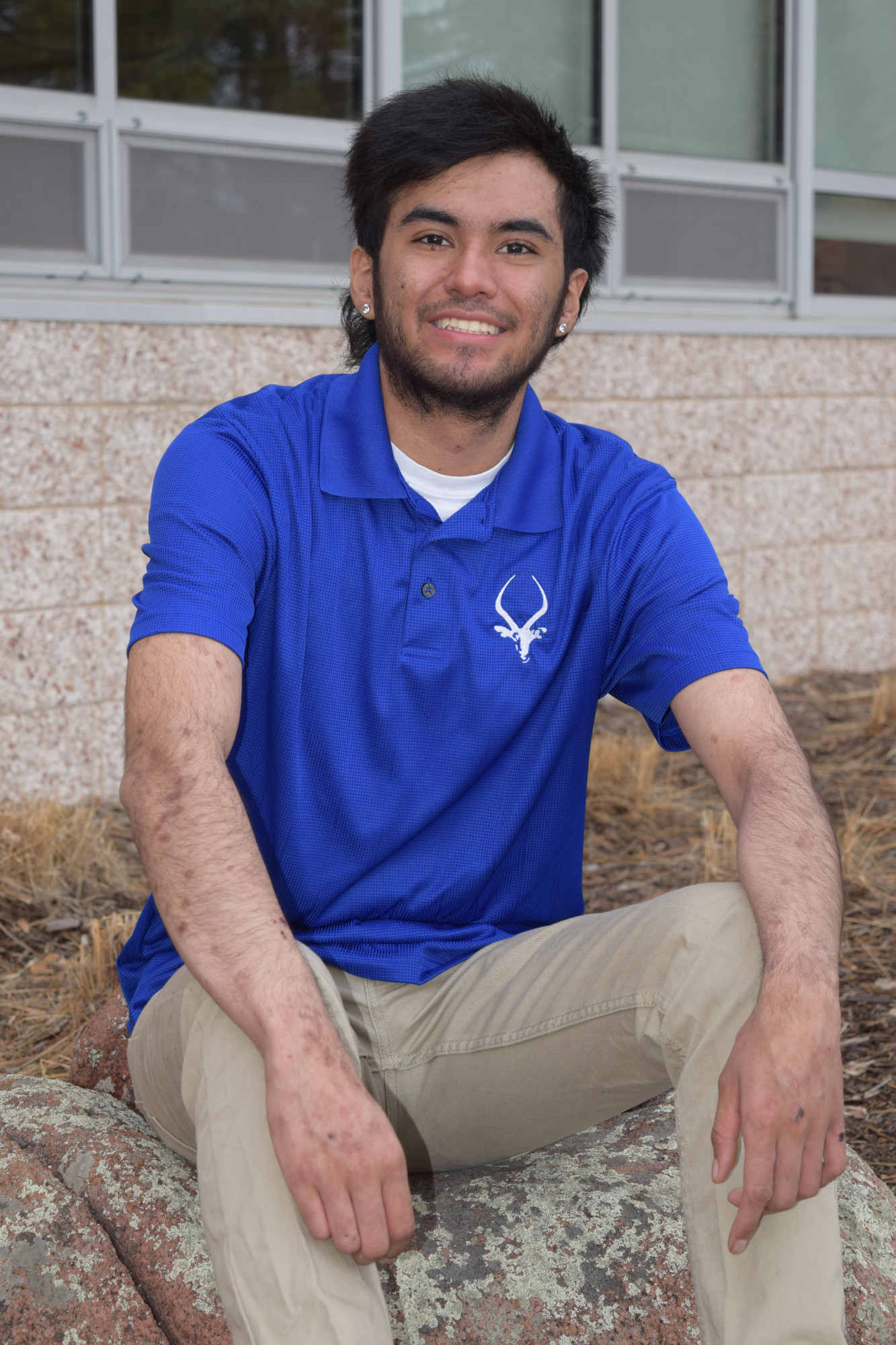 A 2017 Poudre High School graduate, PHS paraprofessional and club sponsor Danny Zuniga was nominated by PHS Principal Kathy Mackay, who describes Zuniga as "a champion for the historically underserved and marginalized populations." 
"Danny is a person who lives the change he wants to see in the world," she said. 
During his time as a PHS student, Zuniga was a peer mentor, supporting students with significant physical and cognitive mental disabilities. After graduating, Zuniga returned as a paraprofessional and Unified athletics coach, supporting the same population of students.  
"Danny has made sure that students with disabilities are included in all aspects of high school," Mackay said.  
Zuniga is studying social work at Metro State University in Denver and will graduate in May 2022. He was also hired as a graduation advocate at PHS to assist students who receive support through PSD's McKinney-Vento program. McKinney-Vento students are those who are experiencing homelessness, are in the foster system, or are unaccompanied youth. 
Zuniga is a native Spanish speaker, a skill that helps him support families for whom this is their primary language. He conducts home visits, organizes food pantries with the Food Bank for Larimer County and connects families with community resources. He also helps students stay on track to graduate. On top of everything else, Zuniga serves as the staff sponsor of the Spectrum Club, which supports LGBTQ students and allies. He also works with PSD Newcomer students, who lived previously in other countries. 
"Danny has a heart for our marginalized populations, and he devotes his life to creating equitable learning environments so that they can thrive," said Mackay. 
When Zuniga found out he was nominated to be a march leader he was shocked.  
"It made me feel proud to be recognized in this manner and know that my administration sees and values all of the things I am involved in with supporting marginalized populations." 
Zuniga connects with several of Dr. Martin Luther King's principles. One in particular is inclusion.  

"Inclusion for me is not only letting people join in and be a part of something; it goes beyond color of skin, disabilities, language, status and more. Inclusion touches on all aspects of marginalized and oppressed communities." 
Another principle that resonates with Zuniga is equity.  
"It is one thing to be included, but how can you participate if you do not have the tools or skills to be fully included?" he said. "I always kind of think of equality versus equity, because equality is letting people be included, but equity is giving them the tools and skills to be fully included." 

Octavio Sutton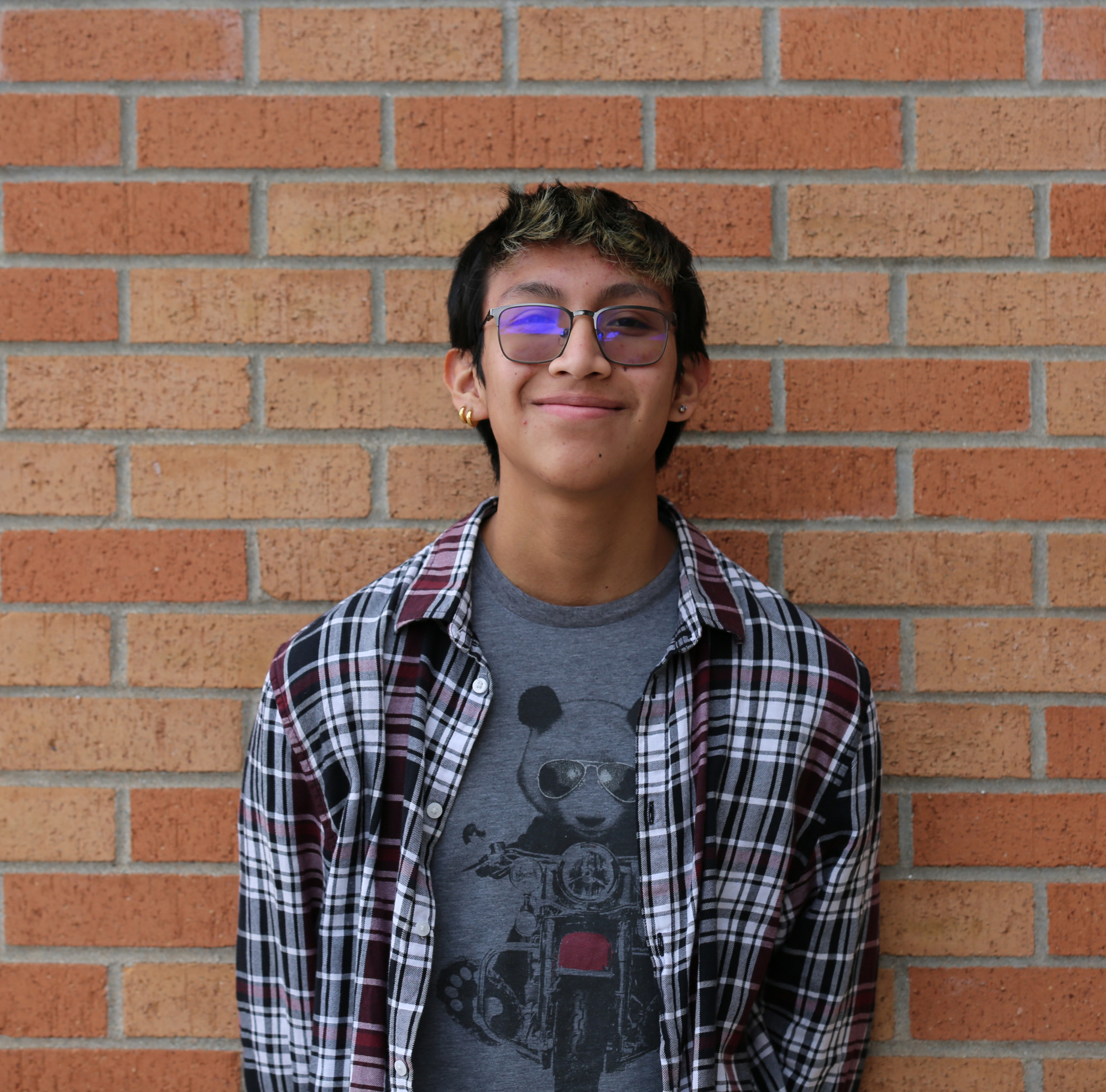 Beth Bratschun, PHS Language Arts teacher, nominated sophomore Octavio Sutton as one of PSD's march leaders because of his passion for equality and equity. 
"Octavio goes out of his way to make sure other students are included and represented," she said. "He recently completed a research project advocating for equity amongst LGBTQ students in PSD and is sending his project to district leaders in PSD to further his message. He is a natural leader." 
Bratschun said Octavio also assists students in her class who are falling behind. "He is that kind of kid who helps without ever being prompted or asked," she said. 
Sutton believes advocating for yourself is equally as important as advocating for change in school. That can include seeking out and bringing awareness to uncomfortable topics. 
"I advocate for what I believe in despite peer pressure," he said. "I always like my voice to be heard."  
Sutton is one of the co-leaders of the PHS Spectrum Club, which supports LGBTQ students and allies. Outside of school, he teaches kids taekwondo and is working toward becoming a certified instructor.  
This aligns with Dr. Martin Luther King Jr.'s principle of empowerment, which resonates with Sutton.  

"I like that his advocacy of minorities, those who were not often heard and those who were looked down upon, instilled empowerment in people," he said. 
Dr. Martin Luther King Jr. was strong and independent in his ideas. Yet, he was able to move so many people with his words and actions of what he believed in. "This is inspiring. I want to be that kind of person who can inspire other people to be themselves and be comfortable in who they are, no matter what minority you are, or marginalized group," Sutton said. 
It is also important to recognize Dr. King's will and power to bring awareness to his situation and that of others who were facing hate and opposition. Dr. King was still able to show people that hate, and opposition was not okay.
"We have a politically divided school, and I hope we can learn from Dr. Martin Luther King Jr. to use that power for good and for change," he said. "I feel like achieving his dream will take time. It's not going to happen overnight or in a day but taking action in education and supporting these groups is the start." 
Delhia Mahaney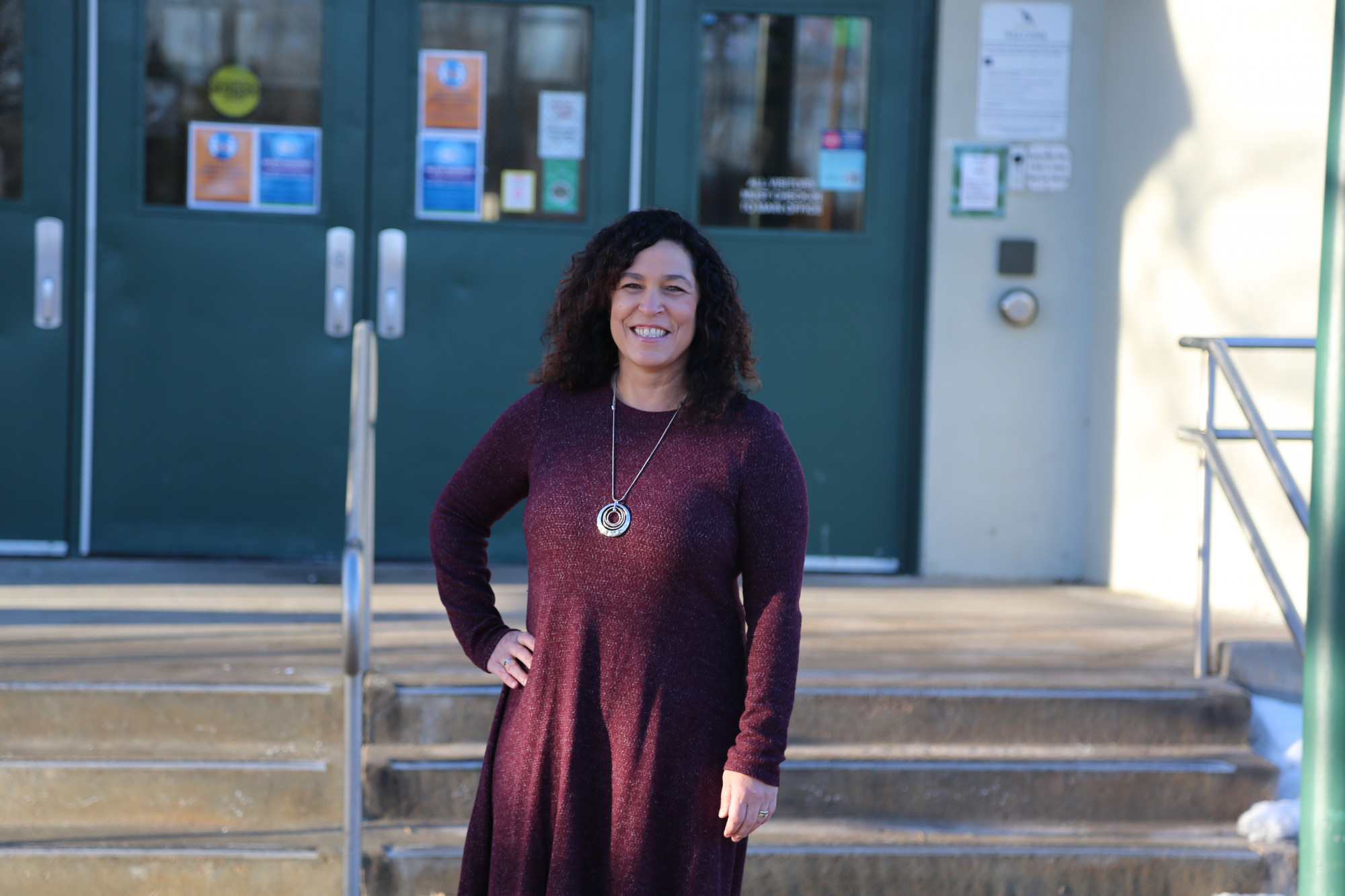 Aisha Thomas, principal of Zach Elementary School, nominated PSD's final march leader. Delhia Mahaney is the academic dean and International Baccalaureate coordinator at Cache La Poudre Middle School (CLPMS). 
"Delhia has served as an advocate for marginalized student and staff populations for almost 30 years, focusing on connections and policy changes," Thomas said, adding that she "is an excellent example of someone who brings to life the ideals of Dr. Martin Luther King Jr." 
When Mahaney read Thomas' nomination, she felt affirmed in her work. "You never do it for the recognition, but it is nice to know that people see and value what you are doing. It is very humbling." Mahaney said. 
Mahaney has worked for CLPMS for six years. She is also a member of PSD's Staff Equity Coalition. One of the coalition's initiatives included starting affinity groups, or safe spaces for people with similar identities and lived experiences. Mahaney initiated the Black and Indigenous People groups Of Color (BIPOC) affinity group. 
"It's great," Mahaney said of her experience with the affinity group. "I'm facilitating a group that has members from all over the district. no matter their level, role, or capacity, they join the group, and we get together and talk about our experiences," she said. "We talk about things we would like to see happen in the district in regards to diversity, equity, and inclusion." 
In line with this year's march theme, "The march is far from over," Mahaney believes in action. That includes addressing areas where work still needs to be done in PSD and the greater community. She also challenges our community to live the district's mission of "Educate... Every Child, Every Day." 

"There is more that unites us than divides us, working toward that end," she said. "The responsibility to live up to this mission statement is ours." 
The work behind equity starts with reflecting on our personal lives and how we practice equity each day, she said. "This will make us better advocates and ensure we engage in equitable practices."  Mahaney, a self-proclaimed life-long learner, said she too is still learning about equity and equality.  
"I do not know everything about all of the cultures or identities I encounter, and that is my responsibility to learn and use the resources that I have to grow," she said, appreciating the support she's felt while learning and leading in PSD.  
"I am very thankful for many people in PSD who I get to do this great work with. You are a great community of learners and teachers," she said. 
Resources 

Literature about the Civil Rights and justice movement across generations: 

"Across That Bridge" by John Lewis 
"Just Mercy" by Bryan Stevenson 
"Strength to Love" by Martin Luther King, Jr. 
"The Light of Truth" by Ida B. Wells 
"Why We Can't Wait" by Martin Luther King, Jr.