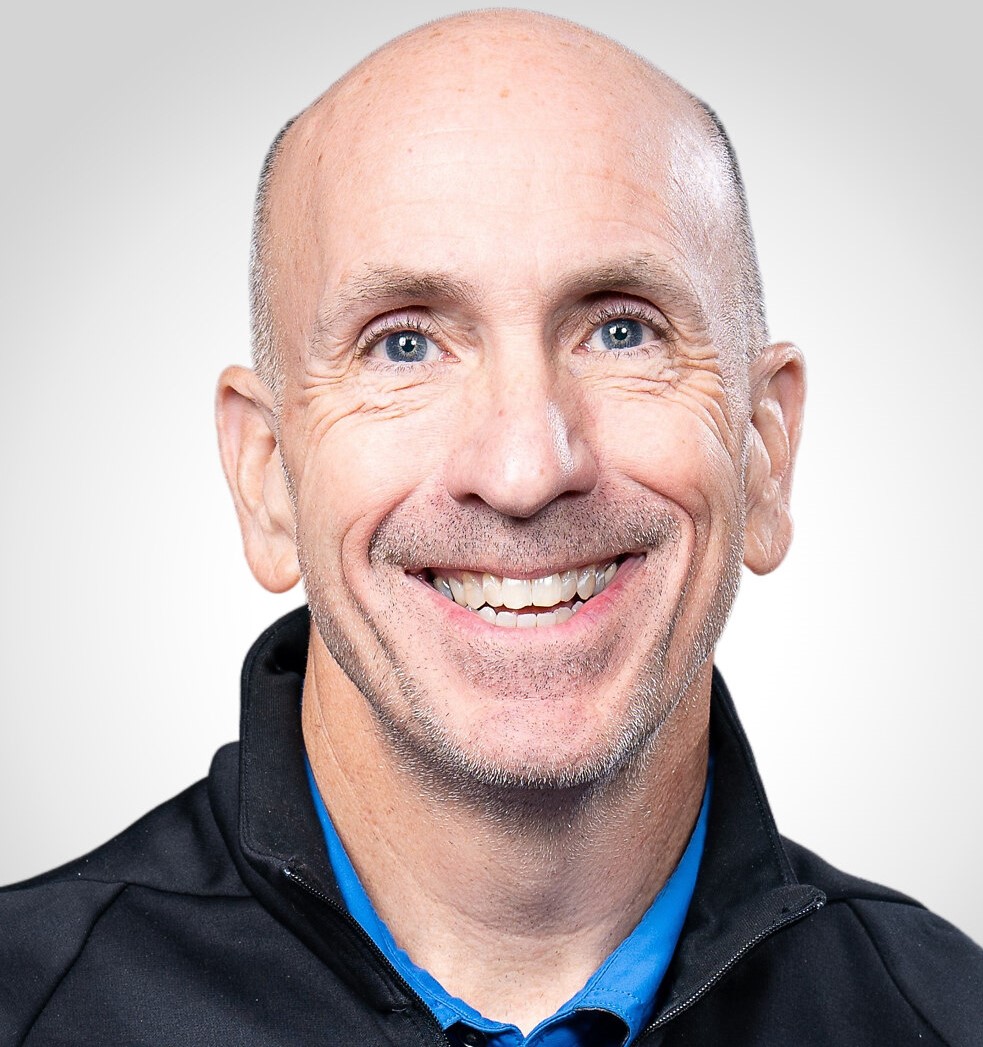 Following a national search, Jeff Connell will serve as Poudre School District's new chief operations officer (COO). His first day is March 20.  
Connell will lead the Operations Division's more than 600 employees, who support student success as bus drivers, campus security officers, plumbers, custodians, locksmiths, and more. Our community and state's commitment to public education drew him to PSD. 
"This is something we can do well," said Connell, who believes that fulfilling PSD's mission is a part of everyone's job. 
The lifelong Minnesotan has been a compliance and enforcement manager for the state's Pollution Control Agency; the assistant director of Facilities & Environmental Health and Safety of St. Paul Public Schools, which has 73 buildings with an average age of 65 years; and, most recently, the executive director of Facilities, Operations and Transportation in Robbinsdale School District. He has also been a senior community faculty member at Metropolitan State University and a debate coach for a K-12 school in St. Paul. 
Lifelong learning and career development is an important part of his life, and he welcomes the opportunity to tackle new challenges. He is appreciative of the opportunities he has had to be part of a multicultural and diverse workplace and serve on his school district's equity team, "where we openly discuss racial issues and push for change." Examples of his equity-related work include partnering with members of the indigenous and Native American community on the importance of hosting smudging ceremonies that were also fire code compliant and developing standards for building use that are designed to address historical inequities. 
Connell has a bachelor's degree in biology from Winona State University. A parent of two at the time and with a full-time job, he earned a juris doctor from William Mitchell College of Law. Although he no longer practices law, Connell says his education naturally intersects with school operations work, including through service and procurement contracts, risk management, legal requirements, and more. 
Superintendent Brian Kingsley is thrilled to welcome Connell to the PSD family and highlighted his expertise in strategy development, using data to make decisions, contracts and, most importantly, his focus on relationships.  
"His breadth of knowledge is impressive, from sustainability and code compliance to safety and security," said Kingsley. "I am confident in Jeff's ability to listen, learn and work alongside our colleagues to take the PSD Operations Division to the next level, always keeping students and staff at the center of their work."  
Asked to describe his leadership style, Connell said typical buzzwords don't resonate with him. He does, however, practice an "open-door policy," which means, "I love to connect with the people doing the work, hearing their stories and solving problems together."  
A self-described optimist, he said, "I see good and the possible in everything."  
Connell is moving to Colorado from Minnesota, where he was born and raised. His three sons – one a high school senior, one in college and his oldest, who works in Georgia – are big into cycling, climbing and snowboarding. Outside of work, he is a lifelong tennis player and runs on roads and school tracks to stay healthy. He joked that he has no interest in running marathons.  
Connell is stepping into a role held previously by Matt Bryant, who has gone on to start a private business in the community.