Those who are able to share their time, talents and voices have an opportunity to support students and schools in a meaningful way as a member of the Poudre School District District Accountability Committee, which is looking to fill four open seats.
At the building level, each school has a School Accountability Committee (SAC) to assist in planning and evaluating instructional programs and quality improvement processes. Similarly, the PSD District Accountability Committee (DAC) is composed of parents, staff, and community members who provide input and recommendations around district budget priorities and improvements. The DAC is representative of the diversity within the district and works to increase the level of parent engagement in PSD. 
"We have thoughtfully engaged parents who have contributed to making PSD a world class educational experience for our kids," said Robert Beauchamp, director of Curriculum, Instruction and Assessment.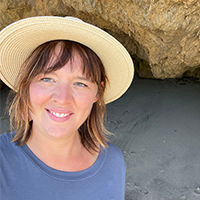 Katie Watkins, recent co-chair of the DAC, shared her experience of two years serving on the committee. Watkins joined the committee as a business community representative during her employment at B.A.S.E. Camp, PSD's former contracted before- and after-school childcare provider. The DAC allowed Watkins and other committee members to share input that informed significant decisions made by district leadership. As co-chair, she worked with Beauchamp to build agendas and educate new members about district operations.
"I am grateful to Robert (Beauchamp) and the others on the committee who have spent time doing this valuable work," she said, "We need diverse experiences represented on the committee to have deep purposeful conversations."
One impact Watkins highlighted was the DAC's involvement in the creation of PSD's action steps for Equity, Diversity and Inclusion, which was approved by the Board of Education during her time on the committee. She is proud of what she learned and the crucial role she played in her community, ultimately working toward more equitable outcomes for students.
"I invested in something that matters to our community, and I used that knowledge to make changes in our district," she said.
Watkins said another benefit of serving on the DAC is the opportunity to interact with district staff representing many departments. This helped her understand the school district in greater depth, and she can now help others navigate its support systems because of her background.
"If you are someone who cares deeply about the district and wants to be a part of the incremental change that drives us to better outcomes for our kids, it is found in the DAC," she said, adding that the DAC is a great starting point for someone looking to be involved.
One role of DAC members like Watkins also includes evaluating information from SACS, reviewing the district Improvement Unified Plan and budget, and then connecting the dots between those things.
The DAC is a good outlet for those who have a little bit of time to contribute and perspectives to share. For people who are balancing many things, it can feel like a lot, but Watkins said she could not think of anything more impactful than supporting equity at such a level that it will affect her kids and the kids who come after them.
"This experience helped make me a better community member and school member," she said.
The DAC, representative of the diversity in the district, has four open seats to be filled by: 

An instructional paraprofessional working in PSD
A person to represent the business community within the district's boundaries
A parent of a PSD English Language Learner student (this position has been open for multiple years)
A PSD teacher

Positions run on a two-year cycle. Members may renew for an additional two-year term. The committee  meets once per month, typically on the third Wednesday of each month at the Johannsen Support Services Complex Board room at 2407 Laporte Ave. in Fort Collins.

If you'd like to contribute to the work of this group or have questions, please reach out to Robert Beauchamp, director of Curriculum, Instruction, and Assessment, at 970-490-3667 or rbeaucha@psdschools.org.

To learn more, visit the DAC web page.