How do three people who speak different languages but live in the same house connect?  
The answer for one Poudre School District alumni and two exchange students is the universal language of music.  
Specifically, host parent Mary Timby, and Poudre High School senior Miguel Cruz, from Brazil, and junior Manex Iturrioz-Zabala, from Spain, have strengthened their relationship through a shared love of dogs and a shared Spotify music playlist.  
Becoming a host parent is not without its challenges, but Timby, a Rocky Mountain High School graduate, is already willing to host students again because of what she, Cruz and Iturrioz-Zabala have built together. 
"When I pull into my driveway, and I know the boys are home, it feels like they had always been there," she said.  
She was initially nervous about how this change in lifestyle would feel, but the trio clicked right away. "I can't imagine it any other way, now," she said. 
Cruz and Iturrioz-Zabala are two among 12 exchange students with Educatius, one of the many programs through which students can choose to study in the U.S. and in PSD, specifically. There are resources to allow more students to study abroad in PSD, an Educatius regional manager said, but that would require more host parents like Timby.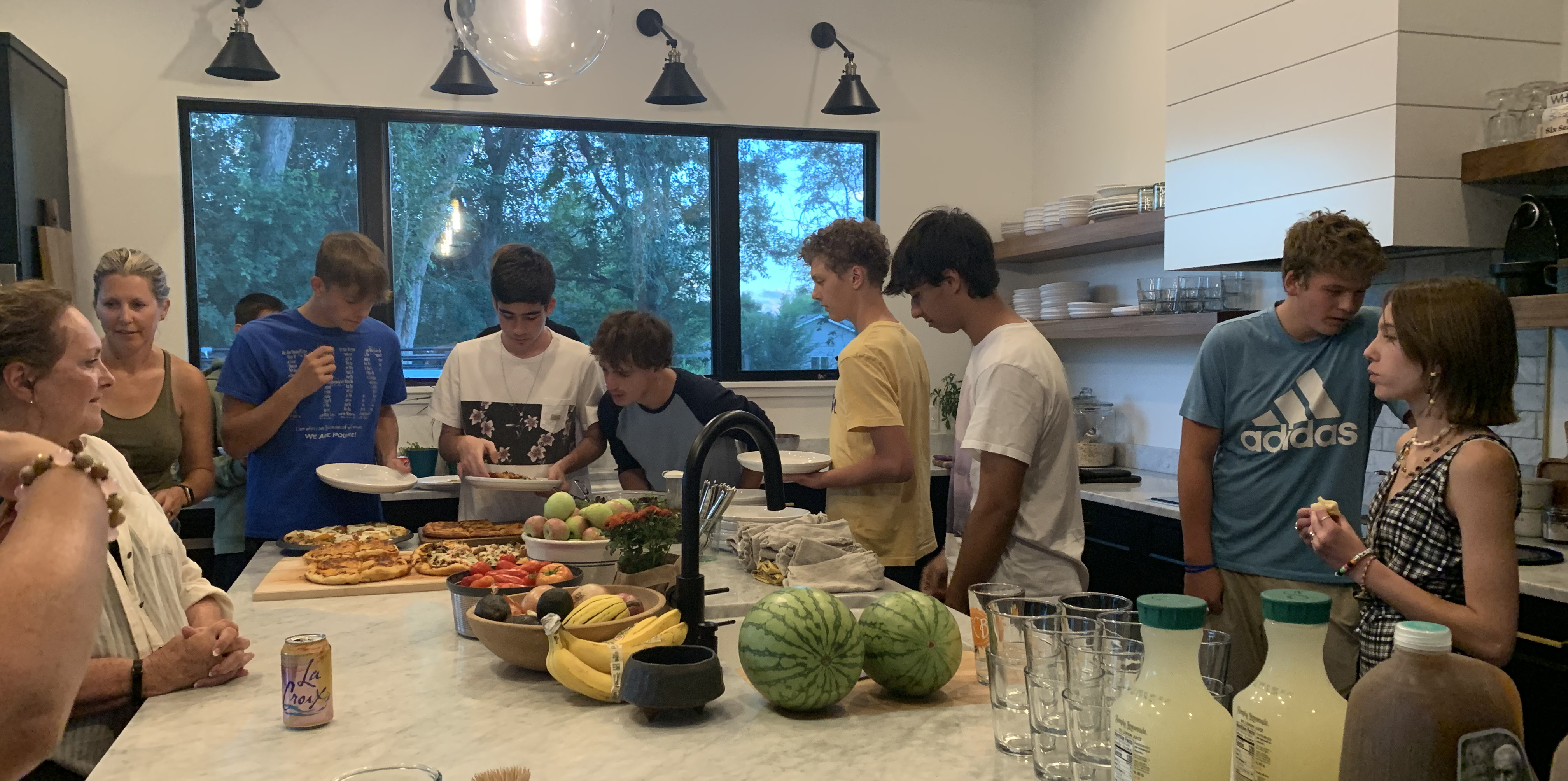 A self-described world traveler, Timby has visited 17 countries and 39 states. COVID grounded her travels, metaphorically speaking, but she saw hosting exchange students as an opportunity to explore the globe from home.  
"I think in a small way this is how we can build relationships with other people and other countries," said Timby, who regrets not studying abroad in high school.  
"Once you go abroad and immerse yourself in diverse cultures with different people it really shapes who you are and has been meaningful in my life." 
An important aspect of study abroad programs like Educatius is the matching process. Cruz and Iturrioz-Zabala stood out to her because they love dogs and had pictures of their families and travels, indicating shared passions among them. "The three amigos," as they call themselves, have since gotten close, sharing their favorite songs in English, Spanish and Portuguese.  
Building a sense of belonging has also happened for them outside their shared home.  
There are other families in Timby's neighborhood who are hosting exchange students. 
 "I have a lot of friends, and some down the street from me. This is so good," said Cruz. "A neighbor has a son, and he was cool with me, introducing me to everyone. I am here and happy."  
Both teens are also on the Poudre High School soccer team, where they play multiple positions and learn new things. "That has been wonderful," said Timby, who cheers on her students at all their games with Brazilian and Spanish flags. 
Cruz, who chose to come to Fort Collins because of "cool" places like Old Town and Horsetooth, has felt welcomed by his peers; they are interested to know more about him and his country. He also shared that the teachers have been more than accommodating. "They care about us. This is different than in Brazil." 
Culture shock is real. Host families are advised to take things easy when the students arrive. 
"For Miguel and Manex, this is a new language, routine, time zone, food, and more," Timby said. "Life is different here." 
Cruz likes it here, for sure. "I like how welcoming people are, and the school is so big," he said. "We do not have schools with 3,000 people back home." 
Everything is huge for Iturrioz-Zabala, who is from a small city. Originally, his parents wanted to send him to the U.K. to learn English but, due to COVID, they decided to send him to the U.S. instead. He also commented on how polite his teammates are but that he finds it weird that they say "goodnight" at 5 p.m. Where he is from, you say this only when it is dark, and you cannot see outside. 
For those who wonder about the experience of hosting exchanges students, Timby said it's been the opposite of a burden. Cruz and Iturrioz-Zabala have enhanced her life.