Some principals know intimately what it's like to walk the halls of Poudre School District because they did so as students.
Proud graduates of the district, many PSD alumni have committed their lives to public education. The following are some PSD-student-turned-principal stories, shared with you during National Principals Month in recognition of their dedication to our students and families.
 
Lindsey Matkin, principal of Kinard Core Knowledge School
Matkin exudes pride for PSD, having attended Beattie Elementary and then - Webber Junior High School, and graduated from Rocky Mountain High School in 1997.
"Not only do I work for PSD, but my husband is a PSD teacher, and our three children attend PSD schools," she said. "In fact, they go to the same three schools I attended as a student, which is very special."
As an alumnus, there is a unique opportunity to work among the dedicated educators who inspired, challenged, and connected with Matkin when she was a PSD student. She draws upon her deep connection to schools and fond memories of her experiences as a student and athlete when working with her staff, students, and families.
Matkin suggested a few ways that PSD alumni can get involved with their alma mater: they can volunteer, attend events, music and theater performances, connect schools with community partners, and so much more.
"I want to do right by our students, staff, and families but, ultimately, I want PSD to be proud of my work." she said. "In many ways I see myself as a reflection of the investment the PSD community has made in me."
Matkin benefited from a high-level education and, most importantly, from strong relationships with incredible teachers, coaches, and administrators. She strives to give back to the community that gave her so much.
"That is in the forefront of my heart and my mind every day," Matkin said.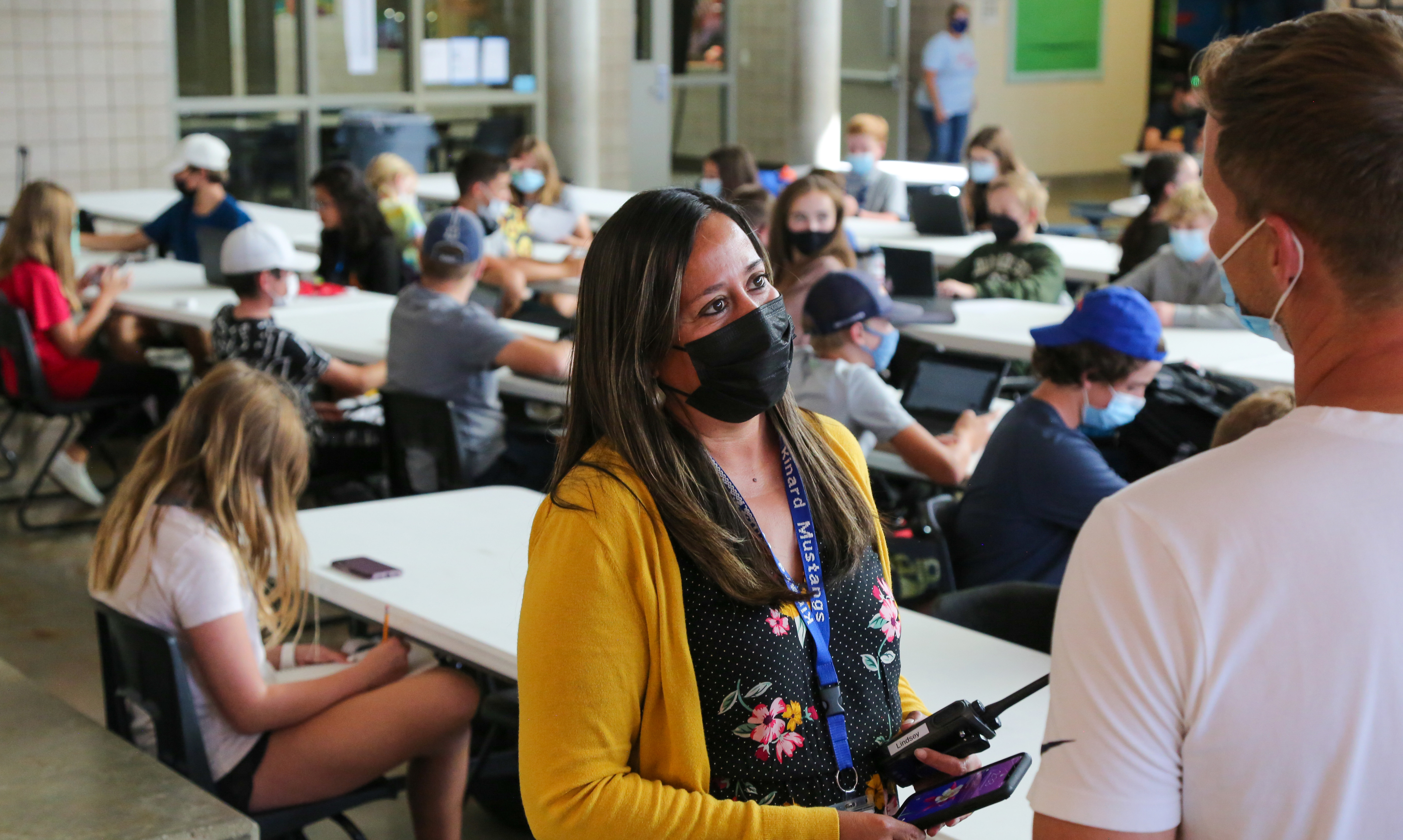 Principals are essential to making schools great

Principals set the academic tone for their schools. It is their vision, dedication, and determination that provides the mobilizing force for students to learn and grow.

PSD has 47 principals who lead the district's schools.

October is National Principals Month! Show your principal you appreciate them! Consider sending a note of appreciation to remind them that you value them.
Aisha Thomas, principal of Zach Elementary School
With more than 30 years in PSD as a student and staff member, Thomas graduated from Fort Collins High School in 1997. She also attended Riffenburgh Elementary and then-Lesher Junior High School.
"I have seen many leaders come and go, and I know the ones I strive to be like," she said. "I have a lot of love for PSD, and I am invested in its success on every level, including personally with three children in PSD."
By the time Thomas landed in PSD as a fourth grader, she already had five elementary schools under her belt.
"I could read well and loved learning, but I was behind academically, on free-and-reduced lunch and had a major speech impediment," she said. "PSD changed the trajectory of my life by providing me with incredible teachers and mentors."
Educators provided her with challenging opportunities to learn, and she discovered her passion for leadership during her time in PSD. Growing up, she connected through after school art clubs, track, student council and cheerleading. Since then, she has spent the past 19 years giving back to the school district that gave her so much. Thomas has worked in elementary and middle schools, served on district committees, and more, all with a commitment to the unique needs of students.
She encouraged alumni to become more engaged in volunteer work in the schools. Visit the PSD Volunteers web page to see what schools need.  
"There are so many opportunities," she said. Alumni can also consider donating to the district or specific schools.