ack, teenage David "Luke" Lefurge didn't have a lot of confidence in his academics.  
He was without a mentor and needed some seasoning, or so said his mother, a single parent and guidance secretary at his small town Vermont high school. So, Lefurge enlisted in the U.S. Air Force in May 1982. 
"I looked across the desk at my recruiter, wearing a blue suit and tie, and 18-year-old Luke Lefurge was impressed," he said. 
Years later, with more experience and belief in himself, 25-year-old Lefurge went to the University of Vermont, where he earned a degree in forestry. It was something he never imagined. 
The now-educator shared his story of military service on a sunny fall day, seated at a picnic table outside Poudre School District's administrative building. Beside him was a honey-colored wooden shadow box protecting his carefully folded American flag; military insignia for chief master sergeant, the highest enlisted rank in the Air Force; and a photo of a younger, uniformed Lefurge with a then-full head of hair. 
Lefurge, Michael Quijano and Glen Dilldine are three among many Poudre School District employees who had a life and career before PSD. Together, they are our veterans.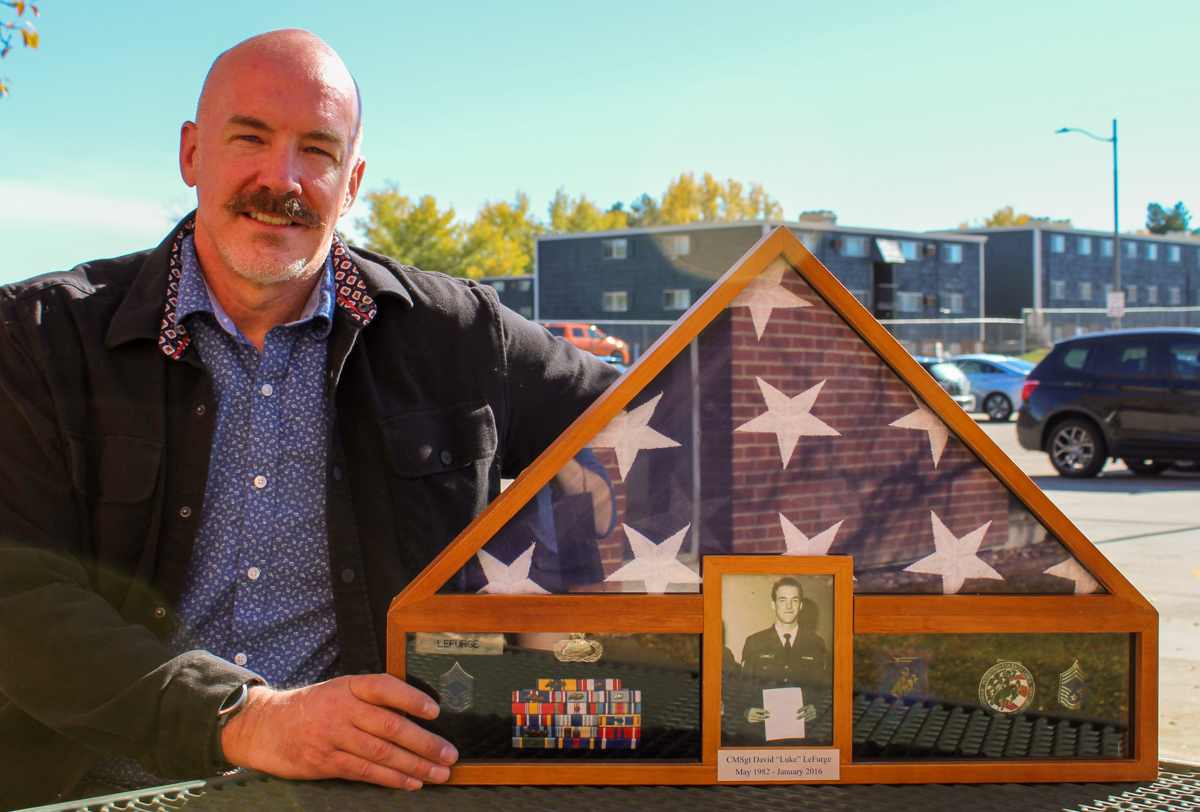 Lefurge retired from the Air Force in January 2016 after 26 years of active duty and reserve service, in the U.S. and around the world. Although he respects it, the infantry wasn't the place for him. He worked primarily in Human Resources jobs, wanting to garner skills that would set him up for a career after the military. 
After some time away and service in the Peace Corps, 31-year-old Lefurge stepped into a classroom for the first time. Years later in his Brighton, Colorado, classroom, he watched the Twin Towers fall on Sept. 11, 2001. He anticipated the phone call he later received, bearing orders to deploy to the Middle East.  
"9/11 was so impactful, to get the call and be part of the response," he said. "It was probably the proudest moment of my career."  
Lefurge served two tours in Afghanistan, in 2007 and again in 2009, before returning to Northern Colorado. He taught at Lincoln Middle School (a job he applied for while in Afghanistan) and later retired after 11 years as Poudre High School's dean.  
Today, Lefurge is back at Poudre High teaching credit recovery, as part of which he supports juniors and seniors who are making up classes they missed due to scheduling conflicts or failed. He still talks with students who are interested in the military and says the Air Force "allowed me to grow up in a safe environment." It gave him access to things he wouldn't have otherwise dreamed of, like going to college and his now-career.  
"I don't know how I would have done it otherwise," he said. 
 
Michael Quijano, U.S. Navy veteran and PSD bus operator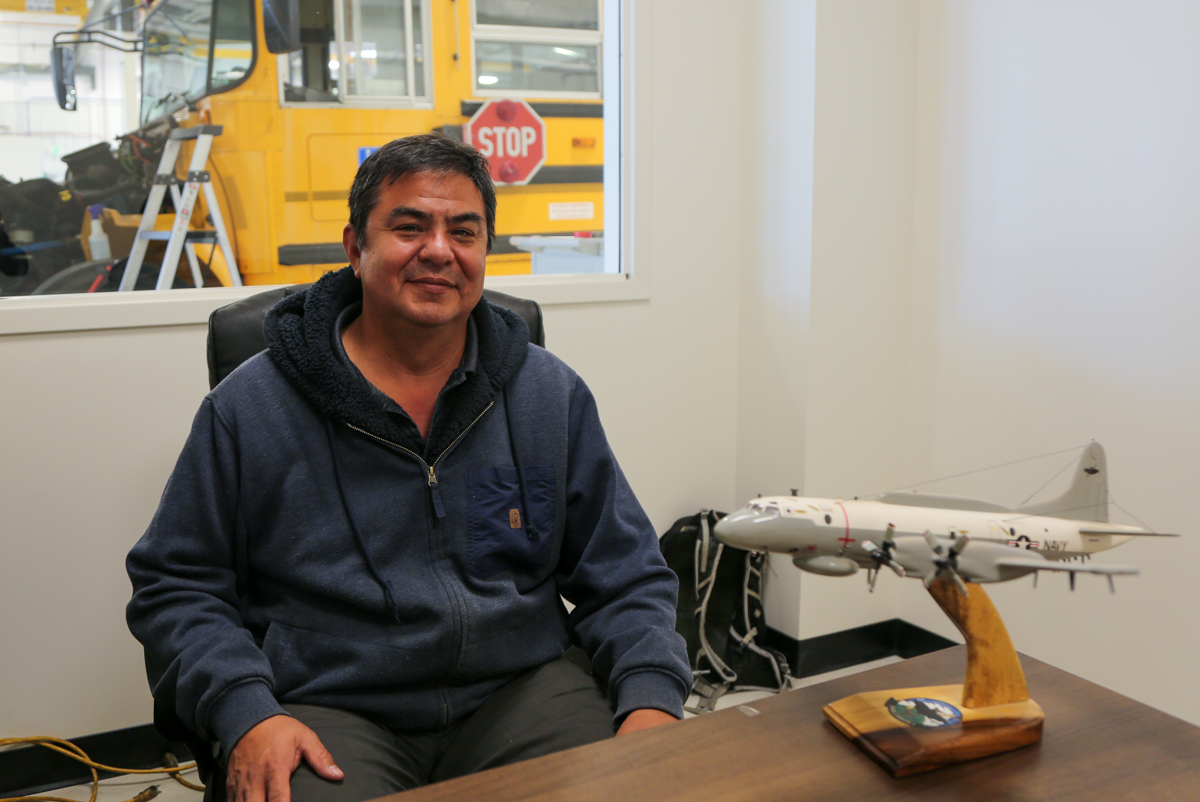 Sitting in his new office in the new PSD Transportation Maintenance Facility, at the north bus terminal off Laporte Avenue, Michael Quijano shared a bird's-eye view of his 26-year career in the U.S. Navy. A model surveillance plane sat, suspended on a wooden pedestal, in front of him, a reminder of his previous mission. 
High school and college weren't for him, but he knew he could find direction, adventure and money in the military, so he enlisted at 19 years old. After boot camp in "paradise," otherwise known as Orlando, Florida, he worked across the country and around the globe, from California, Hawaii and Washington to Virginia, Texas and the Philippines. 
A maintenance chief known as "Senior Q," Quijano climbed the ranks, overseeing crews that were responsible for "keeping the bird flying." When they deployed, his team would load up with all the tools and engines they'd need to make sure that multi-billion-dollar planes were "safe for flight."  
"You're making sure it's safe for someone else," he said, thinking back to the years of camaraderie that came by serving together during detachments overseas.  
"You know the mission. That plane needs to get off the ground so it can serve this country," he said of the aircraft that carried personnel using radar and highly specialized equipment to gather intelligence. 
Quijano met his wife, a naval officer who has served in Afghanistan and elsewhere, during his time in the Navy. It's also where they had their four children, now grown.  
When they both retired, they took the kids out of school, packed their bags, walked down to the terminal on base and traveled the world. For 6.5 months, the family of six saw Guam, Japan, Thailand, Singapore, Germany, England, France, Greece and Austria. It was an experience unlike any other.  
They moved to Fort Collins in 2013 and Quijano "tried to stay retired." Driving by Blevins Middle School one day in 2015, he saw a bus with a sign calling for drivers, and that marked the start of his career in PSD. He moved from bus operator to lead driver to supervisor before becoming the Transportation Department's vehicle maintenance manager a couple years later.  
It's a challenging job, particularly because of the bus operator and mechanic shortages, and it has similarities to his Navy work.  
"You're carrying a lot of cargo and you don't get a second chance," he said. You have to be safe in what you're doing. 
Asked whether he'd do it again and recommend it to students considering a path in the Armed Forces, Quijano nodded.  
"The opportunities are there. They're just amazing," he said. Employers like people who have served because they learn to be dedicated, dependable and punctual. You can get training in a host of fields, from plumbing to underwater welding.  
"You walk out and you're marketable," he said, whether you're going into the workforce or higher education post-military career. 

Glen Dilldine, U.S. Army Reserves veteran and PSD campus security officer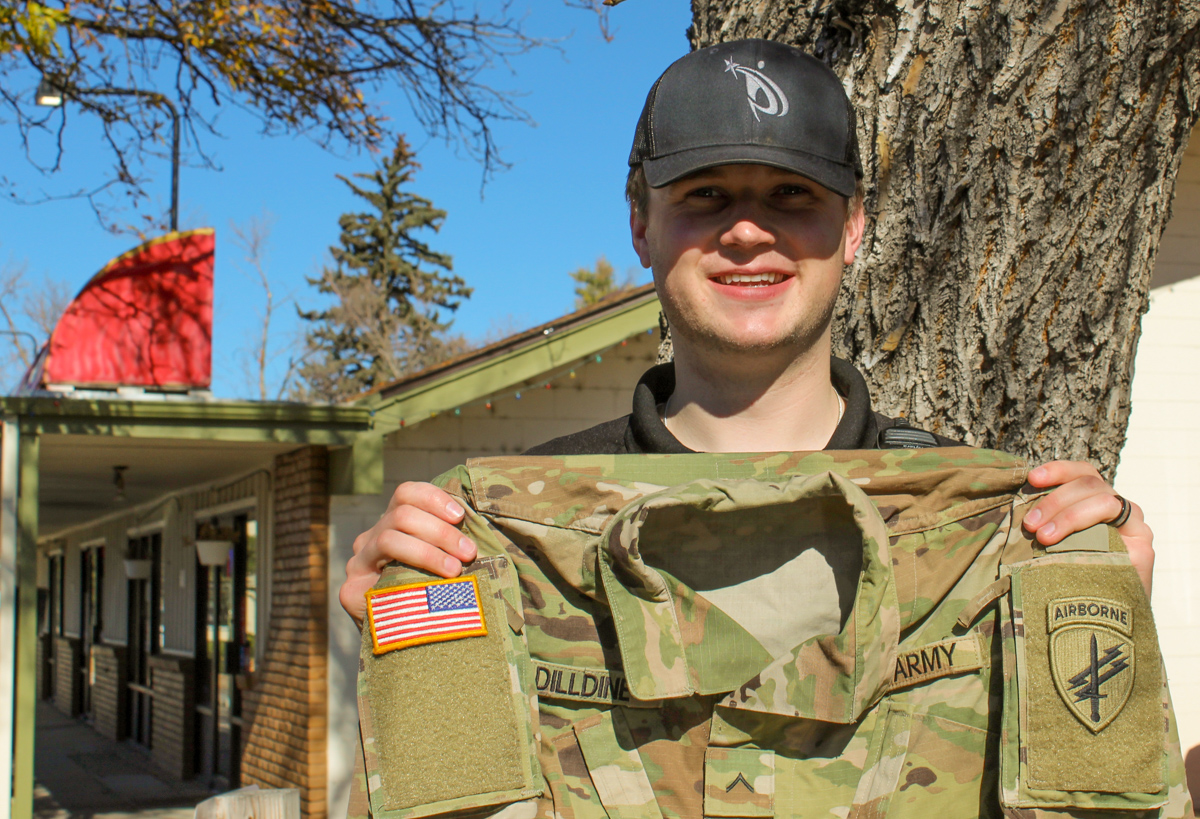 Growing up in Craig, Colorado, Glen Dilldine thought he wanted to go to veterinary school, but it just didn't work out. It was OK, though, because shortly after, Dilldine signed a contract with the U.S Army Reserves, took his oath and shipped off to Fort Bragg, in North Carolina, after completing basic training. 
Dilldine, now a campus security officer at Fossil Ridge High School, got into Psychological Operations. His unit trained to change and influence the behaviors of enemies of the U.S. without using violence. They were prepared to deploy with an infantry company overseas.  
Taking his mother to lunch one day, however, he fell and dislocated his hip. After physical therapy, it never really got better, and he struggled with the military culture around "being broken."  
Looking back on his short military career and the way it ended, Dilldine is still thankful. Being back gave him the opportunity to meet his wife, who he recently married. It also gave him a new perspective. 
"That kind of helped me open up a lot of experiences. It opened my eyes to a darker side of the world and helped me see how fortunate we are here," he said, his Army uniform laid out before him with "Dilldine" across the pocket. 
"There's always a way to forgo violence … and take care of what you need to take care of without escalating." 
After the Army Reserves, Dilldine got his EMT certification and later joined Zach Elementary School's team as their health tech in September 2019. He started as Fossil's campus security officer in February 2021 and loves it, he said, giving a wide smile in confirmation. 
His family always supported his decision to enlist, even though his mom thought he'd become a "background character in a John Wayne war movie." Through conversations with his grandmother and research, Dilldine discovered that his great uncle was a pilot who fought and died in the Philippians in 1943, earning the Navy cross for valor.  
"I always thought that it was so neat to have this hero in my family," he said, pride evident in his voice. 
For Dilldine, he doesn't look at Veterans Day as a celebration. He struggles with it, thinking about the 22 veterans who die by suicide each day. That's what's on his mind each year.  
"There's a wife and kids somewhere hugging their dad because he's back, but there's a lot of people who didn't make it back," he said. 
 
Rocky senior Jackson Monnett to join Marine Corps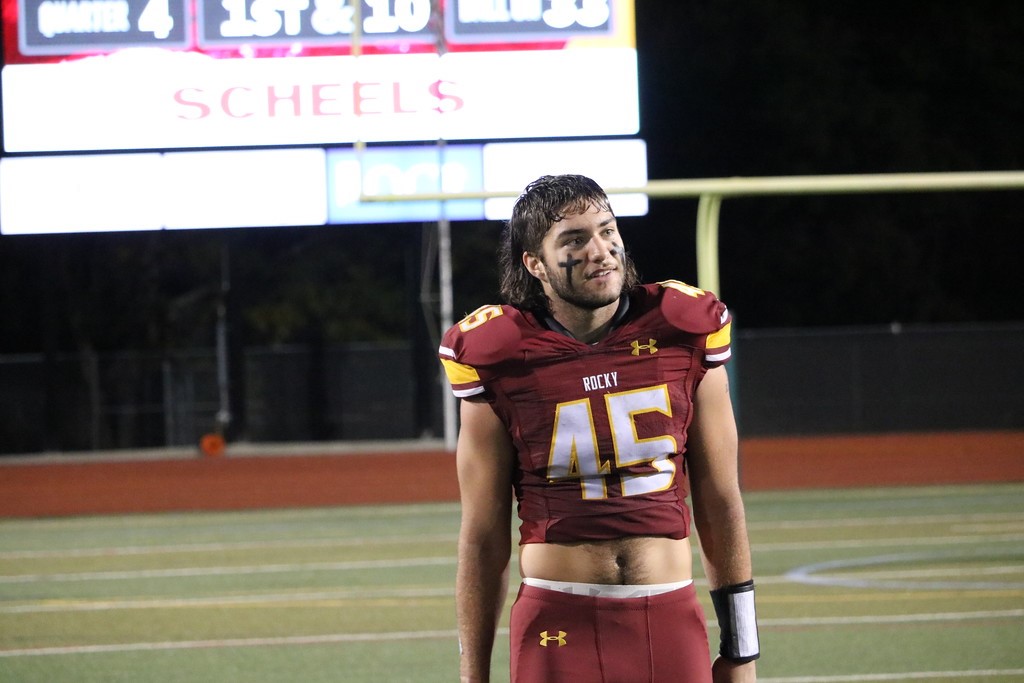 Jackson Monnett, a 17-year-old senior at Rocky Mountain High School, is committed to the U.S. Marine Corps and heads to basic training in San Diego in June. 
The son of two Air Force veterans, Monnett started planning for his military future about three or four months ago, talking at length with a recruiter who showed him what the Marines could do to further his life. It's about dedication, financial stability, respect, discipline and so much more, he said. 
After basic training he will go to job school, where he'll train in aviation ordinance – a field that involves multi-million-dollar aircraft and explosives. 
"Just being able to work with that kind of stuff, I think that will excite me and keep me interested, said Monnett, who didn't want to go to a four-year university right out of high school – or at least right away. 
Veterans Day, like the others, has a deep meaning for Monnett. 
"It means a lot to my family, since both my parents are veterans. We get to celebrate them and thank them," he said. "All those people should be appreciated and valued. It's a really cool day to honor those people."