Cale Whicker, assistant principal in Poudre School District, has been named the 2022 Colorado Assistant Elementary School Principal of the Year by the Colorado Association of School Executives (CASE). He was selected by a committee of his peers through a highly competitive process facilitated by the Colorado Association of Elementary School Principals (CAESP), a department of CASE.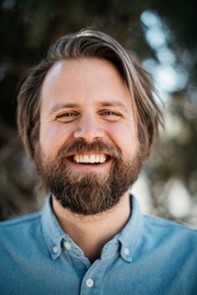 Whicker has served as an assistant principal in PSD for over seven years. 
During this time, he has effectively implemented the Multi-Tiered System of Supports through offering professional developmental opportunities for staff at Bacon Elementary School and by collaborating with central office leaders. This work has resulted in a high-performing team and has significantly helped to promote a warm and welcoming environment for all learners. Whicker has also implemented Cognitive Coaching and other techniques that focus on the professional development of teacher growth and by extension, student growth. He is a firm believer in investing in staff and providing meaningful supports that enable them to serve students successfully. 
 "Our school has thrived under Cale's strong leadership, especially last spring when he led our school through these unprecedented times," said Melissa Brunacci, fifth-grade teacher at Bacon. "He leads with grace, determination, effectiveness, and with the knowledge and skills to make critical decisions."
"Strong leadership at its core is about being of service to the school community," said Whicker. "I'm so proud to work with the incredible teachers in our school, and I really believe that a critical part of my job is to partner with them in whatever ways I can. They are so in tune with the needs of our students and we're at our most successful as a school when we support the work and expertise of teachers."

 He added, "Every day, I get to help make a meaningful positive impact on the lives of kids. There's just nothing better."
According to Suzanne Jarosz, a colleague, Whicker is a vocal, visible leader and a highly respected member of the school community. "The amount of effort Cale puts in to meet the needs of his students so they can achieve at the highest level is remarkable," she said.
CASE Executive Director Bret Miles said Whicker is a leader who first and foremost serves staff, students and their families.
"One of the things that impressed CASE most about him is his high degree of self-awareness and continual focus on raising the bar for his own standards of leadership," said Miles. "By demonstrating every day that he's never content to settle for anything short of outstanding in his own performance, he clearly helps set the tone for the rest of his team to do the same."
Whicker will be recognized at the 2022 CASE Awards Reception in April in Denver, along with the other 2022 award winners.