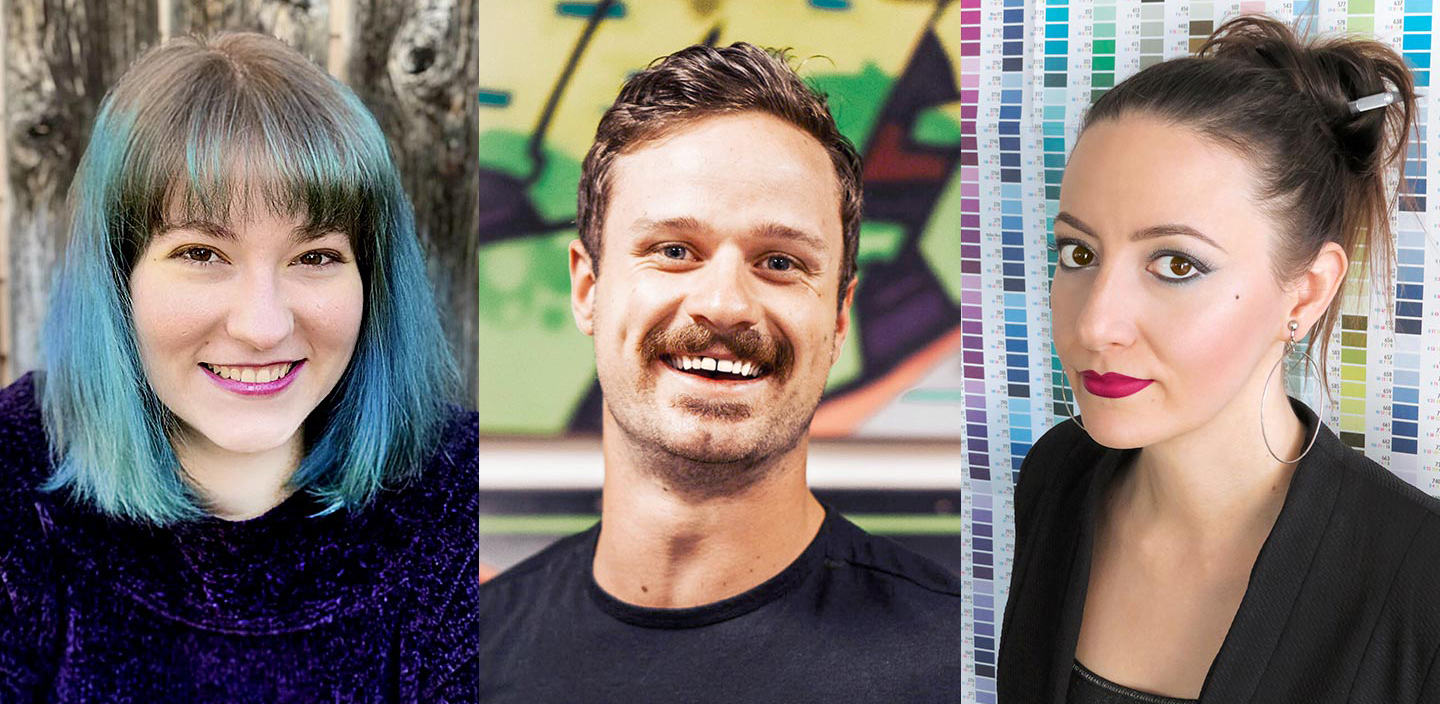 What do Perry Ellis, Canada and rabbits all have in common? They connect to alumni - Colin Beard, Mia Stegner and Leila Singleton -  who are making a difference in the world following their academic careers in Poudre School District.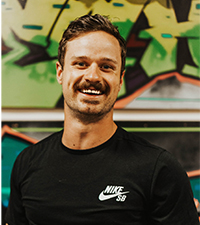 ​​​​​
His formative years in PSD meant a lot to Colin Beard, a 2013 Fossil Ridge High School graduate who now works as an associate apparel designer at Perry Ellis in Miami, Florida. The time he spent with mentors, teachers, coaches and peers in classrooms and athletics molded him in imperative ways.
"I miss my second home, and I wouldn't have traded my upbringing in PSD for anything," Beard said. "I would do it all over again, 10 times over, if I could. PSD is my home."
He shared that as the world is changing rapidly, former PSD students are all over the globe. Alumni are following their own paths in various industries and together, they offer vast resources and experience that can serve to accelerate the learning of current students. Real-world examples include mentorship programs or support for projects for which a current PSD student partners with an alumnus to learn more about a particular career path.
"Alumni, such as myself and many of my peers from PSD, would be elated to contribute beyond a (key note) talk," Beard said.
There was no one person who changed Beard's experience in PSD. Instead, it was a collection of individuals – teachers, coaches, staff, students and more – who made an impression and ultimately shaped his life for the better.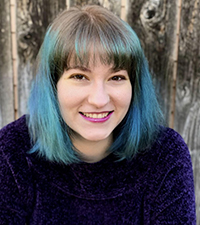 ​​​​​​
Maya Bode, who goes by Mia Stegner, is a 2018 Fort Collins High School graduate and singer-songwriter who has since April 30, 2021, released five albums, 22 singles, and 100 songs online. Building upon that musical success, Stegner took her work to the next level when she wrote and directed an award-winning animated children's musical.
She worked with her brothers to create "Rabbits Under the Shed." The film has gained critical acclaim, winning Best Animation Film in the Mental Health, Bullying and Cyber Safety March edition of the Golden Bee International Children's Film Festival in 2021 and two EVVY nominations for Outstanding Narrative and Outstanding Writing for Television. On the creative horizon, she and her brothers are already creating a sequel.
Earlier in the pandemic, she led a team of over 50 young artists to collaborate remotely and bring to life a story about making room for everyone in this world. Three more, former Lambkins were on the team, including Storyboard Artist Ryan Bode, Class of 2021; Concept Artist Songwriter Evan Bode, Class of 2016; and Composer of Score Truman McCaw, Class of 2020. All were active members of the Fort Collins High School music program.
PSD is proud of the inspiration Stegner has become to the wider community and that she found her spark through the music program at Fort Collins High.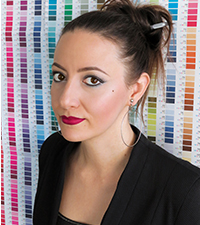 Leila Singleton attended PSD from kindergarten until graduation, attending Dunn Elementary School, Lincoln Middle School and Poudre High School.
Singleton's career has taken her not only outside of Colorado but also the U.S. She currently works as a freelance art director based in Vancouver, British Columbia in Canada.
After graduating from Poudre High as a valedictorian in 1999, Singleton went on to earn a Bachelor of Fine Arts degree in graphic design from the Savannah College of Art and Design in 2003. She has since worked as a designer and art director for nearly 20 years.
Singleton has volunteered many hours encouraging young artists — some of them at Lincoln and Poudre — to follow their dreams of pursuing creative careers. It is important, she said, to remind students that they can achieve the extraordinary.
"It's so important for young people to see concrete connections made between subjects they enjoy in the classroom and actual, viable career paths," she said. "Additionally, when students hear homegrown success stories, it makes the possibilities for their own futures seem far more attainable: If that person grew up here and made it, I can too!"
Before leaving Fort Collins to move to San Francisco in 2008, Singleton had the privilege of speaking at both her middle and high schools. Poudre High School Art teacher David Nichols invited her twice to present on her career as an art director at a local ad agency. At Lincoln Middle School, she visited the classroom of now-retired Art teacher Joseph McHugh to discuss the portfolio of paintings and drawings she prepared for the Savannah College of Art and Design.
Singleton is proud to be a PSD alumni. "I see a district that is constantly striving to provide an effective, modern education in a rapidly changing world," she said.
On a more personal level, PSD is intertwined with Singleton's journey to becoming a professional artist.
"There were so many dedicated teachers along the way whose lessons enabled me not just to survive but to thrive at a rigorous art school and then in a competitive field," she said. However, it was her seventh-grade art teacher at Lincoln Middle School, Mr. Joseph McHugh, who inspired her to pursue art as a career path at the age of 15.
Singleton echoed that over her years in PSD she had some unforgettable teachers, who truly changed her journey and life forever.
PSD also represents a connection to where Singleton was born and raised.
"Before leaving for college, I attended schools in the district my whole life, so you could say PSD is like my home, too," she said.
Singleton recently signed up for the district's mentorship program and is excited to virtually advise aspiring artists in PSD.