Karen Simpson, a longtime Poudre School District bus driver, was going to be alone one Thanksgiving holiday a few years ago when the family of one of her students invited her to join them for their festivities. 
Honored to be invited, Simpson drove up the mountain and had dinner with them.  "People are so kind and nice," Simpson said. "When you stop at a bus stop or wait for another kid who is running late, the families talk with you and keep you company."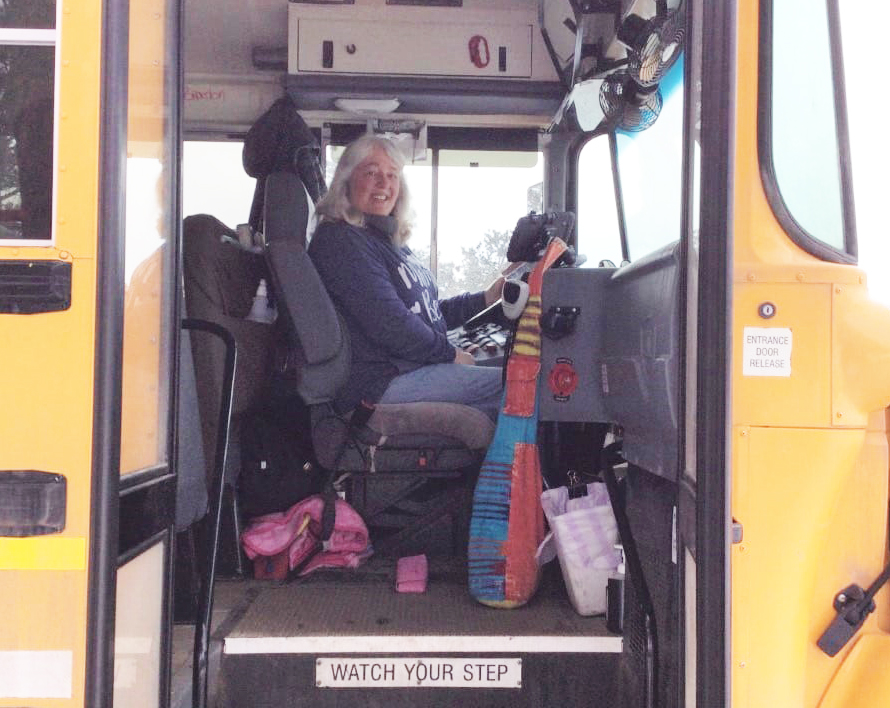 Being a bus driver is rewarding and makes you feel good, Simpson shared, noting that the job requires you to see the best in people and be welcoming to students by offering them a warm smile and talking to each of them so they feel cared for. 
"I don't know why more people don't want to be bus drivers," she pondered. "It is a lot of responsibility but at the end of the day it is worth it. If you like kids, you will really enjoy the job." 
Like other school districts across the nation, PSD is experiencing a shortage of bus operators to take kids to school and actively recruits new drivers year-round.
PSD has increased bus driver wages over the last two years and added in bonuses. Drivers are eligible for health and dental benefits if they work a certain number of hours (see all benefits on the PSD Be a Bus Driver web page).  The longer they work at PSD, bus operators gain seniority in the Transportation Department, which gives them more choices with the routes they drive.
"The job is good money and has great insurance," said Simpson. "I can retire really nice by having been a bus driver."
Simpson began working at PSD in 1985 as a part-time bus driver while also staying home with her kids. As life went on, she decided to make more of a career out of the job since she enjoyed driving buses. 
She first served students with special needs who were often wheelchair bound. She was asked to work with these students because at that time, it was harder to find people who wanted to do this and paraprofessionals were not available to assist on buses yet. Then after 25 years, Simpson wanted a change and decided to drive a route up the mountains. She now drives to Livermore and Red Feather Lakes Elementary schools and sometimes up to the Wyoming state line.  
On a typical day, Simpson leaves to take students to school at 4:30 a.m., finishing the morning shift around 9:30 a.m., and then leaving again at 2 p.m. to take students home.
"The wonderful thing though is getting up and seeing the sunrise in the morning," she said. 
Simpson shared that maintaining flexibility and using common sense as a bus driver is important. Driving in the mountains can be challenging, especially in the winter. The bus may seem big and experience helps - the bus is sometimes easier to drive in the snow because of its size.  "Going down hills, you may slide and sometimes have white knuckles, but you get accustomed to the conditions," she said.
After driving and serving students for almost 37 years, Simpson is planning on retiring this year. One of her career highlights was being the voice of Buster, a robotic school bus that teaches bus safety to students. Simpson would hide while she was speaking as Buster so the kids couldn't see her. 
Simpson says the Transportation Department is like a big family with everyone feeling connected as staff and to the families they serve. Simpson has attended graduations, parties, and weddings of her students or students' families. She still connects with kids out at the grocery store and maintains relationships to students she drove years ago. 
Last year the Red Feather Lakes Elementary School community threw Simpson a parade and decorated her bus to show their appreciation and gratitude for transporting them to school daily.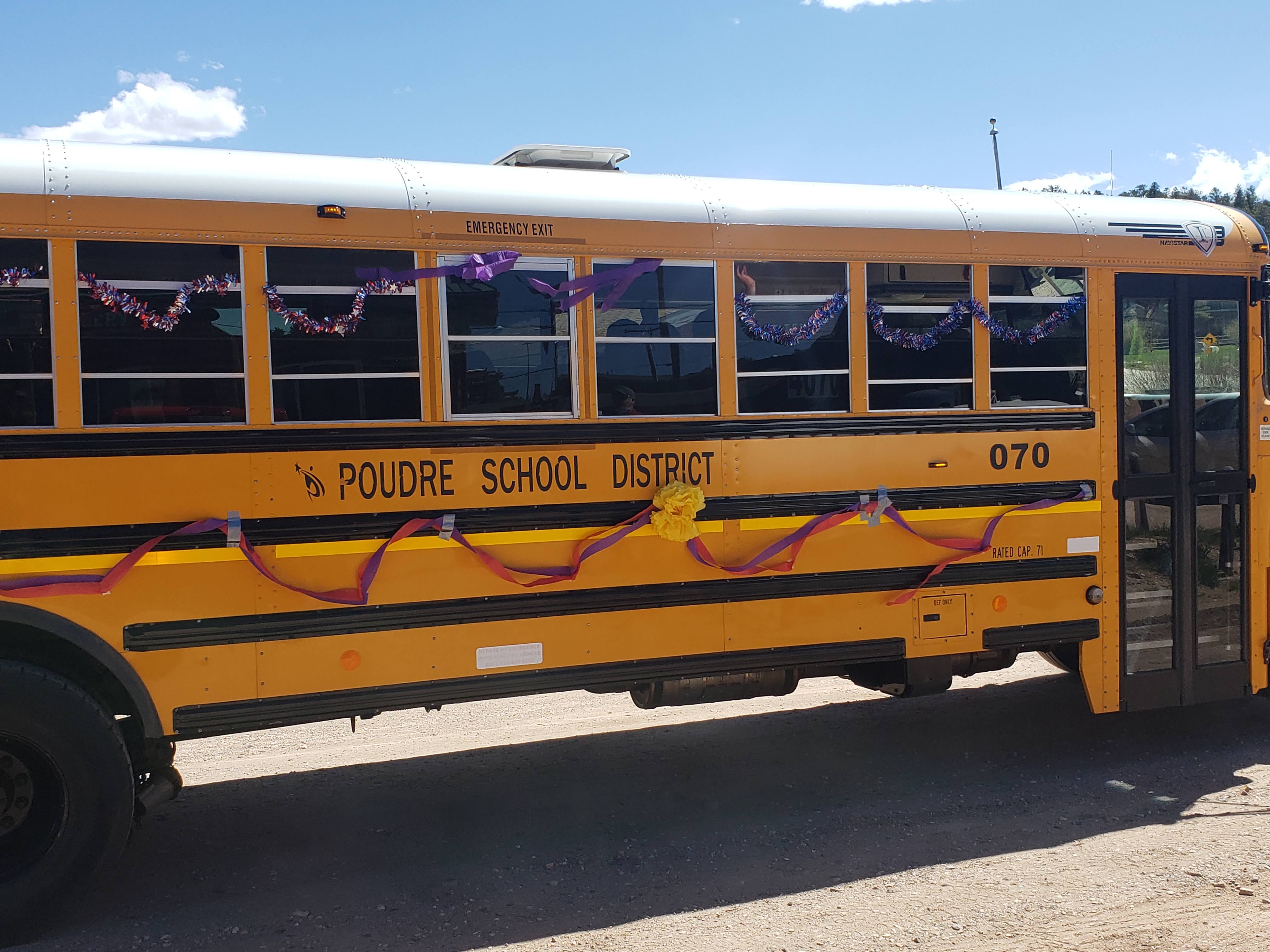 Simpson is now looking forward to retiring and spending time with her grandchildren and family in Montana and Colorado Springs. "It is difficult to ask for time off when they depend on you here," she said. "Sometimes I wonder if I should retire." 
The Transportation Department said they would always keep her on if she ever wants to return. 
"It's been a nice ride," Simpson said.