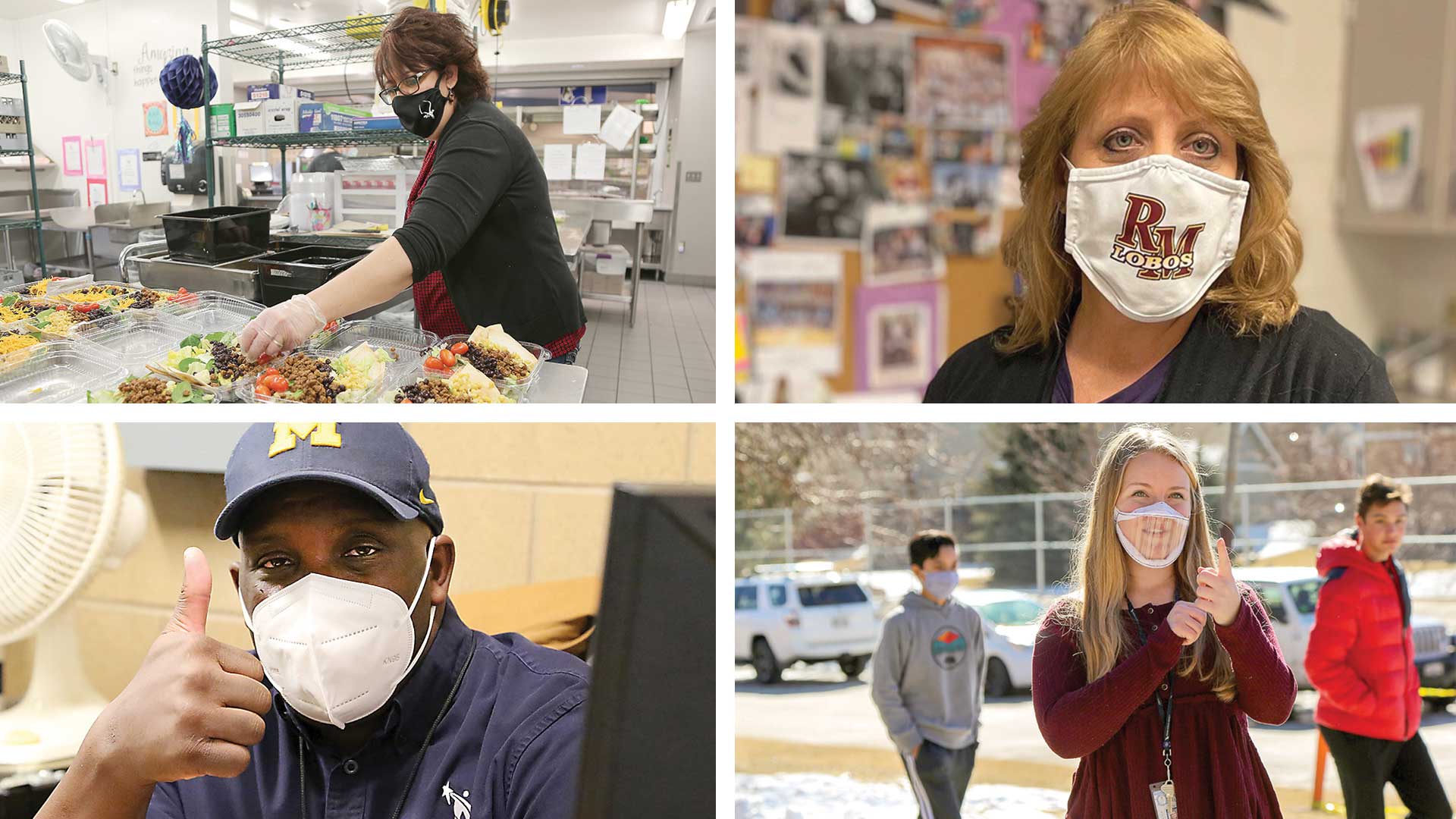 For this year's Classified Employee Appreciation Week (March 22-26), PSD is honoring the 1,445 classified staff who support our students and families. To our bus drivers, accountants, carpenters, office managers and so many others, we have tremendous appreciation for what you do. 
We've featured some of our incredible classified staff below. Please take a moment to get to know Ezetrick Wilson Jr., Brittney Brown, Gina Harris and Jamie Raper. While they serve the PSD community in different ways, they share one thing in common - strong connections with students.
The PSD Board of Education passed a resolution in support of Classified Employee Appreciation Week. Joni Baker, president of the PSD Association of Classified Employees (ACE), commended classified staff for the work they've done during this challenging year in her remarks to the board earlier this month. The ACE awards banquet will be held at 5 p.m., Thursday, March 25. You can watch the celebration on PSD TV YouTube. 


A helping hand: Head Custodian encourages students to do their part to keep their school clean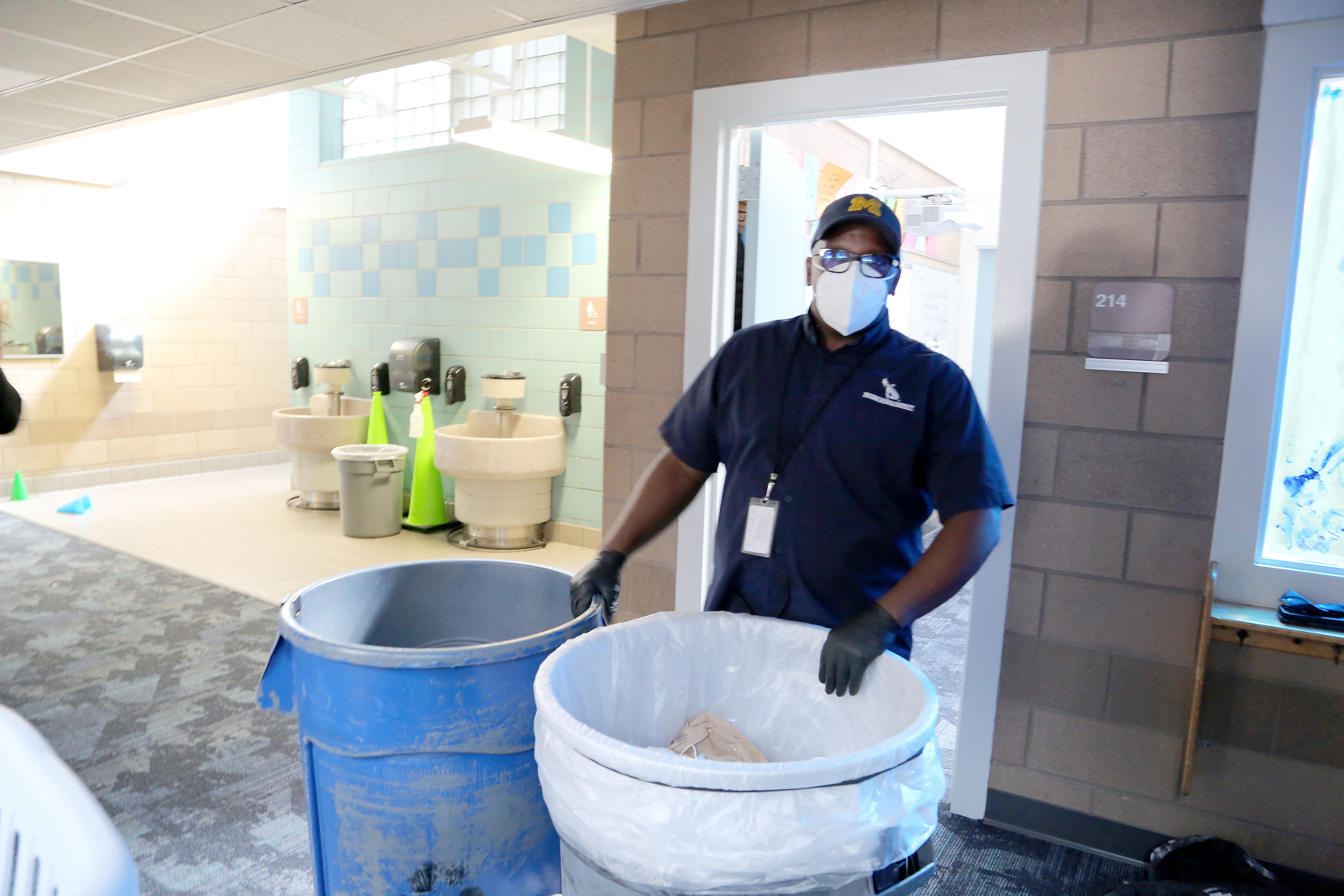 Ezetrick Wilson Jr. is thankful for his job at Linton Elementary school. Wilson described Linton Elementary as the best part of his day. After getting injured at Ford Motor Company, he retired early and began his adventure as a custodian in PSD. 
His favorite part of his job is the people. "Mr. E" as he is known at the school, connects with the students and displays what it is to be a good steward of the space in the school. He arrives at school early and leaves late. He goes above and beyond to make sure the school is in tip-top shape for the best learning environment. "Sometimes you have to clean really nasty stuff, but it's all worth it for the kids" said Mr. E.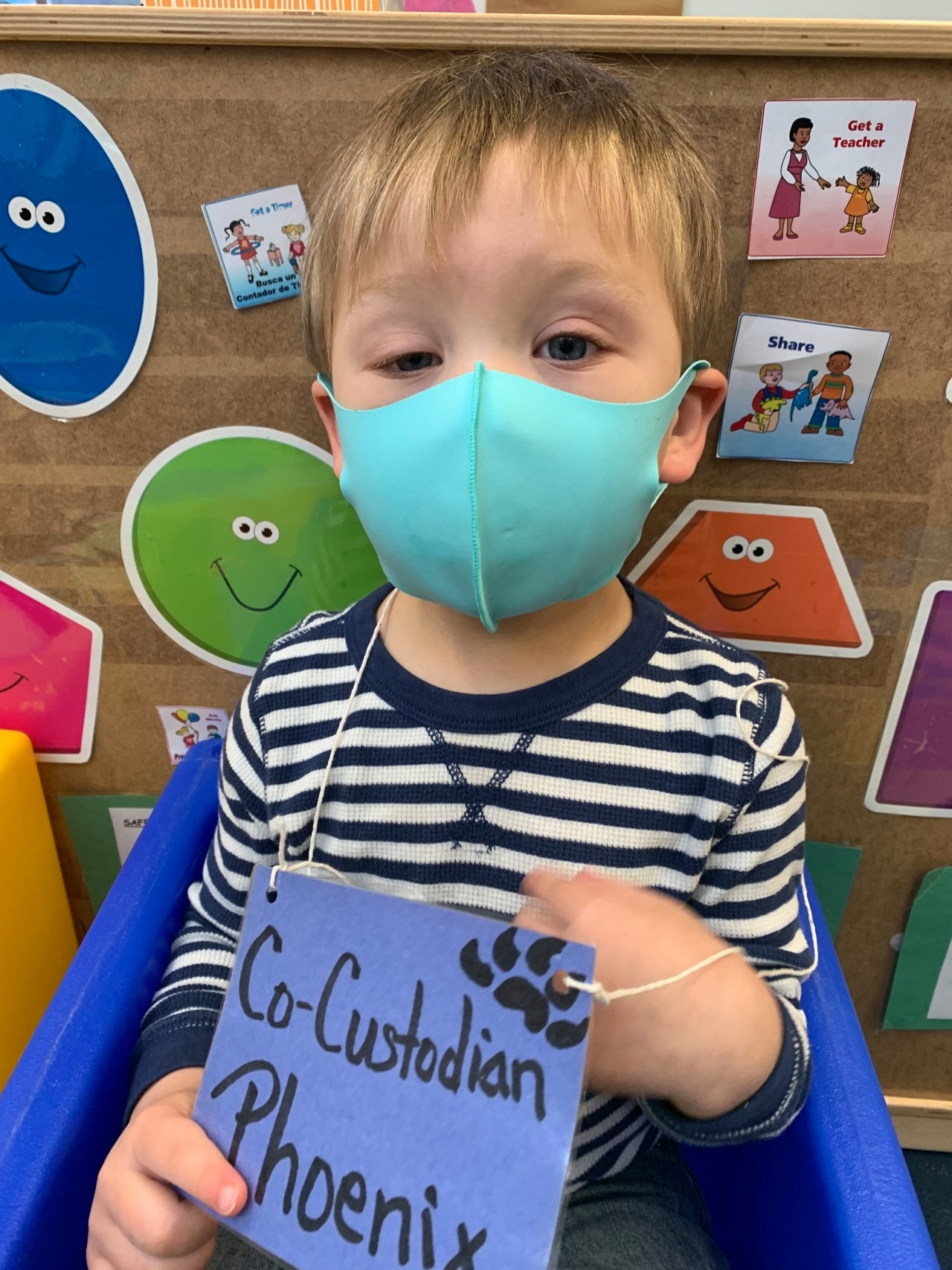 Mr. E has formed deep relationships with some specific students. One of those students is Phoenix, an Early Childhood  Education student. He enjoys helping Mr. E clean the classroom. Mr. E created a co-custodian badge for him. 
"When we ask our students, 'Who is an adult you can talk to', MANY students list Mr. E. He connects with all our students so naturally," said Kristin Stolte, principal at Linton Elementary. "They adore him. During these last few months, Mr. E has completely stepped up to do whatever is needed to help keep students and staff healthy. He has done additional cleanings during recess times, provided additional vacuuming due to lunch in classrooms, and monitored our "sick room" so he could spray as soon as the child was picked up. We are so thankful he is a Linton Lion!."
 
---
Learn more about custodial services and building maintenance on the PSD Facilities web page and on the 2020-21 Health and Safety page. To apply for a custodial job, visit the PSD job application website. 
A sign of support: Lifelong pursuit connects ASL interpreter, students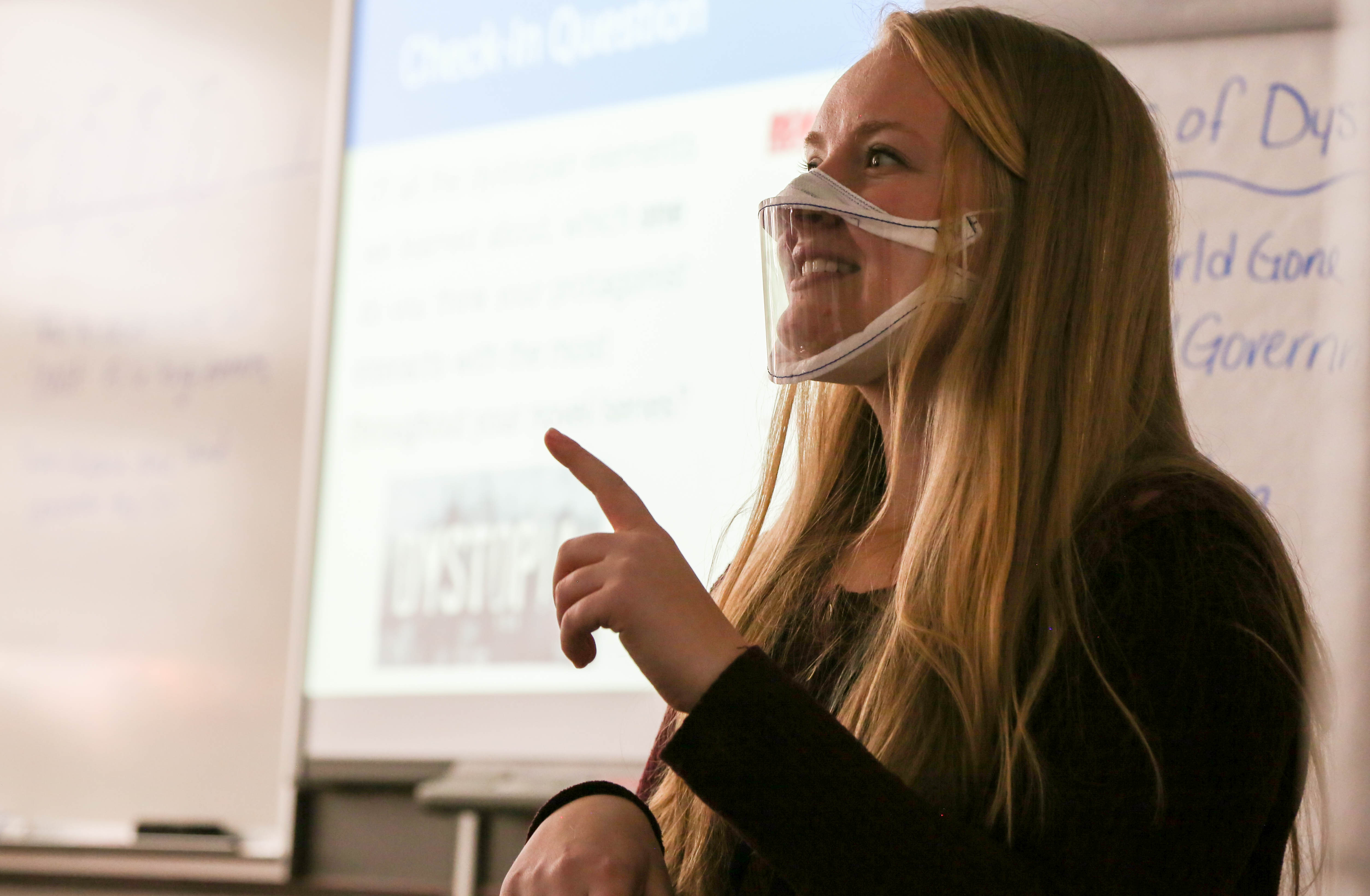 Brittney Brown finds joy in "lightbulb moments," when the PSD sign language interpreter tutor's students finally understand their content and are proud of their work. 
One afternoon in Webber Middle School teacher Cassandra O'Connor's Language Arts class, Brown signed to Leonie, a seventh grader with a big smile and who was born deaf. Facing the class and mouthing from behind a clear-paneled face mask, Brown interpreted O'Connor's instructions for a dozen dystopian novel writing prompts. She cheered Leonie on during a quick outdoor rock-paper-scissors battle, and they laughed as Leonie turned her face up to the warm sun, her red curls framing her face. 
"She is very helpful and so sweet," Leonie said of Brown, speaking verbally as the duo walked to class. "She's so kind to everyone."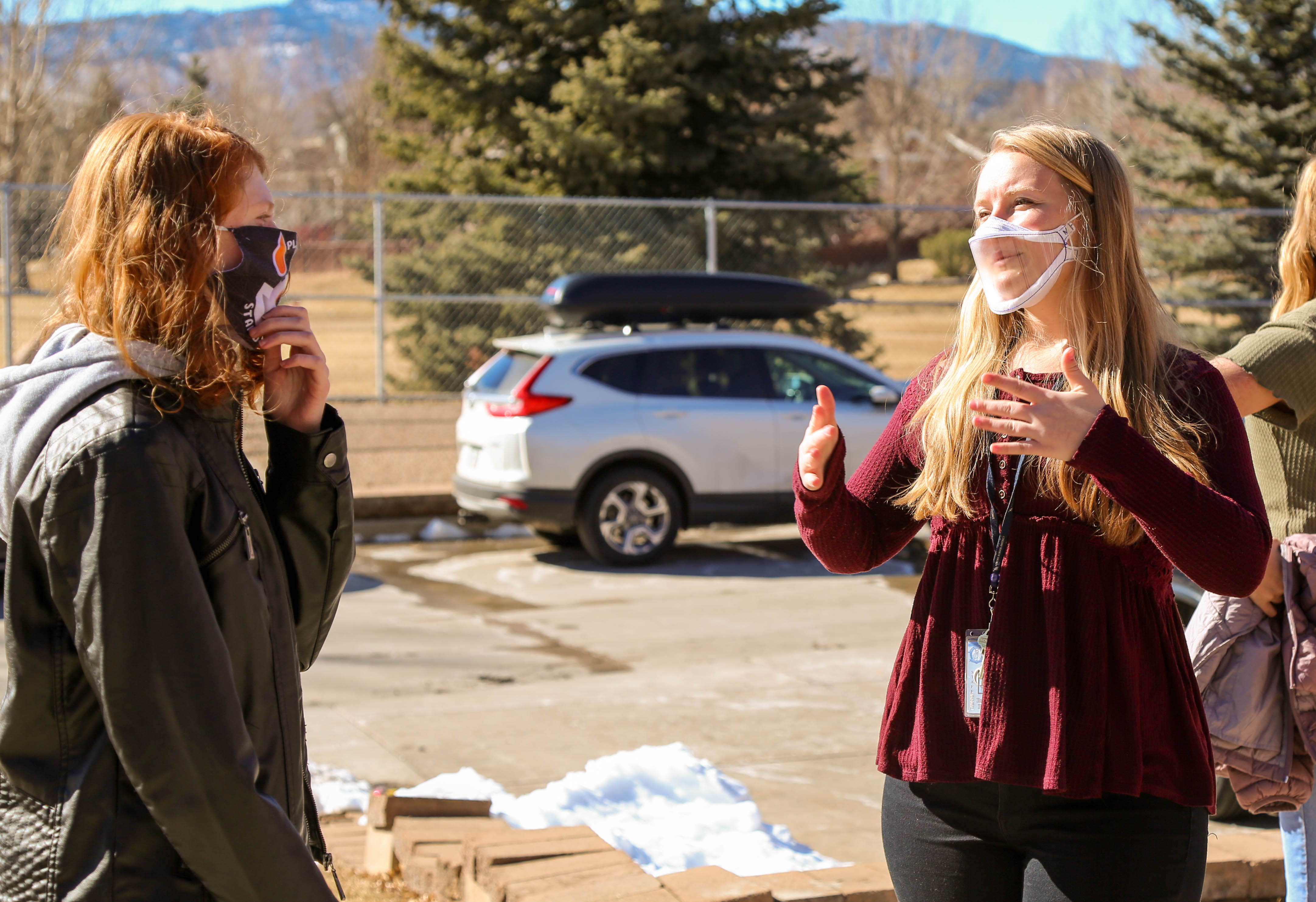 At Minnesota State Community and Technical College, Brown chose her major spontaneously from a long list of options. "You can call it a gut feeling, but I said, 'That's the one.'" She plans to pursue additional higher education and training so she can make classes as accessible as possible to the students she supports.  
"It's a lifetime of learning," Brown said of American Sign Language (ASL) and her work. 
Now in her third school year in PSD, Brown is most proud of her students when they advocate for what they want and need in their education. She smiles when describing how all children truly want to connect with students who are deaf or hard of hearing. When students ask how to sign different words or phrases, Brown empowers the student to show their curious classmate the sign and watches their connection blossom. 
Leonie echoed Brown's advice. 
"It's OK if you get (a sign) wrong," she said. "If you learn ASL, you can make more friends."   
---
To learn more about the deaf and hard of hearing community or American Sign Language, including some ASL signs, visit the National Association of the Deaf website. 
Caring for kids: Rocky health tech and devoted Lobo fan committed to students and their success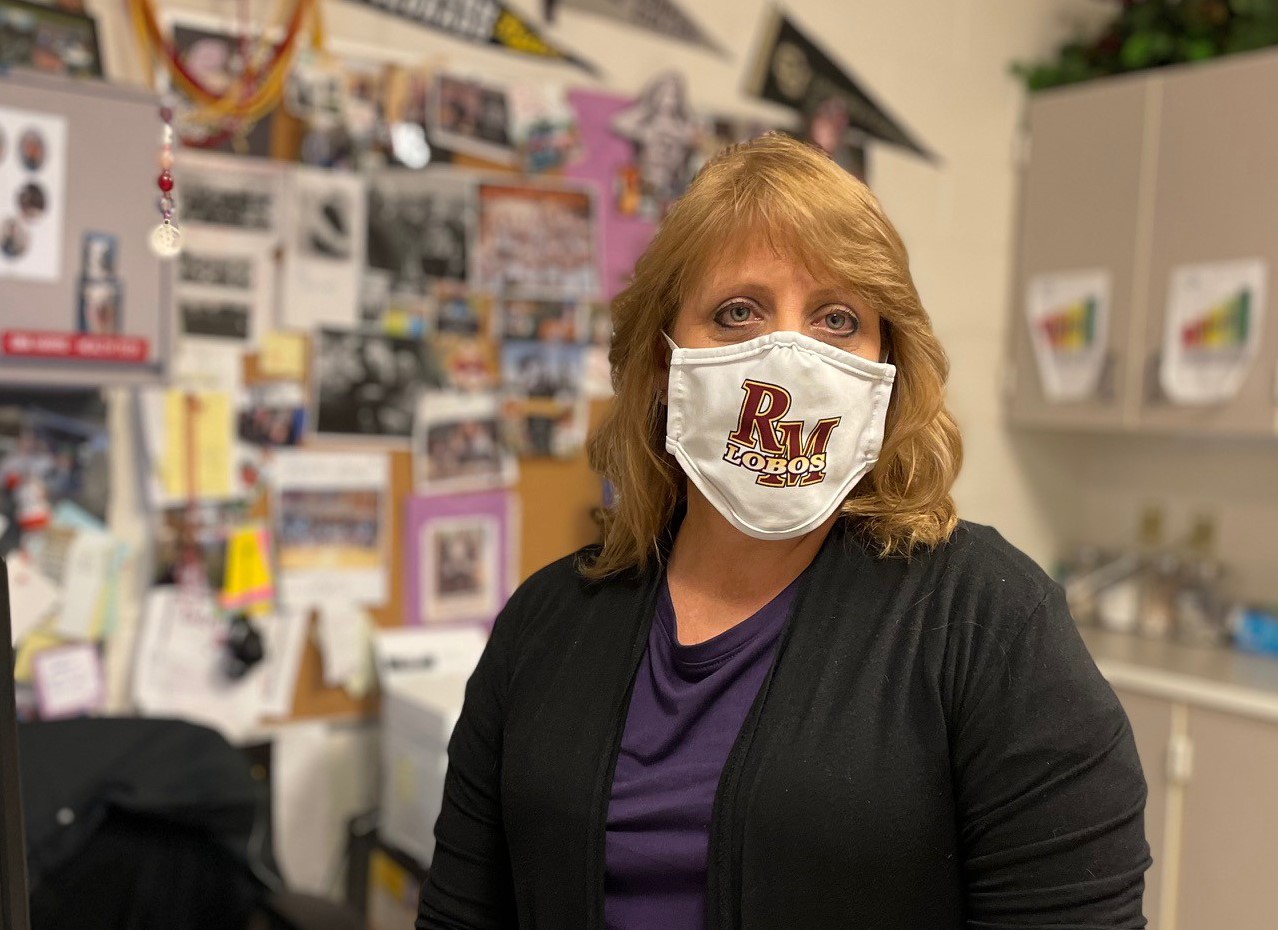 Senior photos, graduation announcements, notes and other mementos from students over the past 10 years cover Gina Harris' bulletin boards, desk, shelves and even the top of the microwave in the health office at Rocky Mountain High School. Connecting with students is important to Harris and not seeing them as much during COVID has been hard. So now she visits classes to introduce herself and keep those connections going. 
"It's all about the kids. I love being with them," said Harris, sweeping her hand toward a wall full of sentimental memorabilia. "I love seeing their growth from their freshman to senior year. You see so many changes in them over this time and then you have this amazing senior. I cry at all the graduations."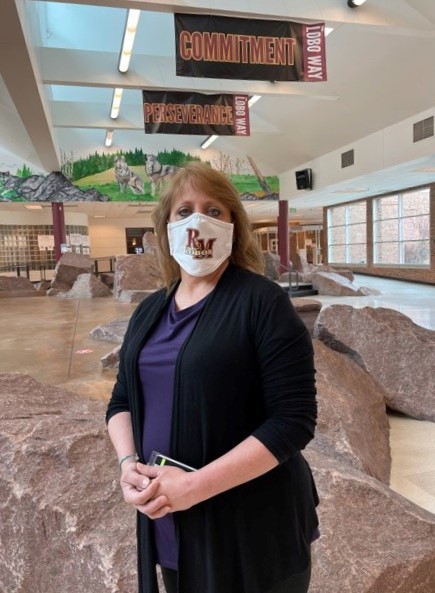 Harris, one of 46 health techs in PSD schools, manages student health records and takes care of kids who don't feel well. Because of the pandemic, she now assists with attendance and serves on the school's COVID-19 Response Team. Harris is also a dedicated Lobo fan who works all of Rocky's home athletic events. 
Before COVID, a typical day for Harris would mean seeing 10 to 50 students for a wide range of reasons like a student needing medication, an athlete wanting ice for sore muscles or a stressed high schooler just needing to take a break. 
While Harris provides students all the same care as ever, the pandemic has changed how that works. Before treating a student, she now checks their temperature and runs through a COVID-19 questionnaire. "We have to approach everything with kid gloves. If they have two or more symptoms, we isolate them until they go home," she said.   
Harris misses her "regulars" - kids who would check in with her often. She's excited for students to return to in-person learning full time.  
"I want to see them enjoy school again and enjoy each other," she said. "This year has been hard on them. I want to see them happy and healthy." 
---
Learn more about PSD health services on the Student Health web page and on the 2020-21 Health and Safety web page.
Nourishing hearts: "Lunch lady" has the superpower to connect with students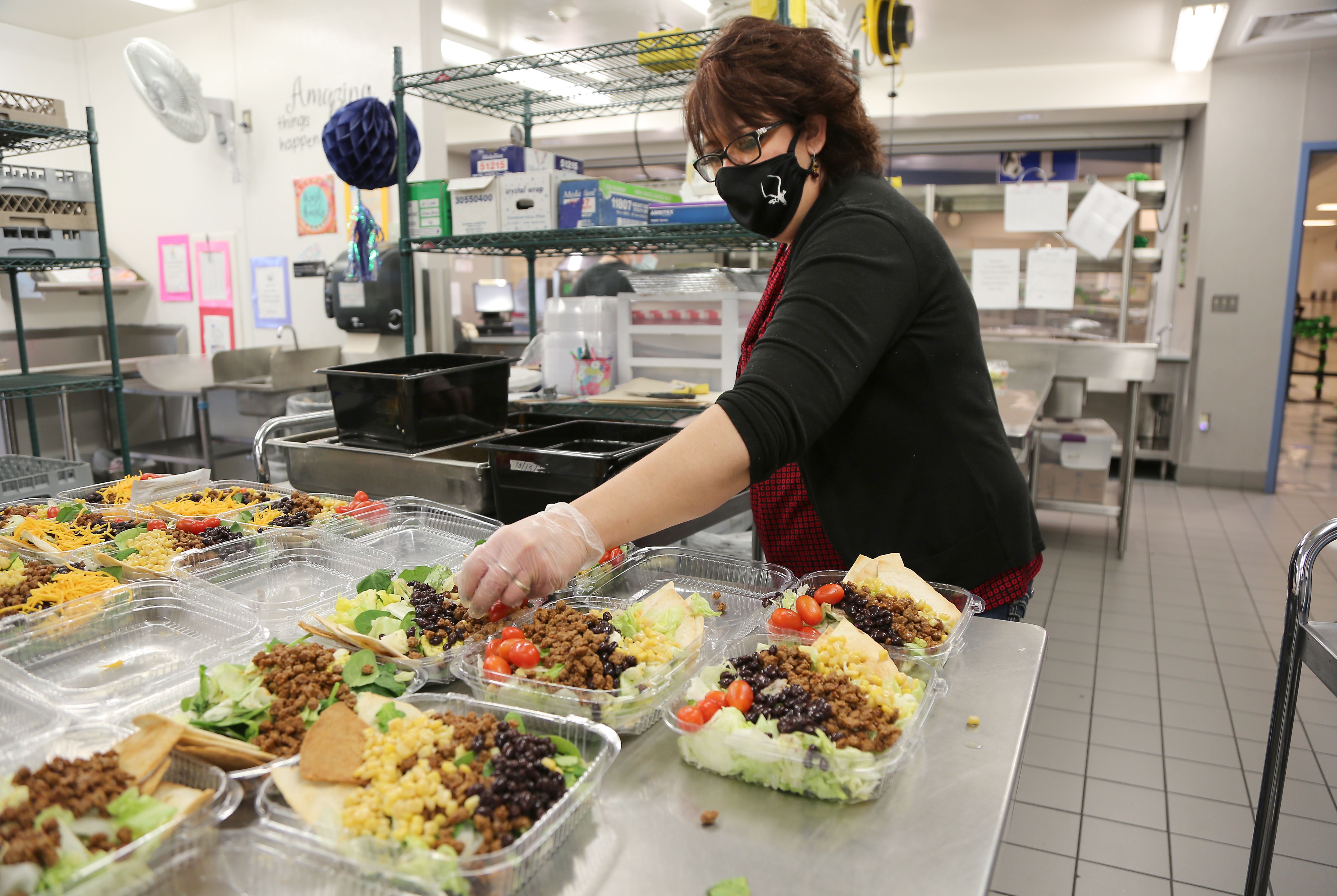 Poudre High School kitchen manager and 2021 ACE Employee of the Year award winner Jamie Raper doesn't just feed students – she carefully crafts meals with joy, color and connectedness.  
Between her family-run hobby farm and volunteering in her kid's schools, it's a wonder how she became "a lunch lady by accident." Having a love of cooking and an empty nest after her youngest left for college, Raper stumbled into a part-time Child Nutrition position. "I just missed the kids. They made me feel energized."  
Raper became a kitchen manager at Laurel Elementary School, one of the 45 kitchens that prepare 2.2 million meals across PSD, then applied to her alma mater, as a '86 Poudre High School (PHS) grad. "I graduated from here and hope to retire from here," she said.  
"She comes in with a such a vibrant and motivated attitude and makes it a point to tell her team how much she appreciates their hard work every day," said Maddy Barnes, a member of the PHS kitchen team.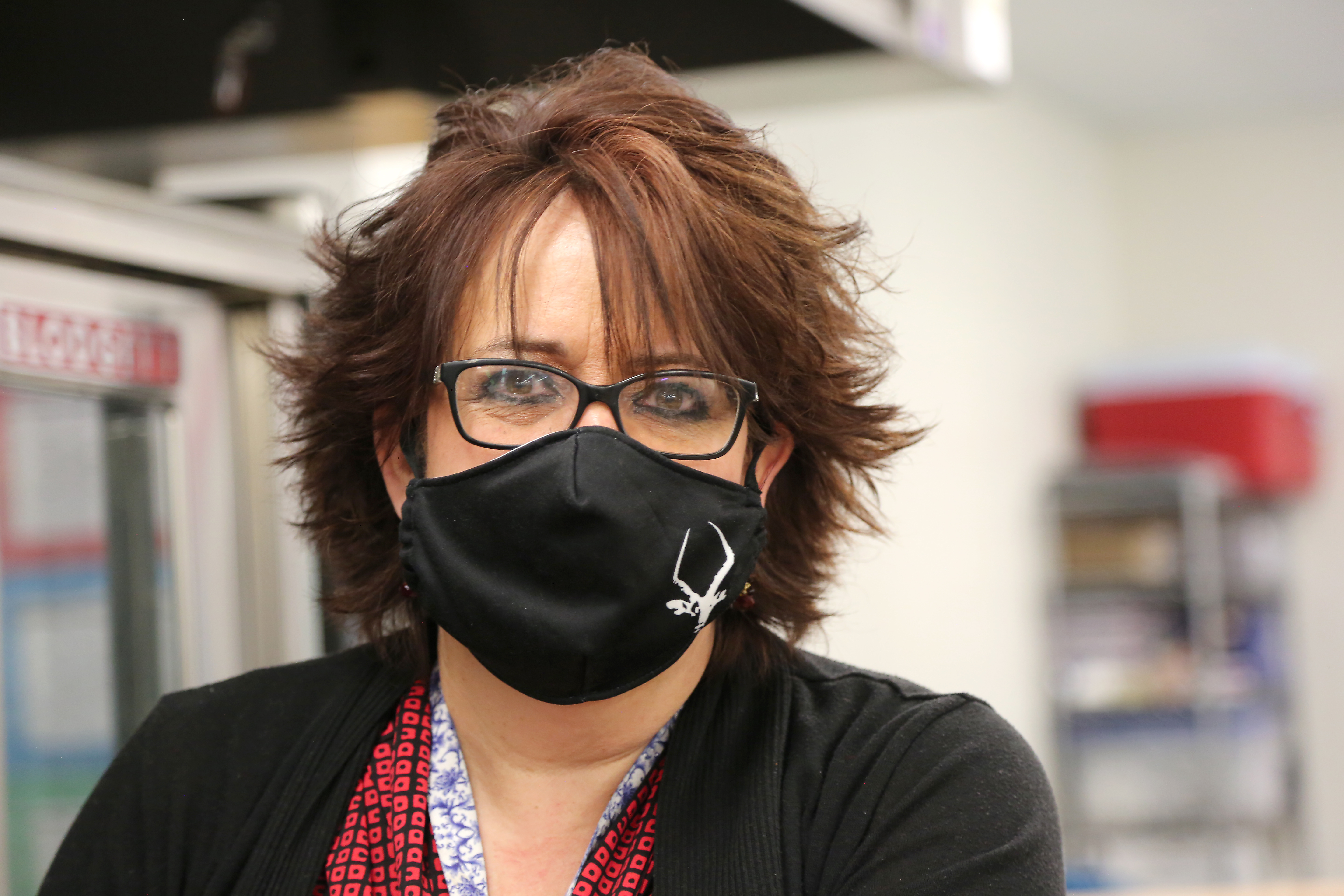 Most importantly, "she prioritizes making the kids feel noticed and valued," Barnes said. "Whether it's decorating the paper lunch sacks during the holidays or directing a kid to help when they are in need of food at home, Jamie is always going the extra mile." 
"Some kids just need that extra 'How are you?'" Raper said. Hot dog day at Laurel became "hot diggity dog day." How do you get high school kids to eat one of the six to eight fruits and vegetables offered at lunch? "Less haters, more taters." 
It gets students to smile. It gets them to eat. 
That connectedness got Raper through last spring, when the pandemic shuttered schools and kitchens had to innovate with the "Grab and Go" system to ensure that students were fed. 
"I wasn't worried about my health as much as where the students will get their food," she said. "There are students that do not have enough food at home, and I was worried."  
Tears in her eyes, Raper instantly perks up when a co-worker passes her and says, "Hey superpower lunch lady!" 
"The support and kindness of the PHS students and staff has been so incredible. Just thinking about all of their kindness and support brings me to tears," she said. 
---
If you or someone you know is experiencing food insecurity, visit the school meals webpage, or speak to your friendly school kitchen team. 
Watch a feature on Raper in our 2019 People of PSD series >>