This year PSD honors more than 1,800 colleagues who serve the district in 200 different classified roles for Classified Employee Appreciation Week (Feb. 13-17). Classified employees hold dozens of positions across the district from those in Early Childhood Education, to paraprofessionals, translators, bus drivers and more. We thank you for all that you do, and we could not support students without your work. 
Below are several feature stories showcasing a few of the many outstanding classified staff in the district. Please take a moment to get to know Antonio Enriquez Jr., Gladis Bejarano Gonzalez, and Wendy Reed, not only in the role they serve, but as people. These staff members work in different roles at different schools but, at the end of the day, they choose to show up for students and agree that's the best part of their job.  
Poudre High School head custodian: Know your purpose and the rest will fall in line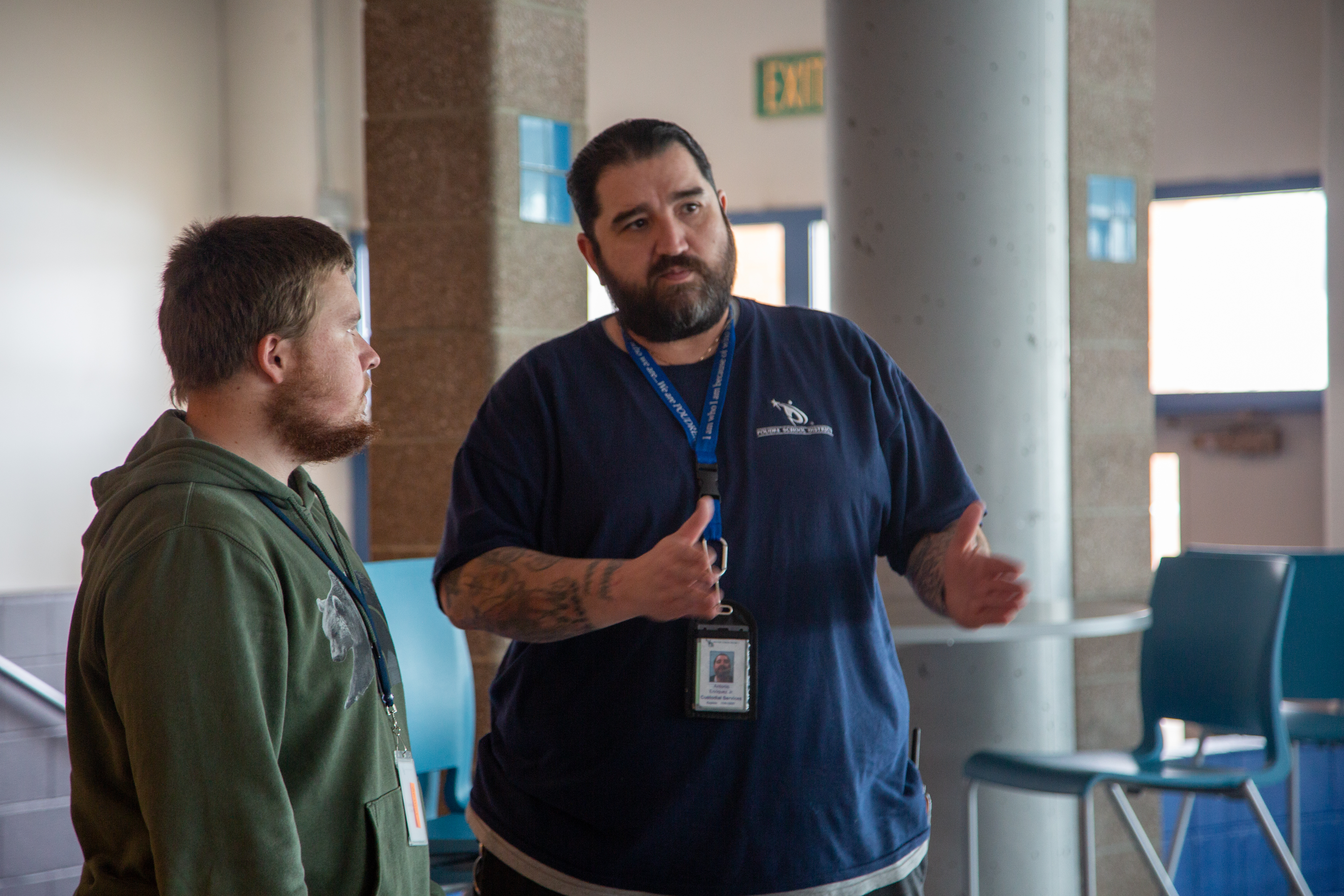 Antonio Enriquez Jr. is a familiar face to many at Poudre High School after 17 years at the school. Since 1999, Enriquez has worked for PSD beginning at Traut Elementary School before moving on to Fort Collins High School, Zach Elementary and working his way up to the head custodian position at Poudre High School.  
Throughout his time in the district, he said he has learned a lot – whether through professional growth classes or courses at Front Range Community College. 
"I've been here (in PSD) for 24 years, and I love what I do," said Enriquez. "I think a person really needs to enjoy what they do to be here for that amount of time in any job." 
Being head custodian isn't repetitive and Enriquez says he enjoys the unexpected. Each day he comes to work knowing the basic responsibilities, like turning on the lights, putting up the flags and generally taking care of the building. But, he said, you never know what is going to hit your plate. Recently, the school's power went out downstairs in the sewing room area. Electricians and multiple custodial staff members worked together to fix the issue so the class impacted by the outage could get going.  
"It trickles down, you know, like fixing all that and dealing with all that. You're helping teachers, you're helping staff, and you're making it better for them," said Enriquez.   
This work continues to trickle down to the students, not only in classrooms, but to the five student crew members with whom he works closely. For many of these crew members, this is the first job they have ever had, and Enriquez is one of a few people who helps teach them skills they'll need for the future and how job expectations might look different than school. These students get to see the "behind the scenes" of the school, and Enriquez said this experience teaches students how to set and work to achieve goals.  
Whether it's working with or talking to them in the hallways, seeing students grow into themselves is important to Enriquez.  
"They come in here as a ninth grader, very quiet, and by the time you get them as a senior they're walking around, and they've known you as much as you've known them for four years," he said. "It's nice to watch them grow because high school is a really important part of their life, where they start finding themselves and what they want to do with their lives." 
"I think in any position if you know your purpose and why you're there, it'll make your job a lot easier," said Enriquez. "Just know your purpose, and understand it, and everything else will fall into place.  
Boltz family liaison: Bridging the communication gap between school and home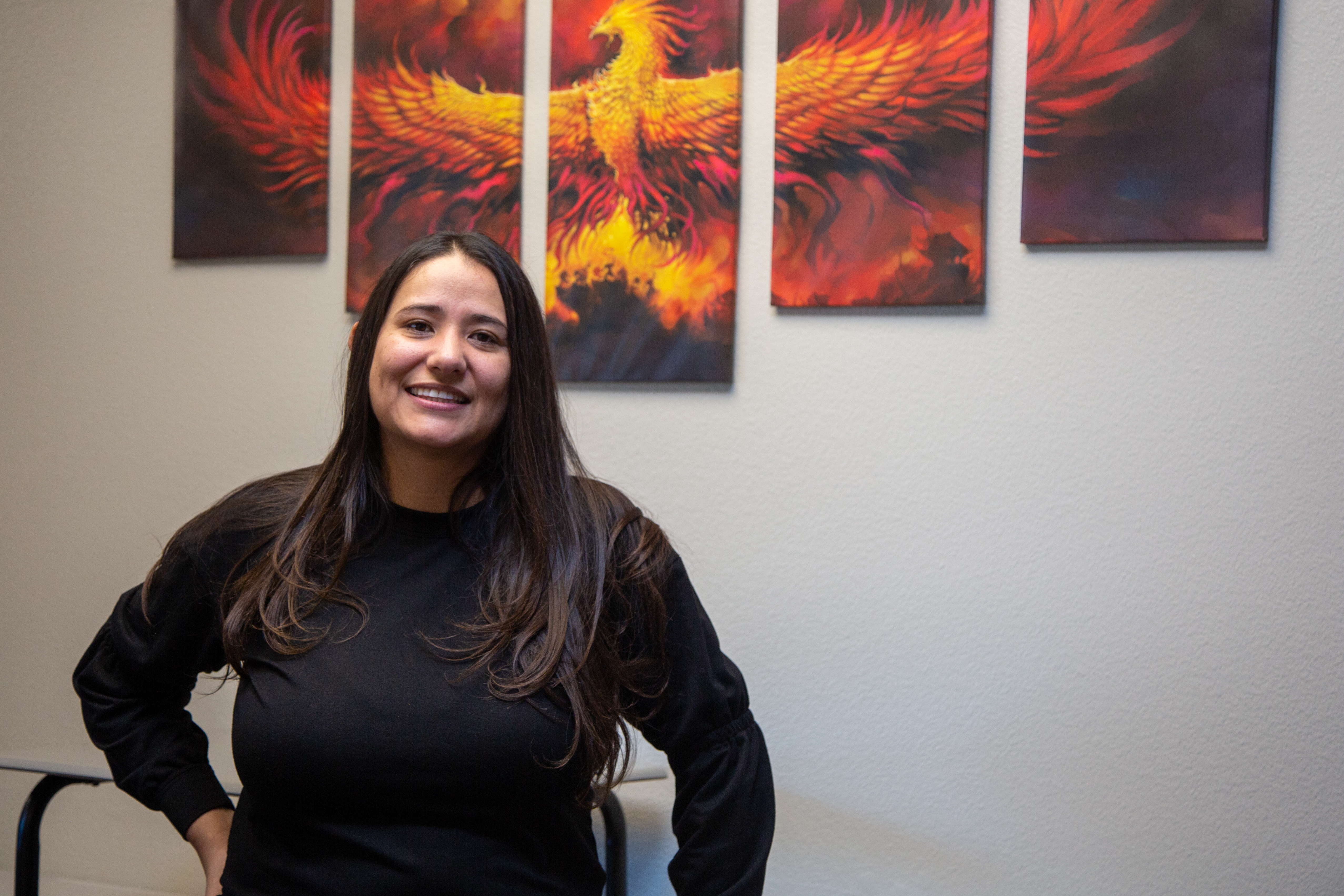 Gladis Bejarano Gonzalez loves her job because she gets to help others in a role that made a difference to her family. A 2002 graduate of Poudre High School, she works for the Department of Language, Culture and Equity as a family liaison at Boltz Middle School. 
Bejarano Gonzalez grew up in Mexico and moved to the U.S. when she was almost 18 years old. When her family came to the U.S., they needed support from a family liaison; that person was the first PSD staff member she met. Seeing them in action inspired Bejarano Gonzalez, and she loved how knowledgeable they were and helpful to her mom.   
"I guess that's when I decided I wanted to do this," Berjarano Gonzalez said. "It's basically just helping people." 
The oldest in her family, she was at one point the only one who spoke English. She helped her mom translate for appointments, and to send communications to her younger siblings' teachers. Berjarano Gonzalez was responsible for all of that then, and now she helps many other families do the same. 
Whether it is helping enroll students, working with a counselor to provide interpretation for a student, or helping students from other countries adjust to a new school environment, Berjarano Gonzalez does a little bit of everything. She has a caseload of 109 Spanish-speaking families, and without family liaisons many families wouldn't have a way to communicate with teachers and others at the school. 
"It's great that we're that bridge of communication between the school and the house," said Berjarano Gonzalez while describing how her job allows parents to have a more active role in their students' education. "It never gets boring."  
Students are her favorite part of the job. They say "hello" to her throughout the day, and her office has become a safe space – especially for students from other countries who are in the Newcomer Program.  
Berjarano Gonzalez has worked as a family liaison for six and a half years, and although she said she hasn't been in the district that long, a new favorite part of her job is seeing students she worked with graduate and head out to find their own success in the community.  
"When they came here, they needed so much support," Berjarano Gonzalez said about her students. "That's super rewarding, to know that you worked with a student and now they're being successful. It just fills my heart."  
Laurel media technology assistant: Building connections through books and more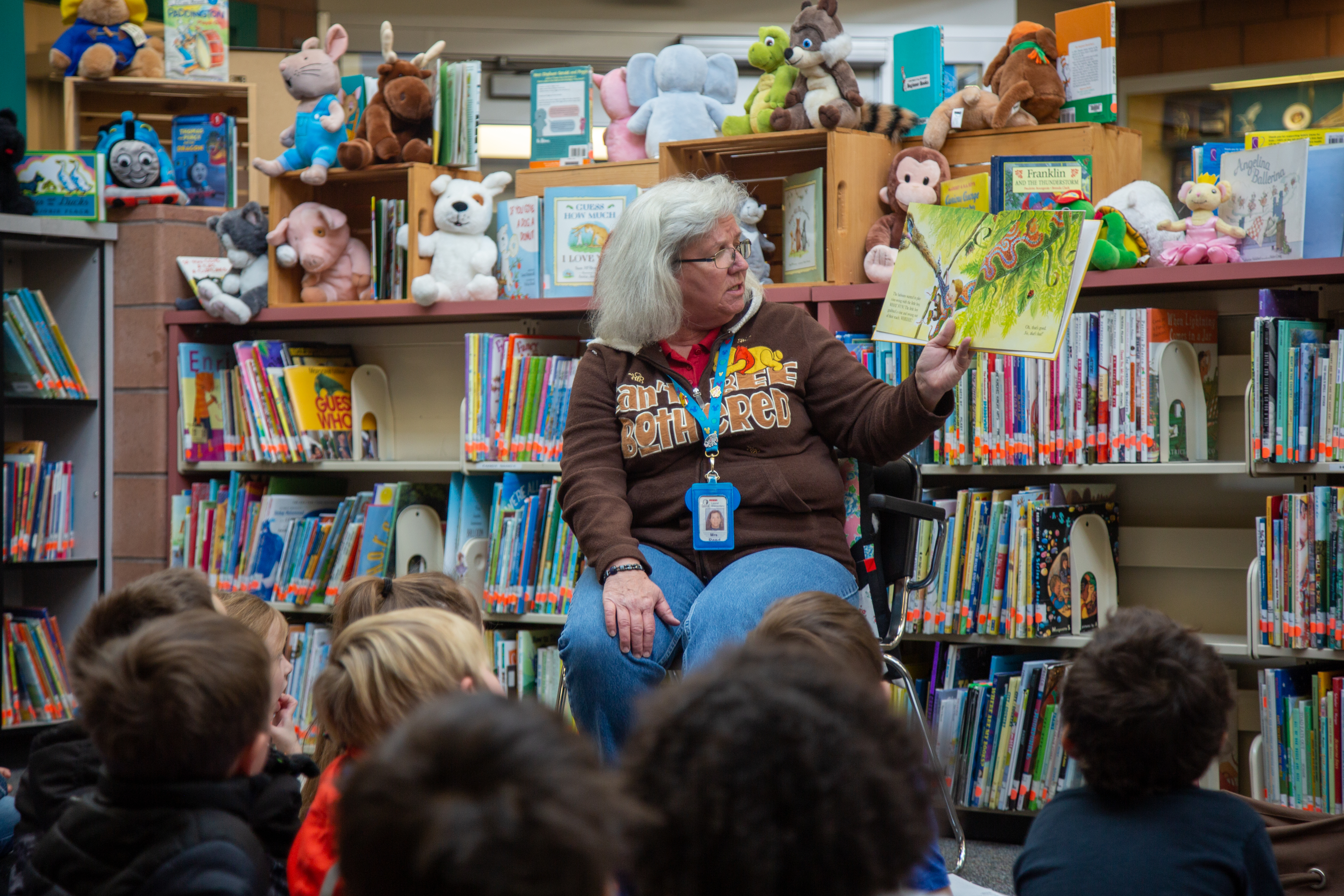 Wendy Reed found her desk covered with decorations in the middle of the 2023 Classified Employee Appreciation Week. Colorful streamers, balloons and more were placed carefully by some of the many students with whom she interacts each day at Laurel Elementary School.  
As the media and technology assistant, Reed described the many ways she helps students at Laurel. Each morning the library is open early so students can check out books, sit and read or take Accelerated Reader tests. She is also part of the specials rotation for kindergarten through second grade and helps third through fifth graders check out books. 
Although the kids sometimes joke around when she gets a name mixed up every once in a while, Reed noted that learning the names of over 400 students is no small feat. 
"I get to see every student in the building," she said, describing her favorite part of her job without hesitation. "Plus, I love reading to the kids."  
An animated storyteller, Reed sits surrounded by books and students in the media center, capturing their attention and getting their participation in stories. If the surprise for this appreciation week wasn't enough, the look on these students' faces just might show how much Reed means to them and to the school.   
Reed not only has a deep connection to the students, but to Laurel. She has worked as a media and technology assistant for 21 years but has been an employee of PSD for a total of 29 years, with most of those years served at Laurel. She said her experience has afforded her the opportunity to work with so many people, and each of her positions has given her a deeper connection to the staff and students and school.  
Outstanding classified staff across the district