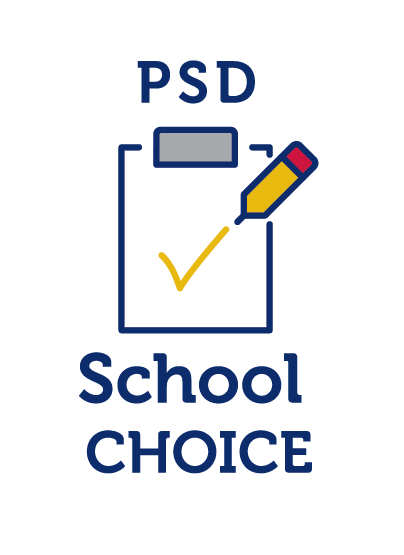 If you have a child starting kindergarten in fall 2022 or want to learn about the different programs offered at Poudre School District schools, plan to attend an upcoming open house or informational meeting. PSD has a wide array of schools that each offer unique experiences to learn and grow, as well as paths that fit students' interests and needs.  
Students can explore Core Knowledge; Science, Technology, Engineering, Mathematics; expeditionary learning; bilingual education; career and technical education; International Baccalaureate; and so much more.
Most schools are holding events in January for students and parents to learn more about the exciting programs they offer. For details about informational meetings and open houses (in-person and virtual options), please visit the school websites or contact the schools directly.
These resources are also available to help you research schools as you consider your options for your student and family:

Kindergarten registration for 2022-23
Parents and guardians may register their child in-person at their neighborhood school on Kindergarten Registration Day, Thursday, Jan. 20, during school hours. Please check with your school first for details by contacting them or visiting the school website.

School Choice applications and deadlines
Families, both within and outside the district, may want to consider their options and apply during PSD's School Choice application period for the 2022-23 school year. Students who live outside of a school's boundaries must apply and be accepted to attend a school of their choosing. 
Deadlines:
The first consideration deadline for school choice for all schools is noon, Friday, Jan. 21. 
The second-consideration application period is scheduled to open in mid-February for families who missed applying by Jan. 21. 

Notes about renewing applications and reapplying for School Choice: 
Families who have a student on a school's waiting list for the current school year and want to remain on the school's waitlist for the 2022-23 school year must renew their student's application by noon, Jan. 21. 
A student accepted as School Choice in a previous school year does not need to reapply each year for the same school.
Families whose students attend or want to return to their neighborhood school for the following school year do NOT need to submit a School Choice application.
Schools that did not have openings for School Choice students in the past may now have open seats, due to shifts in enrollment in the district. Please contact the school to ask about availability.  
 
Questions about school choice? Please email choice@psdschools.org.