The Colorado Association of School Executives has named Amanda Pawelski, assistant principal at Laurel Elementary School, the 2023 Colorado Assistant Elementary School Principal of the Year. She was selected by CASE and the Colorado Association of Elementary School Principals.
Pawelski said earning this award feels surreal because it has always been an honor to be part of the public education system. 
"I'm just very passionate about education, and I'm passionate about students and learning," she said. "It's nice to hear 'good job,' but I'm not doing it for kudos, I'm doing it because I love it."   
Pawelski will be honored at the CASE Awards Reception this spring and at the National Association of Elementary School Principals 2023 National Conference over the summer. This is the second consecutive year a Poudre School District assistant principal has been recognized with this award. Last year, Cale Whicker, assistant principal in PSD, received this honor.  
Pawelski has served as an assistant principal in PSD since 2019. She joined the district in 2013 as an English Language Development teacher at Fort Collins High School. Four years later, she considered becoming an administrator and joined the Colorado State University Principal Licensure Program. Pawelski interned in multiple places across the district and gained a wide perspective on school administration at multiple levels, whether in district offices or school sites. Through this process, she fell in love with Laurel, and everything aligned when the assistant principal position opened. 
"I'm very grateful to be part of not only PSD but the Laurel communities specifically," said Pawelski. "I've felt very welcomed by the school community just from the get-go as I entered the position. Everyone here is in education for beautiful reasons, and it's just a pleasure to work with them."  
That love for education and Laurel is evident in her work. Students in the hallway will run up to say "hello" or to give her a hug throughout the day. Her favorite part of her job is seeing students find their passions and act on them. Those "lightbulb moments" and connections students make as they learn foundational skills propel them to succeed at Laurel and beyond.  
The support for students and the Laurel community in general is something Laurel Principal Tommi Sue Cox highlights in Pawelski's work as an instructional leader throughout her years at Laurel. 
"Mrs. Pawelski regularly observes instruction and provides quality feedback to educators to improve their teaching and impact student learning," said Cox. "She also has an eye for ensuring equitable practices are evident in all learning settings ... families and students feel safe, valued, and honored by her."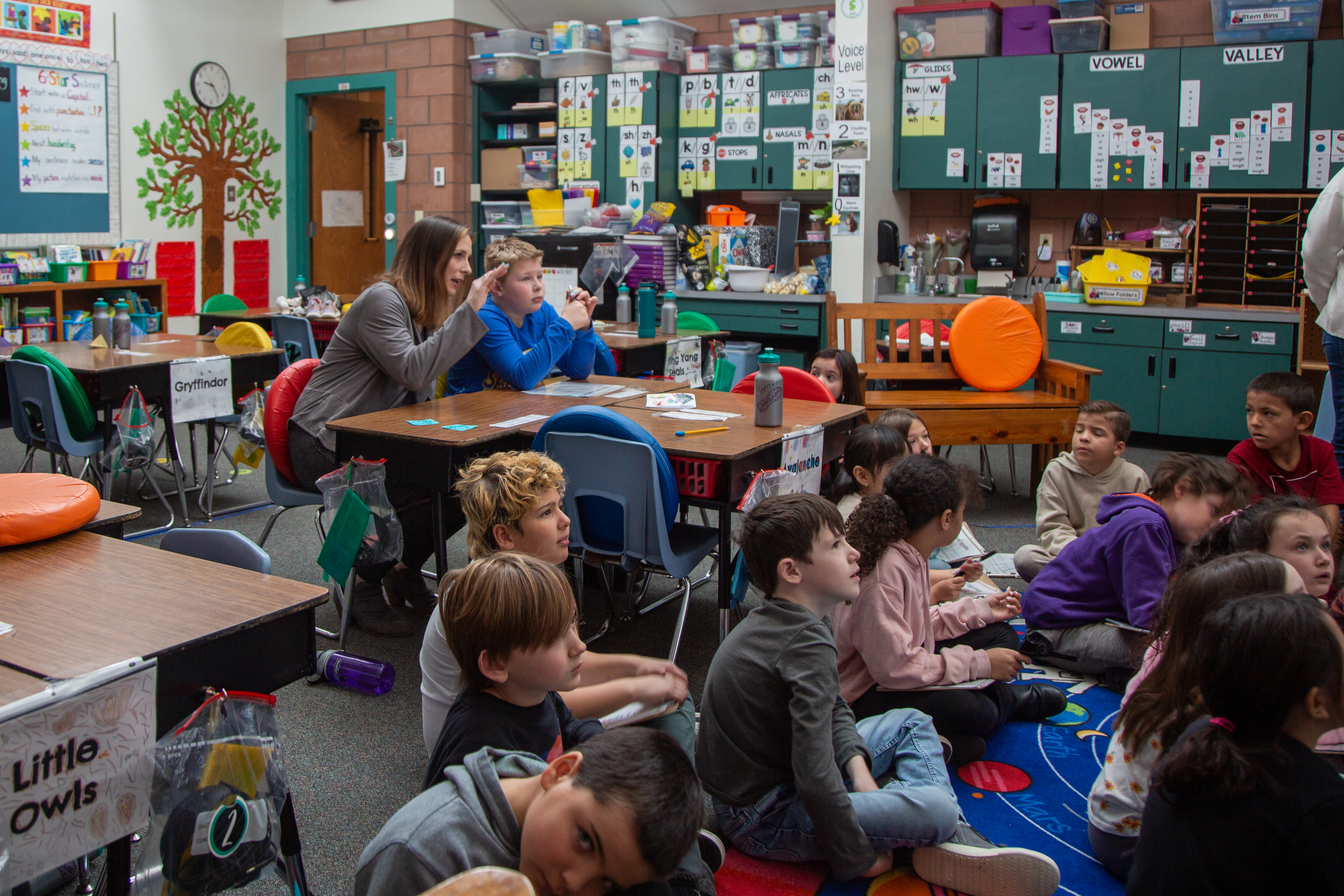 Pawelski is proud of her work with the equity action team at Laurel called Team Equity Action at Laurel, or TEAL. She is quick to acknowledge and recognize that it took a team to put TEAL together and said it is incredible to see other staff passionate about growing for themselves and for their community to improve systems for students.   
Her reach and assistance in helping others grow extends beyond the school. This is one of the several reasons Matthew Hughes, the assistant principal at Johnson Elementary School, nominated her for this award. He commends the help and support she gives to others within the district.  
"I really appreciate Amanda's openness and readiness to share the ideas and resources that have helped her as an assistant principal," said Hughes. "At district gatherings, Amanda brings warm and good-humored camaraderie, a productive mindset, and student-centered insights that help drive the conversations to new levels."