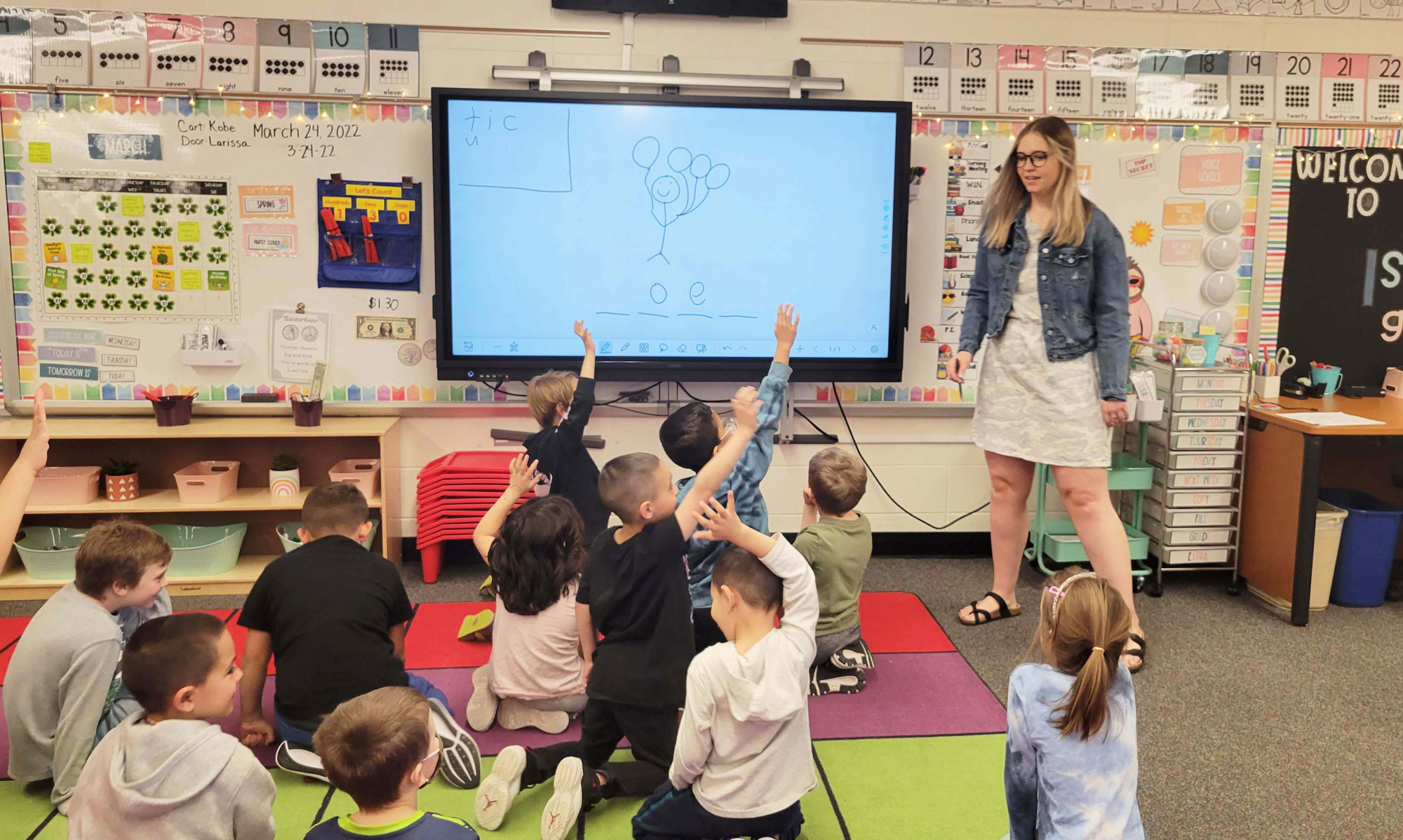 For Brookelyn Richardson, seeing the lightbulb go on in a student's brain is the best part of student teaching at Beattie Elementary School.
"Especially for first graders, they are learning skills that they need for reading and writing and we are able to apply those rules to our lessons and see students grasp the lesson with a greater understanding," said Richardson, one of 150 student teachers who have helped PSD schools navigate staffing shortages during the 2021-22 school year.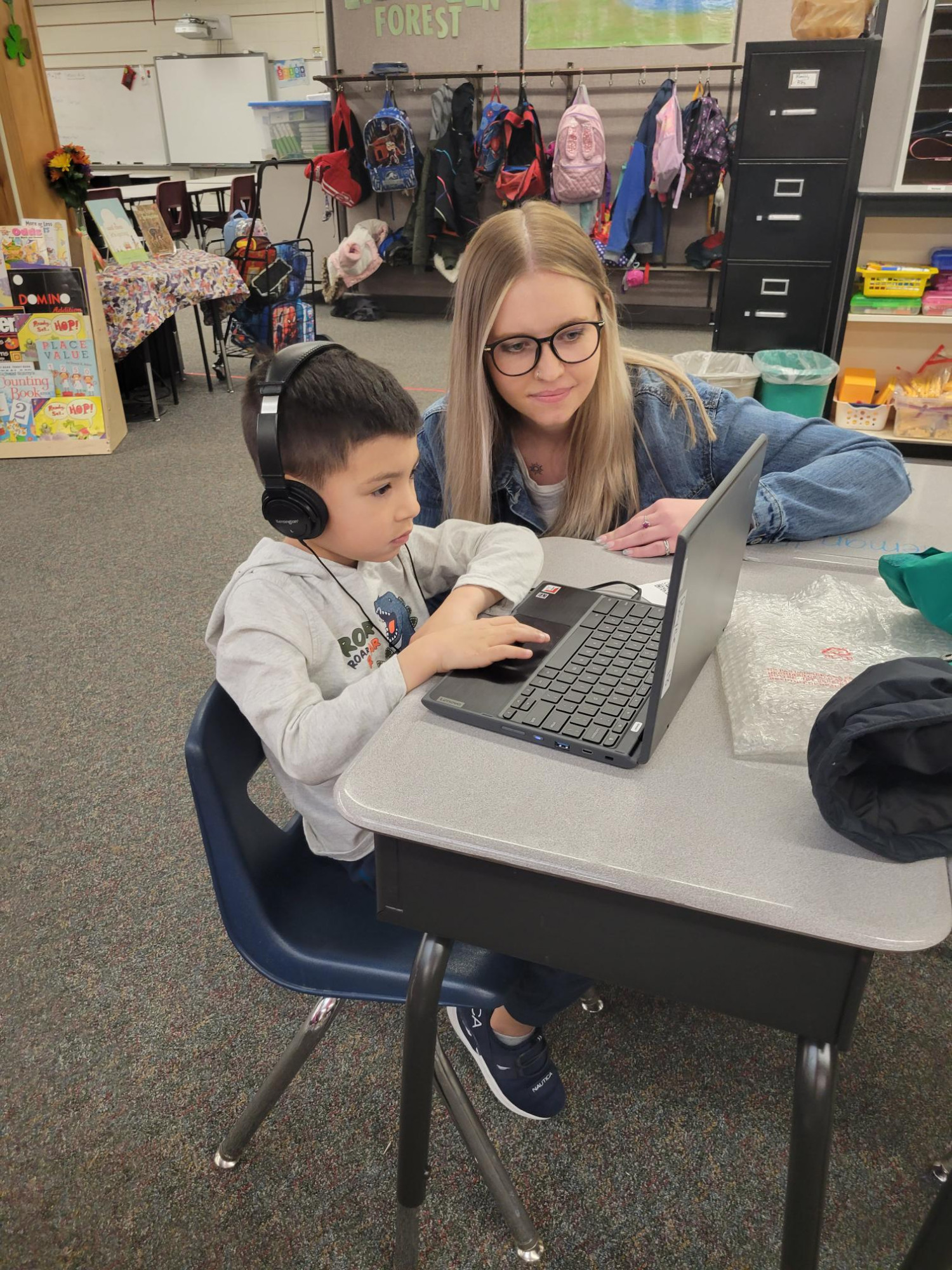 Richardson is getting her master's degree in Education and Human Resource Studies with an emphasis on Early Childhood at Colorado State University. When she completes her program this spring, she will be certified to teach students in preschool through third grade.
At Beattie, student teachers co-teach with a permanent teacher. This allows them to learn their craft. Students benefit by getting support from another teacher in the room, and student teachers can easily substitute for their teachers in the event one is out. Without student teachers at the beginning of the 2021-22 school year, Beattie might not have had enough substitutes to cover all teacher absences.
It's a win-win solution during a year that hasn't been without its challenges.
"We value the continued partnership with local universities and the opportunity we are able to offer future teachers," said David Patterson, Beattie's principal.
Richardson, who also interned at Beattie last semester, provides instruction, attends staff meetings, manages behaviors and plans units. She loves being able to support her mentor teacher and provide consistency to her students.
During the tough days, Richardson reflects on her why: a belief that all students can learn and that every child is capable.
"I want to make a difference in the lives of my students," each of whom needs an advocate that reminds students they can do great things, she said. "I strive to create a safe environment for all to learn by meeting the needs of individual students."
Richardson hopes to teach full-time in her own classroom in fall 2023. She said student teachers have to jump in fully, not be afraid to try new things and advocate for themselves so they can get the best experiences that make them better teachers. The job – full of grading, lesson planning and prep work – isn't easy.
"Teaching can be hard, especially during COVID," said Richardson, adding, "It is important to be surrounded by a supportive and positive environment."
"It will be worth it in the end."