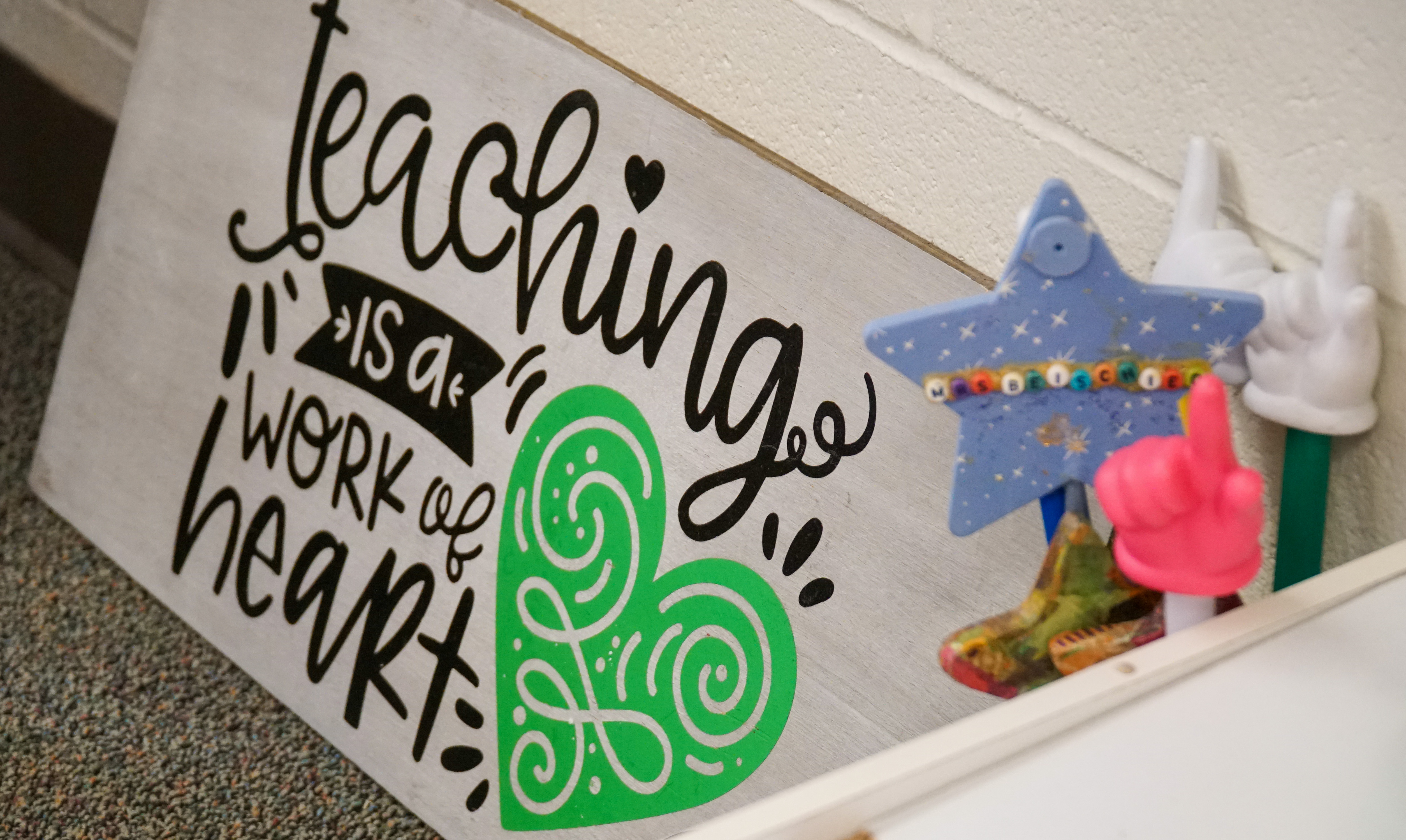 Poudre School District is proud to honor its 1,856 teachers during the 2022 Teacher Appreciation Week (May 2-6) and loves to celebrate them every day. For this occasion, we reached out to different people throughout the district to share some words of thanks for teachers who work with students of all ages. 
"Our Early Childhood teachers create a magical haven where students' developmental process is celebrated which each new milestone. You create a safe space for them to experiment with problem solving, cooperate and collaborate with peers, challenge ideas and thinking, and explore new concepts. Thank you for loving our students every single day and helping them to become the amazing humans they are striving to be. I adore your commitment to these children and families, and we are so fortunate to work with such caring and compassionate people." 
 - Becca Benedict, director of PSD Early Childhood Education  
"To my elementary teacher heroes: Words can't adequately capture the magnitude of your value. You keep our children safe but help them take risks in their learning. You guide them to literacy in reading, math, and science, but also help them become their own director of learning. You set the trajectory for students' futures, and you work passionately to make sure the aim is high. It is a privilege to work with you." 
- Alissa Kendall, principal of Traut Elementary School  
"There are many moving parts in a K-12 program, and the staff must be prepared for it all.  Whether it is the joys of seeing a student learning to read for the first time or graduating at the end of it all, or dealing with accidents, from pants to parking lots, the K-12 educator must be agile, dedicated, and approach things with a sense of humor. Thanks, Polaris staff, for being all these things to kids on a daily basis." 
- Joe Gawronski, principal of Polaris Expeditionary Learning School (K-12)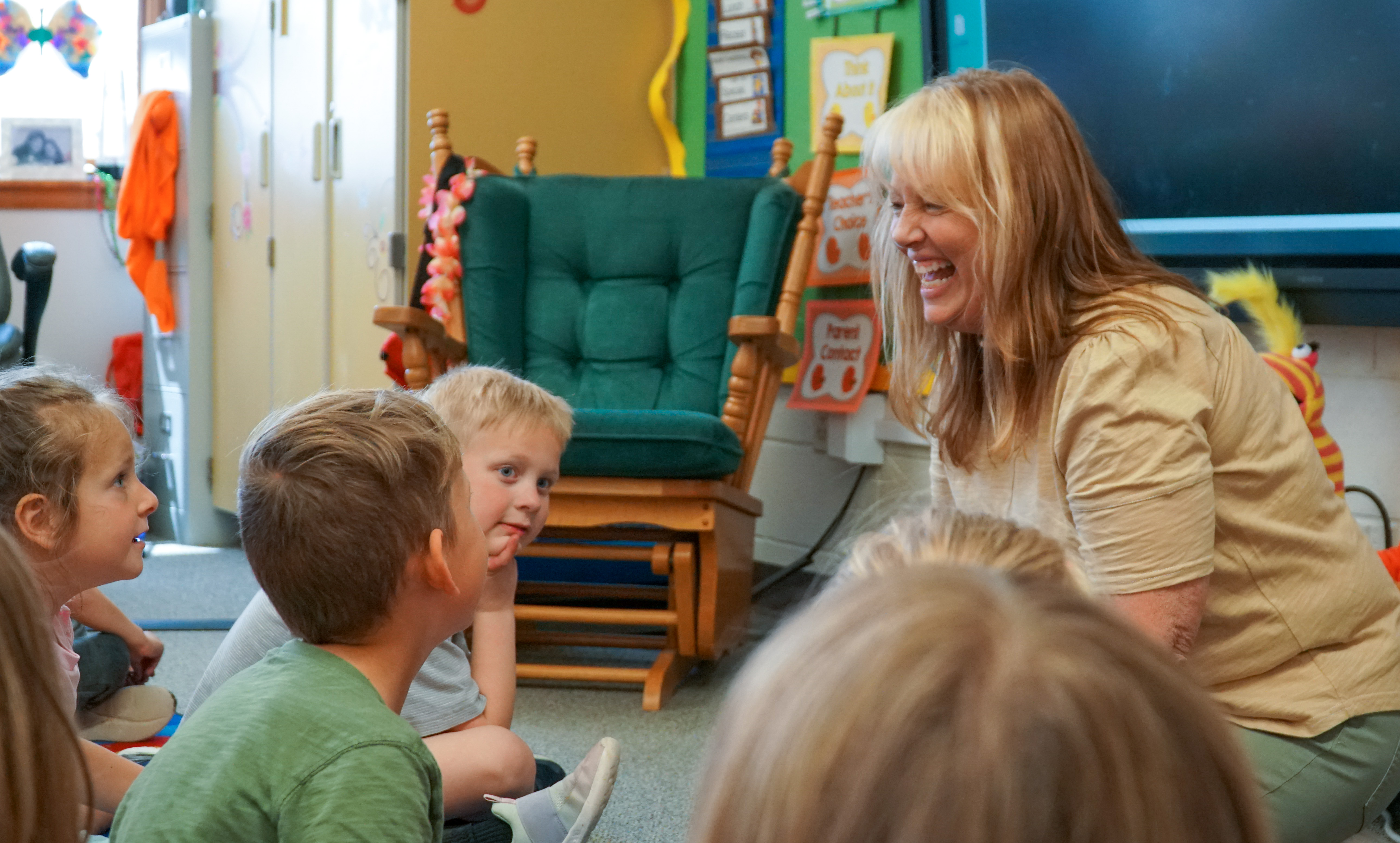 "Middle school teachers are masters of juxtaposition. In a single day they lead students who care deeply and have friendships that have flipped on their heads; they hear students' inspirational and creative thoughts while also hearing incredibly honest (and not-so-flattering) opinions; and they regularly laugh at students' silly and awkward humor. They balance content with social and emotional learning, they balance fitting in with finding one's identity, and they help students make sense of the world while encouraging curiosity through questioning. With their care and craft, our teachers inspire students to become empathetic change agents of tomorrow. For that I am eternally thankful to work alongside you all!" 
- Kelby Benedict, principal of Wellington Middle/High School  
"High school teachers have an incredible responsibility to take a student in their early teens and teach them the skills to be self-sufficient, contributing members of our community. That's a big task, and our teachers take great pride in fulfilling that duty. In teaching History, they teach empathy. In teaching Computer Science, they teach problem solving. In teaching English, they teach perspective and communication. In all subject areas, they're not only teaching students the skills essential for college and careers, but they're also teaching skills to be kind, compassionate, generous, and thoughtful human beings. I'm humbled to work alongside these professionals who truly make our world a better place by being teachers. 
- Kathy Mackay, principal of Poudre High School  
"Words cannot express the appreciation I have for our Integrated Services staff. They have been a light for so many as we moved through the year. Our children have continued to grow, learn and flourish because of their love, care, dedication, and talent. I have so much gratitude!" 
- Sarah Belleau, director of Integrated Services  
"These past two years have been, by far, the hardest two years of teaching in modern memory. You pivoted on a dime, learned the technology and techniques necessary for remote instruction. You were the front line when classrooms were opened and most of the world was still in isolation. You have been absolute heroes for your students. Thank you for everything you've done for our community!" 
- John Robinson, president of Poudre Education Association