When Kimberly Gutirierrez-Cuevas went to school on a recent fall day, she wasn't expecting the surprise that awaited.
As part of the 2021 Wish for Wheels FoCo event, the Harris Elementary School second grader got a new bicycle and helmet – and with them, a renewed sense of independence.
"It's my favorite color," she said, appreciating the blue bike that sat before she and her dad. "I like my bike. If my parents let me, I will ride this bike to school."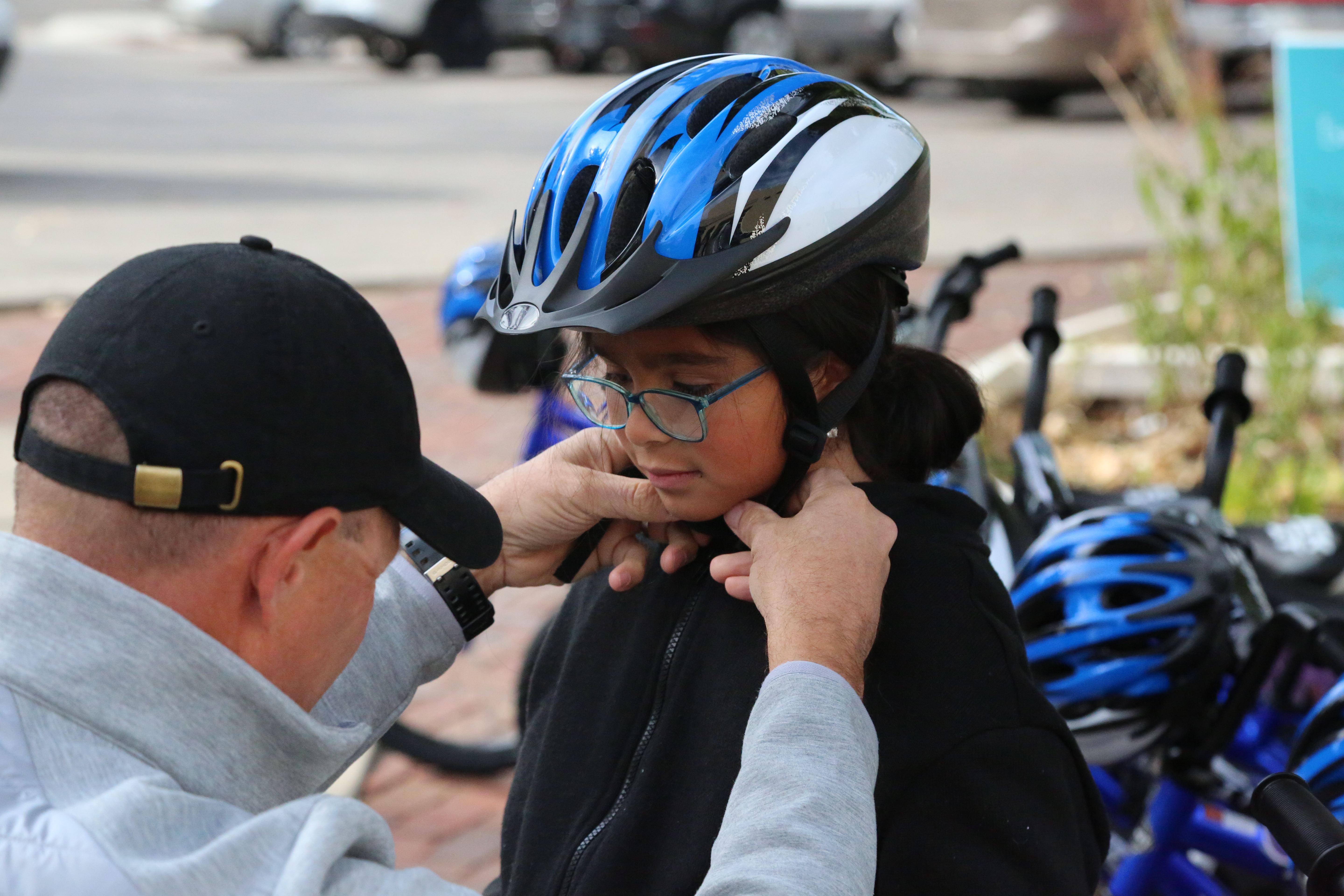 The best part of wheeling out the donated bikes "is the smile, the one you cannot erase," said Yara Gonzalez, a fourth-year paraprofessional at Harris, who helped with the event. "The joy the students have of receiving something they want and appreciate as a surprise is indescribable."
Denver-based nonprofit Wish for Wheels FoCo has donated bikes to PSD schools for the past two years, and its leadership is hopeful to make its work a long-standing tradition.
In the event's inaugural year, the 2020-21 school year, Bike Fort Collins joined Wish for Wheels to give a new bike and helmet to the 257 second graders at each of PSD's six Title I schools. This year, that total climbed to more than 325.
Dave Dixon, executive director of Bike Fort Collins, a nonprofit in Fort Collins, said that bike donations connect students to the outdoors and other students. And by giving bicycles to every student at the Title I schools, he said, there is no stigma for the students who have never had a bike before.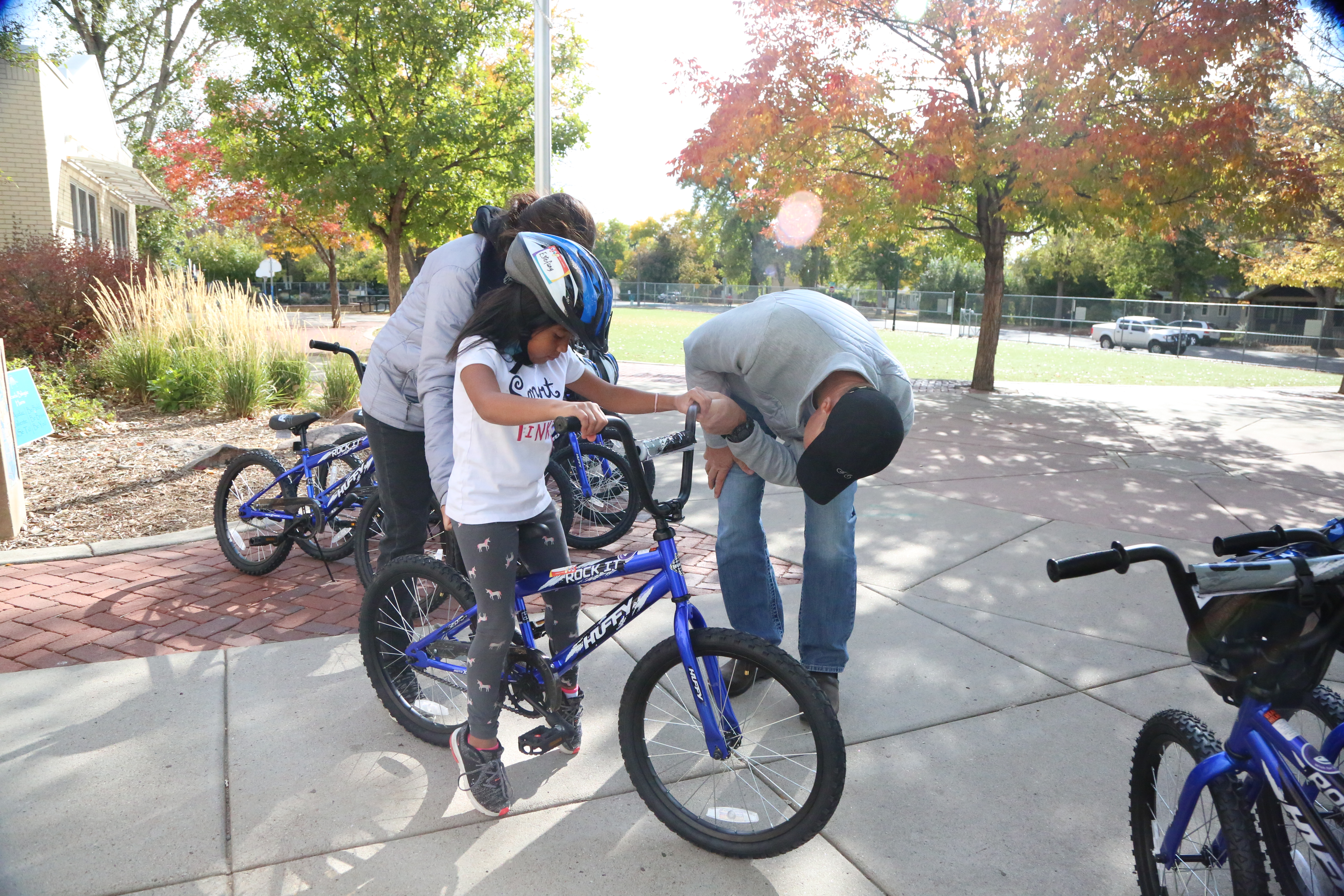 Watching them get their bike, he said, is like giving a birthday present on a random day of the year. It fills him with joy.
Pete Wood, a volunteer for Wish for Wheels FoCo, heard about this opportunity to build and distribute bikes at PSD schools through his local church.
The bike-building process took about two hours. Volunteers then loaded the bikes on a truck and stored them at a warehouse until they were delivered to schools.
Because of their size, each bike typically lasts a student three years, allowing them to grow.
"The bikes last year were a blessing. We had to hunt down students who were out riding their bikes," Gonzalez said. "Kids were not staying at home as much and watching novelas with their parents."
Dixon said that Wish for Wheels and Bike Fort Collins were introduced during the pandemic. Bike Fort Collins wanted to keep biking at the forefront of students' experiences during remote learning, and Dixon wanted to meet the needs of students and PSD schools.
"We are extremely grateful for everyone who funded the bikes and built the bikes," he said. "We are thankful for PSD's partnership, as well."
Students at these PSD Title I schools received bikes and helmets during this year's event:

Bauder Elementary School
Harris Elementary School
Irish Elementary School
Laurel Elementary School
Linton Elementary School
Putnam Elementary School