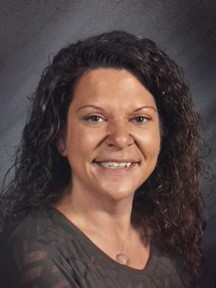 PSD is thrilled to announce that Dr. Julie Chaplain has been selected as the ongoing principal of Fossil Ridge High School, pending Board of Education approval.
Chaplain is currently the interim principal of Fossil Ridge, having assumed this transitional leadership role in spring 2017. She has worked in PSD for the last 14 years, beginning as a special education teacher at Rocky Mountain High School. She transferred to Fossil Ridge High School in 2004 as a special education teacher, became the dean of students in 2009 and assistant principal in 2013, before assuming the role of interim principal last year.
During her tenure in PSD, Chaplain has dedicated her efforts to collaboration, inclusion, and developing strong relationships while providing access and opportunities for students. She is passionate about creating school communities that encourage growth and adjust for continuous improvement while responding to the future needs of students and the community.
"Dr. Chaplain stepped in as interim principal with tremendous professionalism and has shown courageous leadership over the past 10 months.  She has a great vision and inspiring passion for Fossil Ridge High School," Assistant Superintendent of Secondary Schools Scott Nielsen said.
In addition to her time in education, Chaplain has a background in business and support for adults with disabilities. She holds a bachelor's degree in Public Administration from the University of Northern Iowa, a master's degree in Special Education from the University of Northern Colorado and a Ph.D. in Education & Human Resource Studies from Colorado State University.
"I am grateful for the opportunity to continue my leadership at Fossil Ridge. I am honored to have spent my career in PSD with a focus on providing opportunities and access for students that allows them to succeed in any pathway they choose after high school," Dr. Chaplain said. "My passion for education and the success of all students will continue to be the focus of my leadership team."