In a significant step forward for PSD's Long-Range Plan, the Board of Education authorized the sale of general obligation bonds at its meeting on Tuesday. 
This move will secure the funding voters approved in the 2016 bond and mill levy override election and allow PSD to move forward with much-needed school construction and updates. 
"I think as we prepare to build new school buildings in communities around us, it's one of those moments where we really see the impact that schools have," PSD Superintendent Dr. Sandra Smyser said.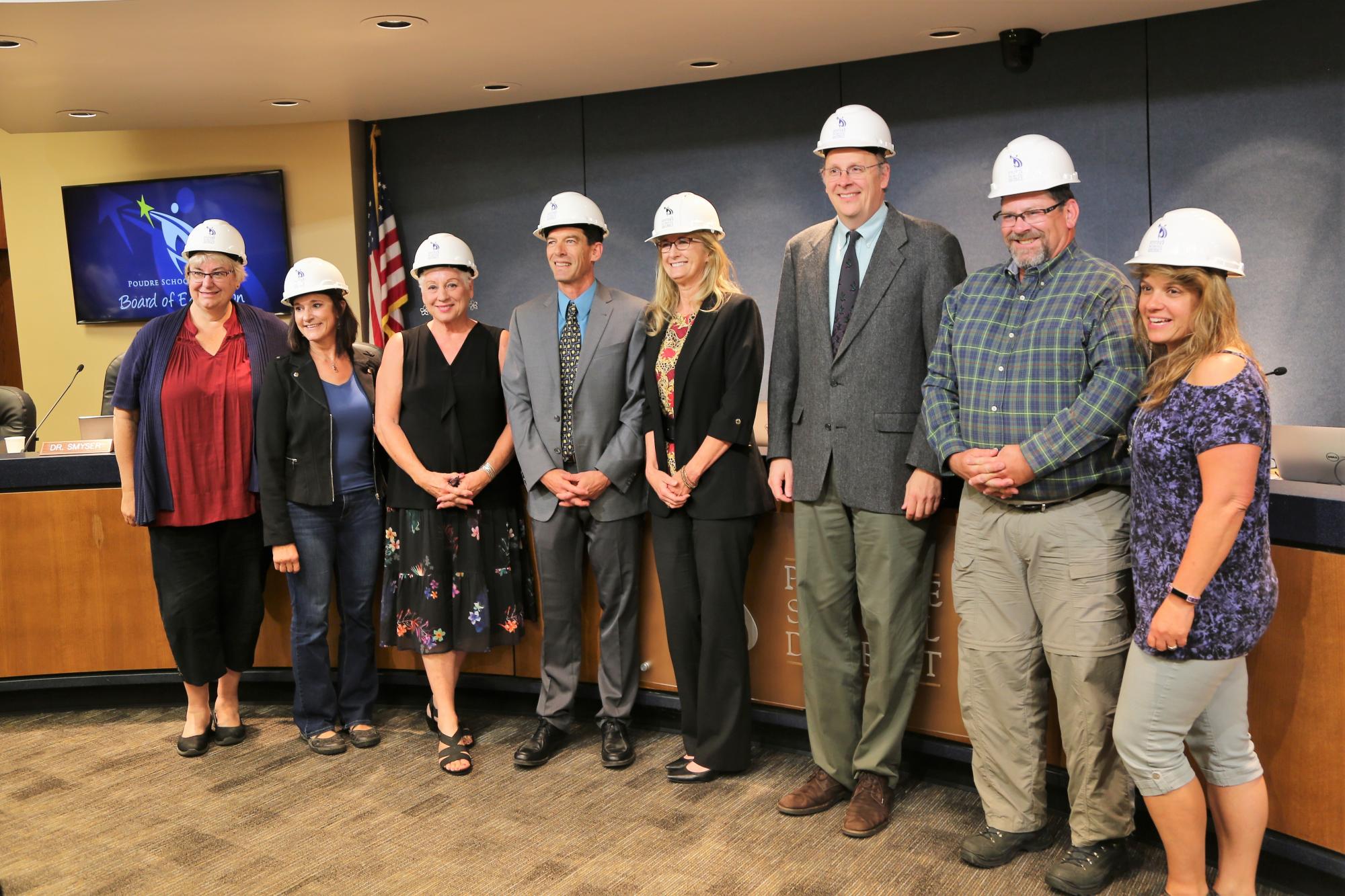 Once the bonds are sold, PSD will have the funds needed to begin the processes that must be completed before construction can begin. That includes finalizing land purchases, engaging with architects and going out to bid on projects. PSD estimates that it will be at least a year before construction begins.
The sale of the bonds was delayed by about two years as a result of litigation between PSD and a community member. In late August, PSD prevailed in that litigation. 
 
"I am so excited that we're able to finally fulfill the promise we made to voters back in the November (2016) election in order to be able to provide the schools that are badly needed by our communities," PSD Board member Rob Petterson said. 

Estimated completion dates for construction projects:
•    The new southeast elementary school will most likely open in the fall of 2021. 
•    The new middle and/high school in Wellington will most likely open in the fall of 2022. 
•    The new middle/high school off Prospect will most likely open in the fall 2022. 
•    The athletics complex at the Prospect middle/high school will most likely open in the fall of 2021. 
•    The addition to Zach Elementary will most likely be finished in late 2019.