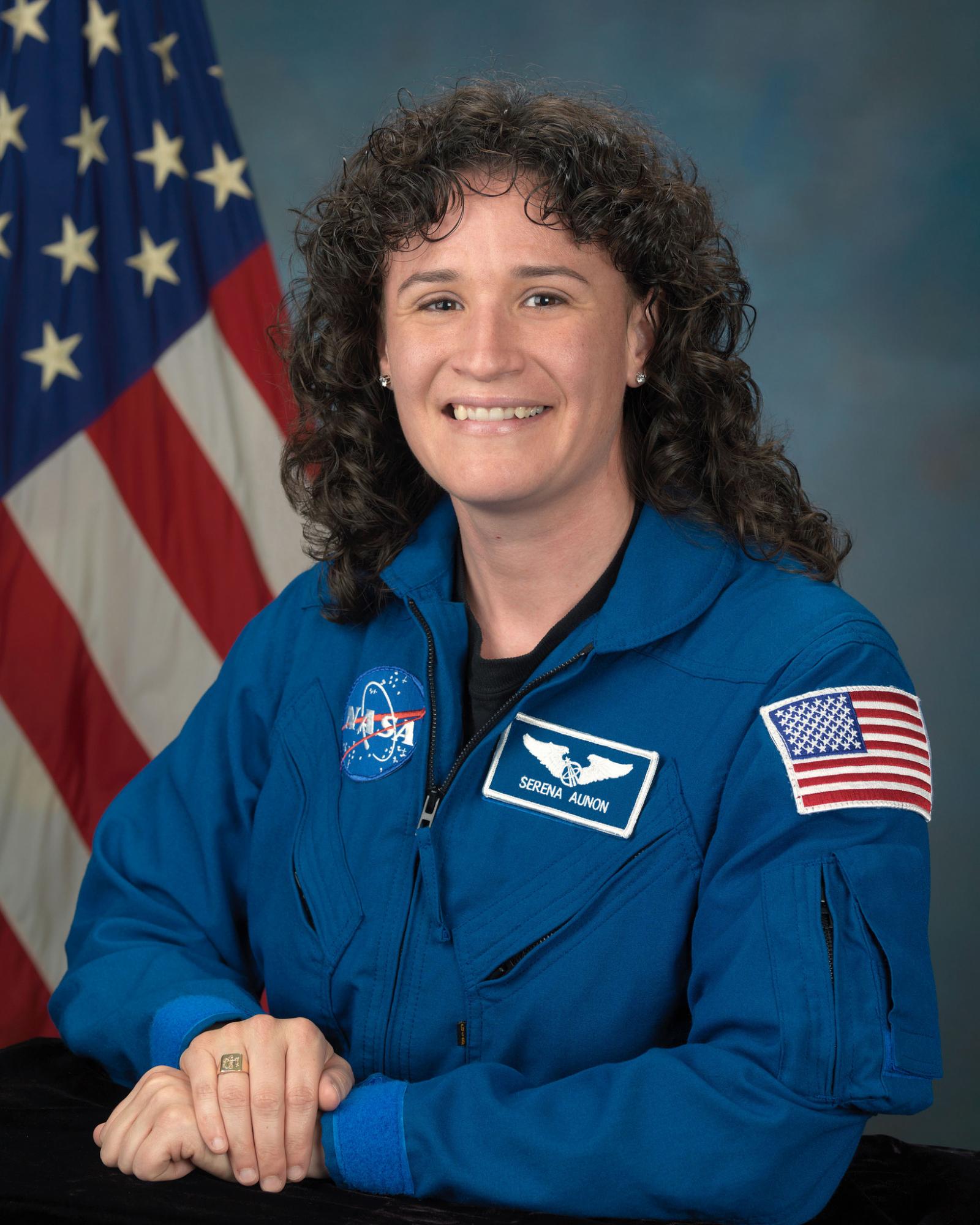 Dr. Serena Auñón-Chancellor's senior quote in Poudre High School's 1993 yearbook now reads like a prophesy.
"Hey guys, watch for me in the stars!"
Wednesday morning at Poudre High School, an auditorium filled with hundreds of students did exactly that. They sat transfixed and watched a live video feed of a woman who had once walked the halls of their school float weightless aboard the International Space station.
"Station, this is Poudre High School," science teacher Tim Lenczycki said to his former student. "How do you hear me?"
"Poudre High School, I have you loud and clear," Dr. Auñón-Chancellor responded. "Welcome to the International Space Station!"
The crowd erupted into applause, and one by one, students walked up to the microphone to ask her their burning questions about space travel. What type of research is she doing? Can you wear makeup up there? How has her understanding of the cosmos changed since going into space? How does doing a real spacewalk compare to the movies?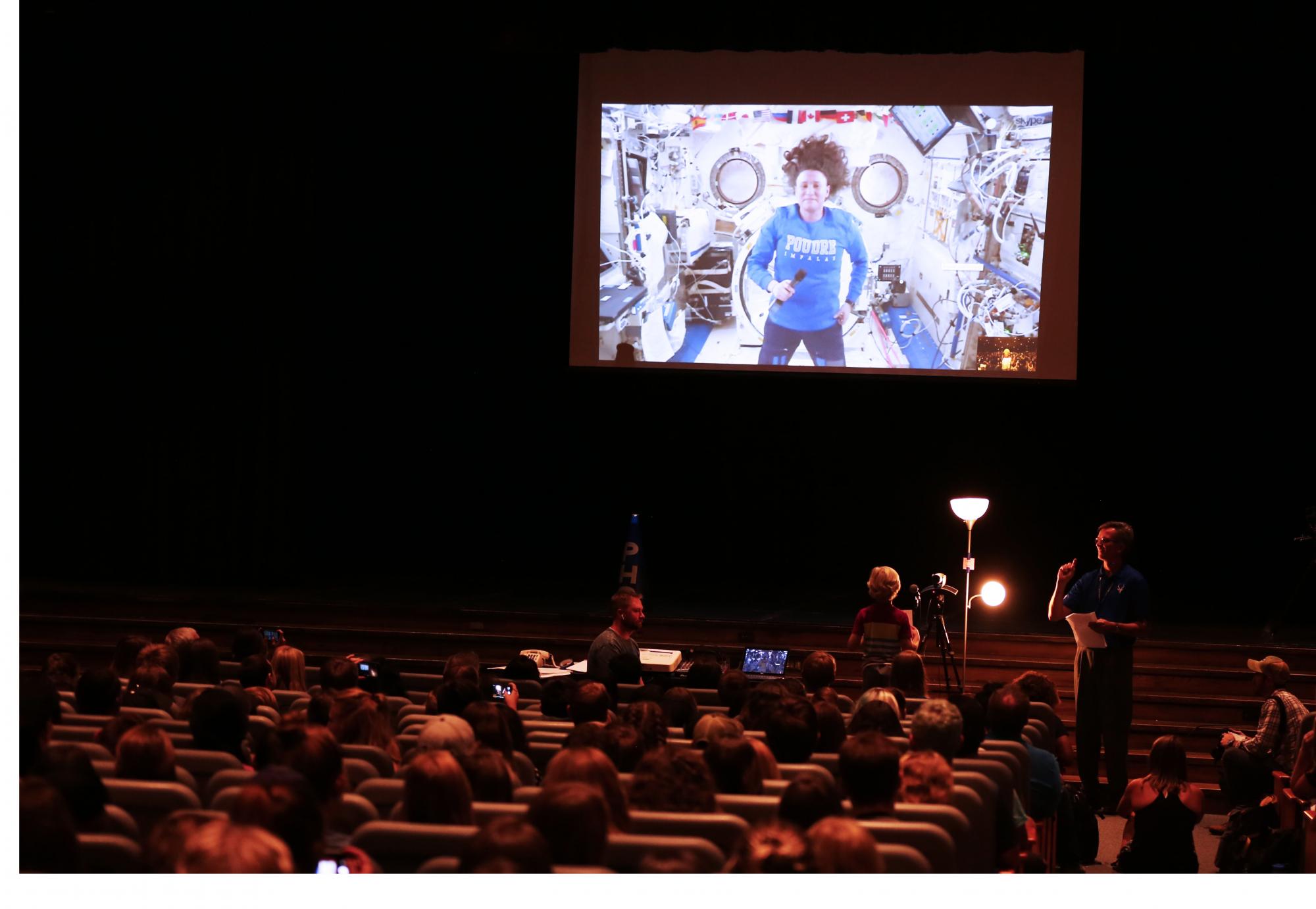 Then, Poudre High School student Alison Larson walked up to the microphone.
"How did Poudre High School prepare you for your career?"
Dr. Auñón-Chancellor started by speaking directly to her former teacher Mr. Lenczycki.
"I remember sitting in your class when I was at Poudre High School, and I remember that you made science fun," she said. "One of the biggest things that I think can impact students at school is making class personal to them. … The one thing that everyone did at Poudre High School was spend time with me, and that's one of our most precious commodities. … They believed in me, and they told me that."
Mr. Lenczycki remembered having Dr. Auñón-Chancellor in his classroom more than two decades ago. Even then, she knew exactly what she wanted to do with her life. Decades later, in an IMAX theater at the Kennedy Space Center, Mr. Lenczycki found out she'd realized her dream.
"All of a sudden, there's Serena, with her face four stories tall," he said. "And my jaw just dropped. 'Oh my gosh; she's an astronaut! This is incredible.'"
From there, the two began exchanging emails, and Dr. Auñón-Chancellor suggested the video call with Poudre High School students.
Mr. Lenczycki said he hoped that students sitting in that auditorium felt inspired by talking with Dr. Auñón-Chancellor even if, unlike her, they have not decided their lifelong goal by age 17.
"I hope students can see that 'anything I want to do is possible,'" Mr. Lenczycki said. "I think it's very normal for these students not to know what they want, but they need to know they have those real opportunities. 'Gosh, someone sitting in my seat is an astronaut now.' That's empowering."