Kindergartener Kennedy Hix carefully cupped tiny radish seeds in her hands before gently poking holes in the dirt so she could plant them. 
"Today I learned how to take care of a plant," she said, standing next to one of Laurel Elementary School's new garden beds. "You need a dirt and seed and you have to water it."
Through a partnership with Big Green, Laurel Elementary School recently opened its own learning garden. These gardens are at schools across PSD and help students learn about where their food comes from through hands-on experience with plant science. During their first day in the garden, Laurel students planted radishes, carrots, lettuce and spinach – Kennedy's favorite.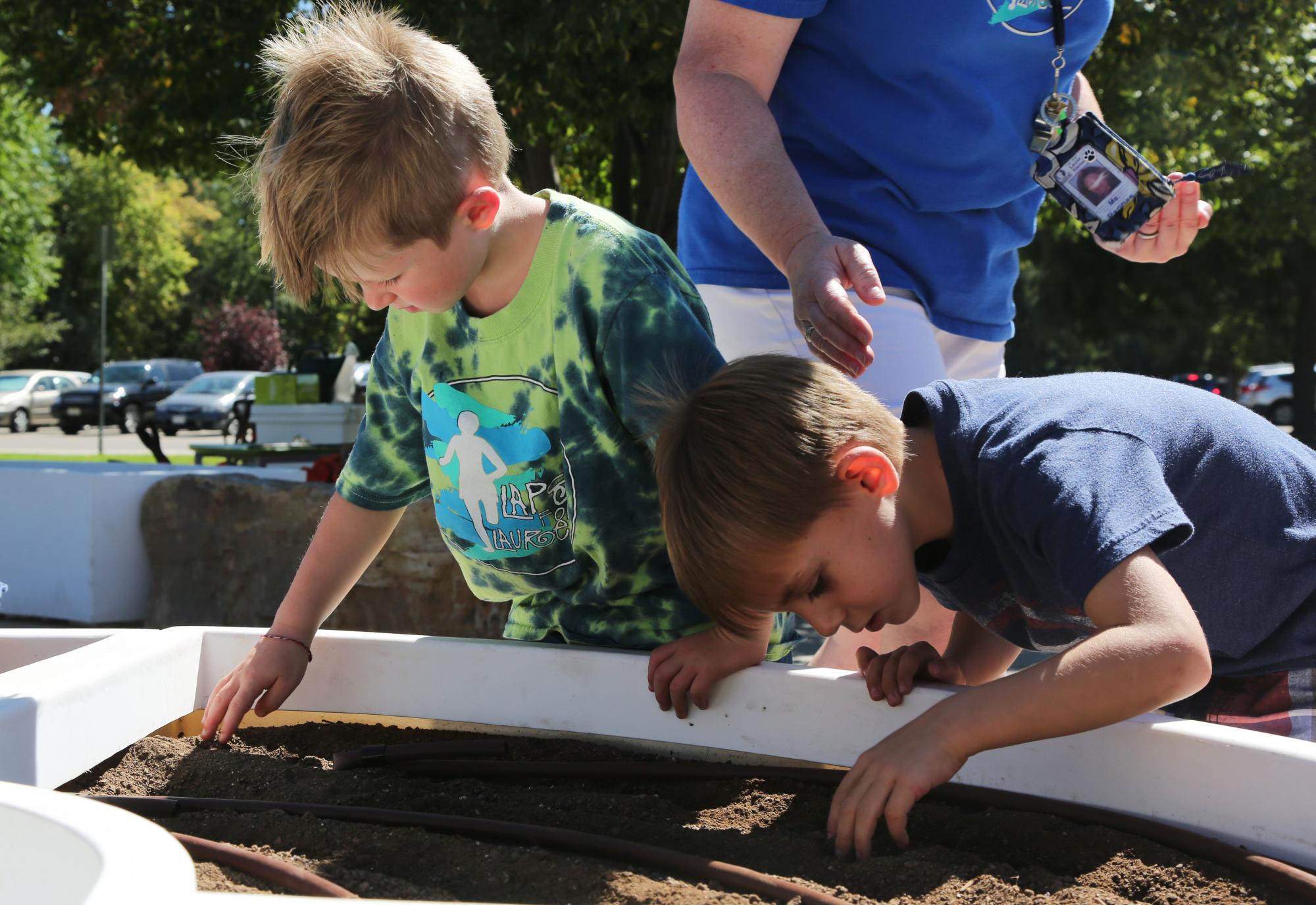 They cheered when they learned that in just a few weeks, they'd be able to spot small seedlings poking out from the ground. Before they know it, they'll be harvesting their own salads. 
"We really just want to expose them to the process of growing food and enjoying it," Laurel kindergarten teacher and garden coordinator Emily Anderson said. "When you purchase a fruit or vegetable from the store, it doesn't always look like the plant that it comes from."
Take baby carrots as an example, she said. Kids often see them cut into baby carrots and wrapped in plastic. But thanks to the garden, these students will now be able to pull the colorful root vegetable from the ground themselves and see what it looks like in its most natural state. 
These students already have a grasp of how plants grow, Anderson said. Starting from kindergarten, they've been learning about the plant life cycle. But now, teachers at Laurel will be able to show it to students in real time. 
"They'll get to see all the stages now," she said.