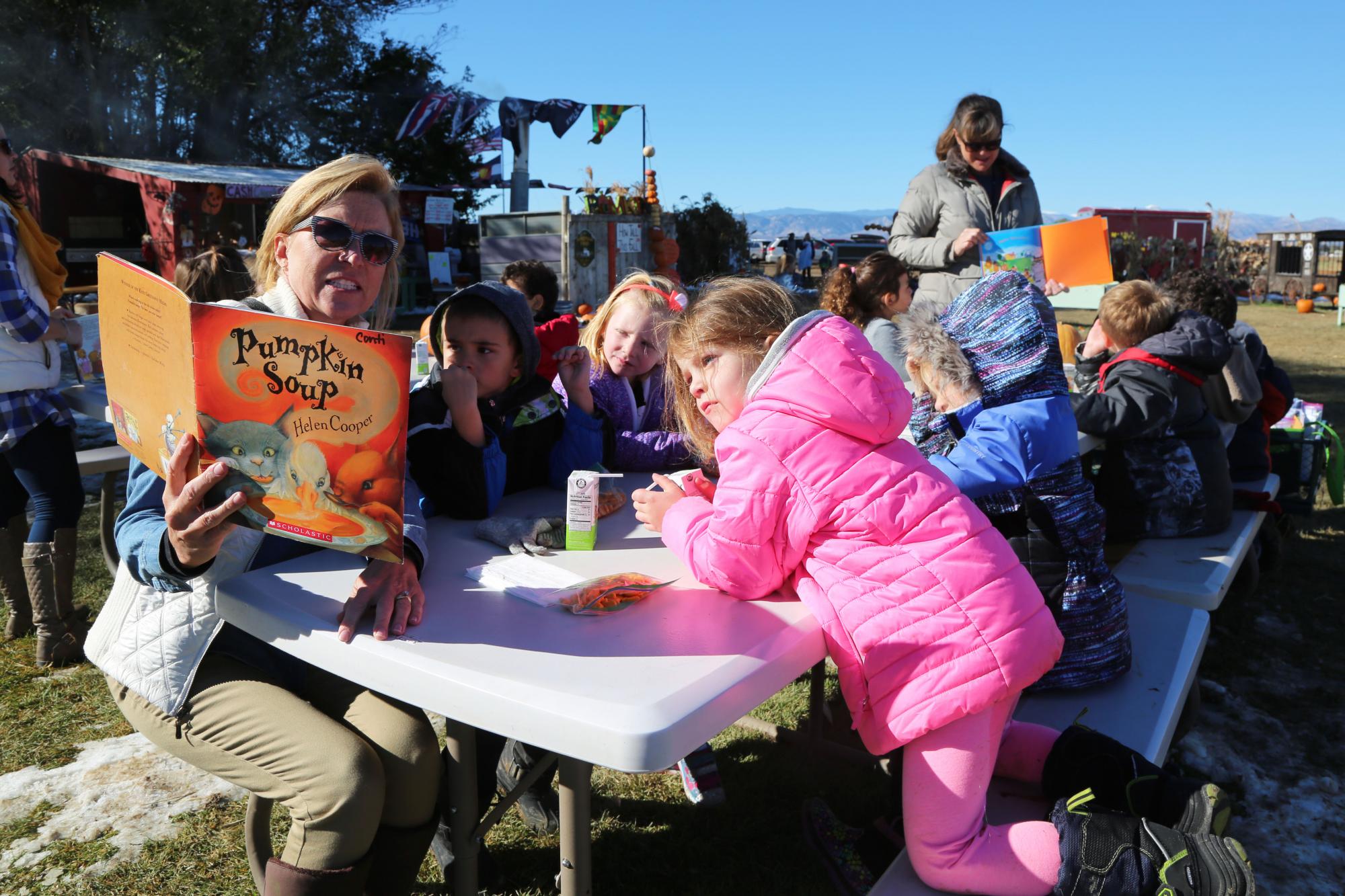 When kindergartener Fynn Miller ran through the squishy mud at Bartels Farm's pumpkin patch, he knew exactly what to look for.
"My perfect pumpkin is the size of my head and smooth," he said, before skipping through the rows of squash plants, squeezing each pumpkin he passed before he found the one he had in mind.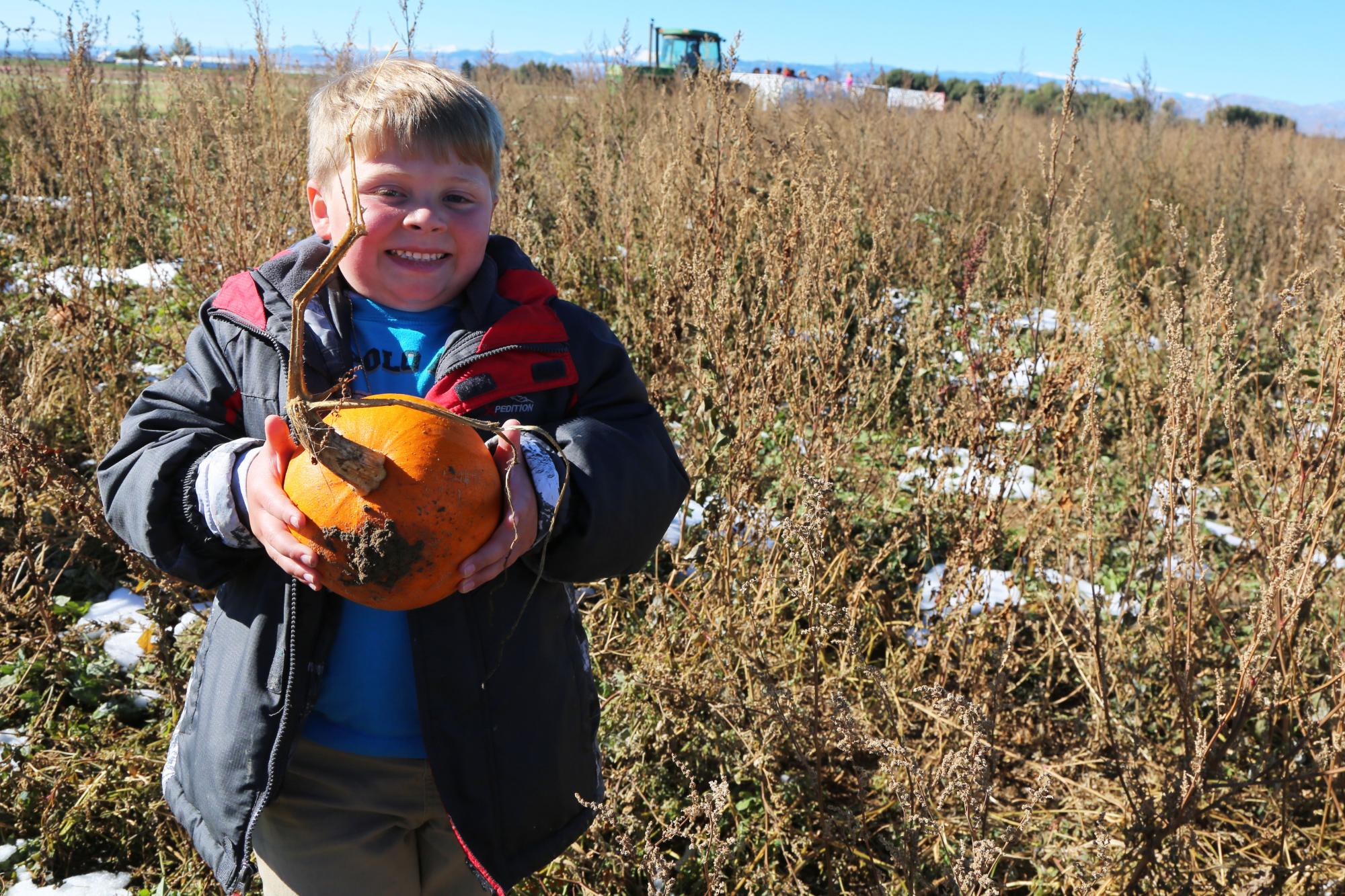 Fynn and other kindergarteners from Kruse Elementary School recently spent the morning at Bartels Farm, where they got to learn where food comes from and have a great time with their friends. 
Students picked pumpkins, went on a hayride, and met farm animals, including a very cute baby donkey, who was an instant crowd favorite. They even explored a corn maze.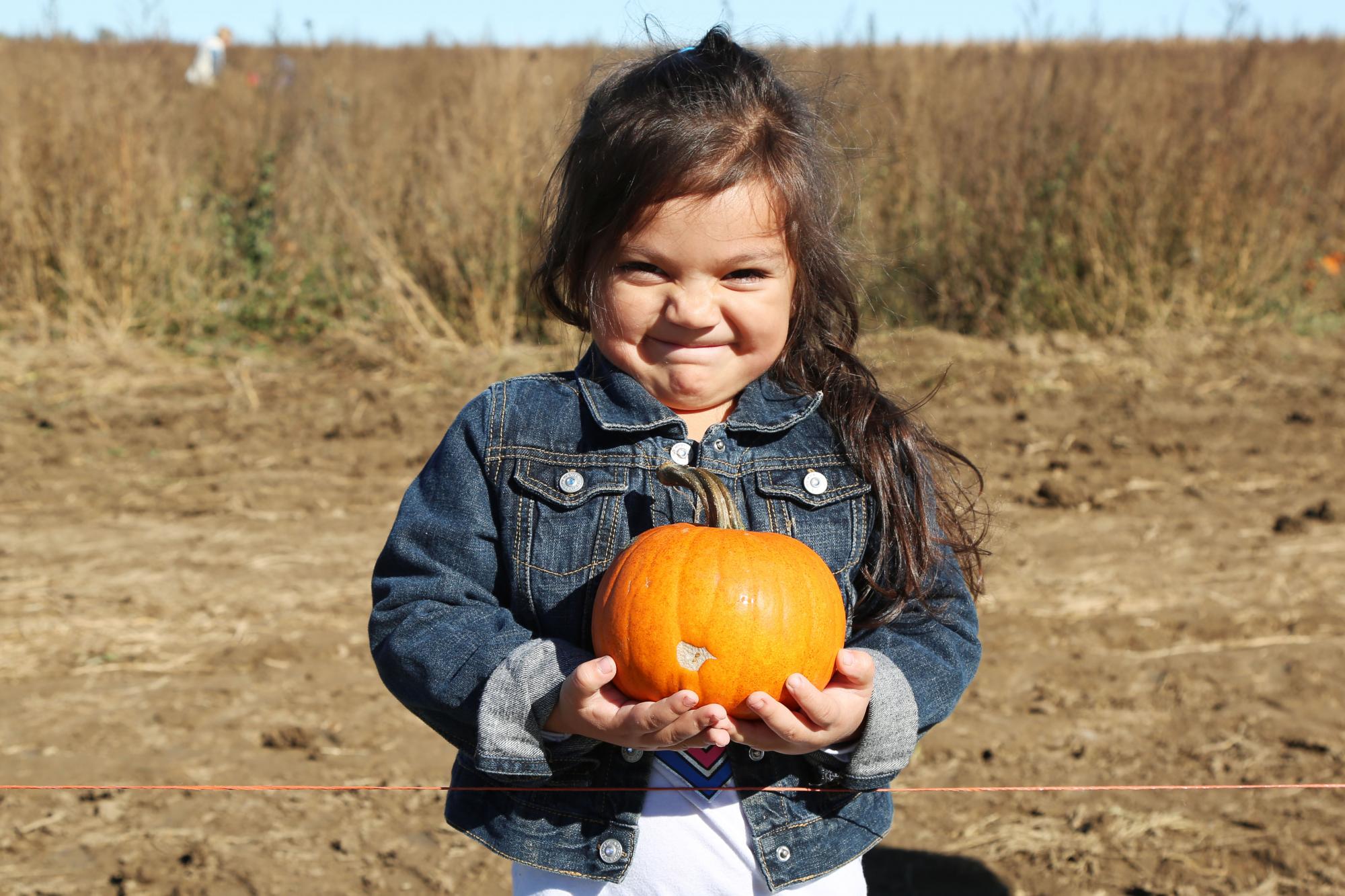 As they walked into the pumpkin patch, students learned what pumpkins look like when they're still on the vine – some of them even noticed how prickly and thick the stems were. Other students mostly enjoyed being outside and exploring the farm on a beautiful day. 
"My favorite part was the hay ride," kindergartener Eva Joyce said. "We were looking at pumpkins, and it was kind of bumpy!"