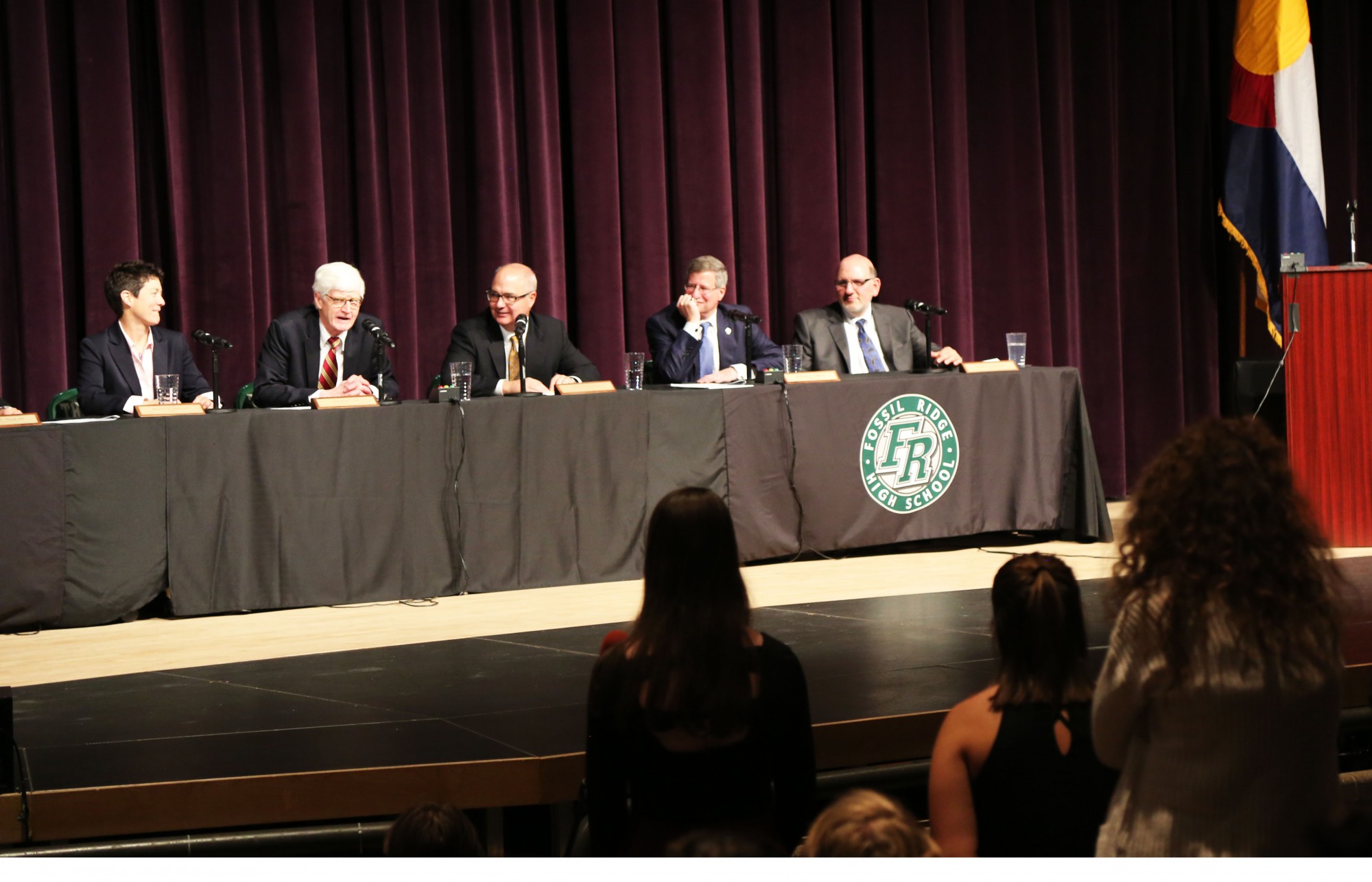 Fossil Ridge High School students didn't throw any softballs when they stood in front of Colorado's Supreme Court Justices and peppered them with questions.
"Do you ever worry about the fact your decisions set precedent that extends far beyond that one court case?"
"How do you decide what cases are important enough to take?"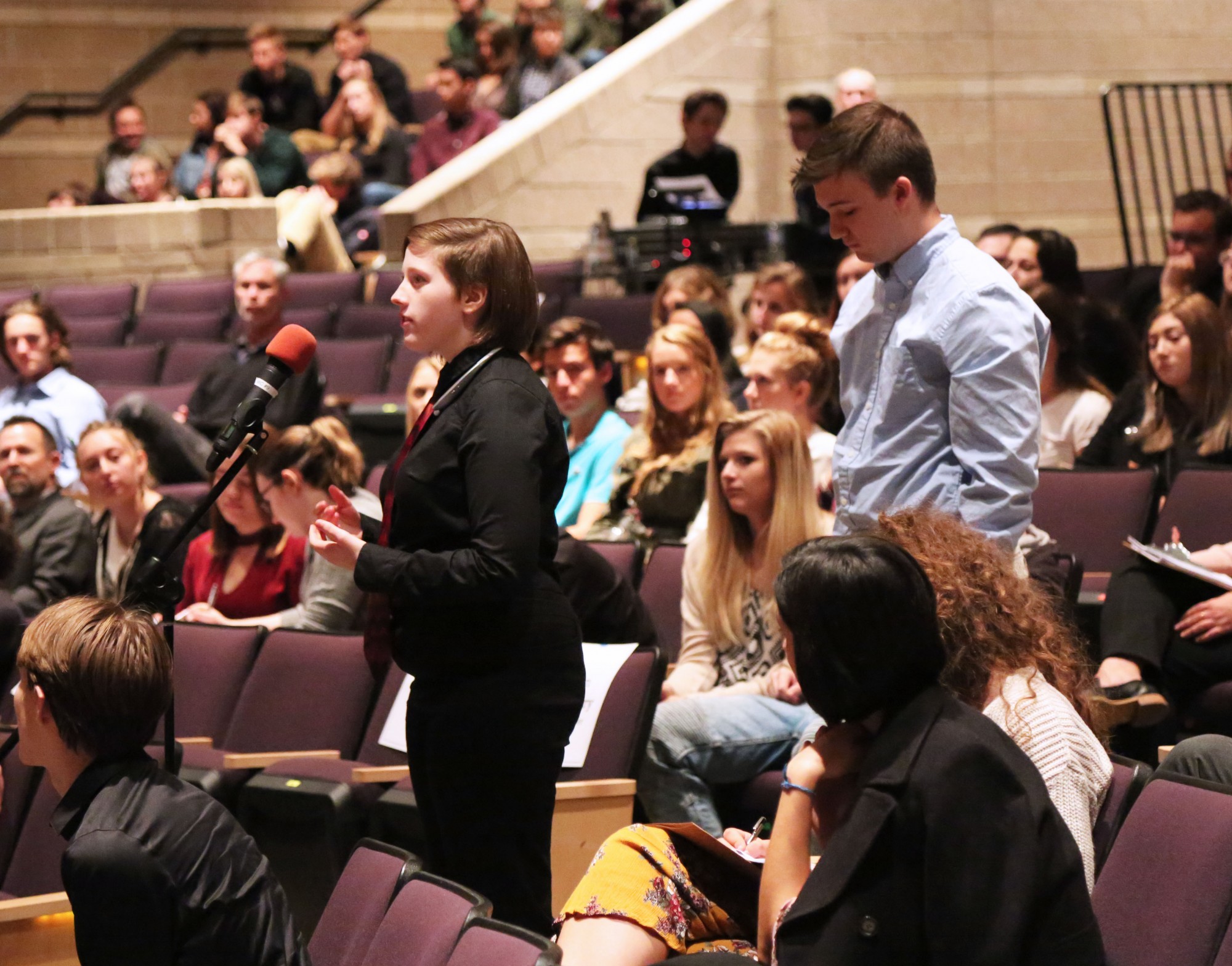 The justices took their time answering questions, providing thoughtful responses that helped students gain a better grasp of the how the state's highest court operates. The event was part of the Colorado Judicial Branch's Courts in the Community program, designed to give high school students insights into how disputes are resolved in a democratic society. 
In front of an assembly of students, the court heard oral arguments in two real cases and then took questions from the students who wanted to learn more about the inner workings of the Colorado State Supreme Court. 
"It was interesting to see how different this was as opposed to TV," Junior Jason Brockway said. 
Jason especially enjoyed that students got the chance to ask the justices questions and gain insight into how they handle cases.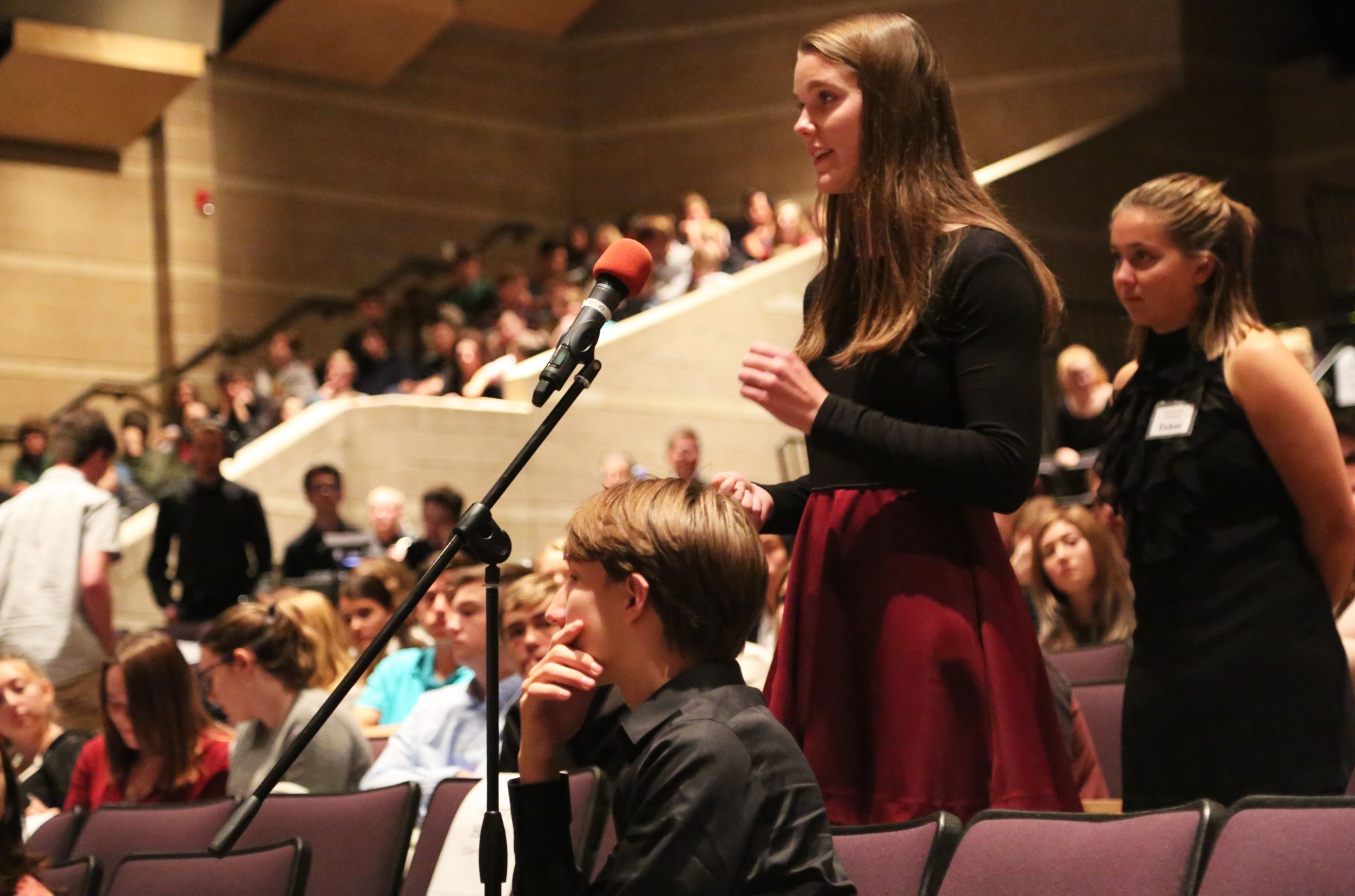 Senior Bharghavi Cowlagi, who is considering pursuing a law career, enjoyed watching attorneys in action. As she sat in the auditorium, she carefully watched the attorneys make their arguments, assessing their tactics along the way.
"I loved seeing what strategies the apelet attorneys used when trying to best defend their clients," she said.