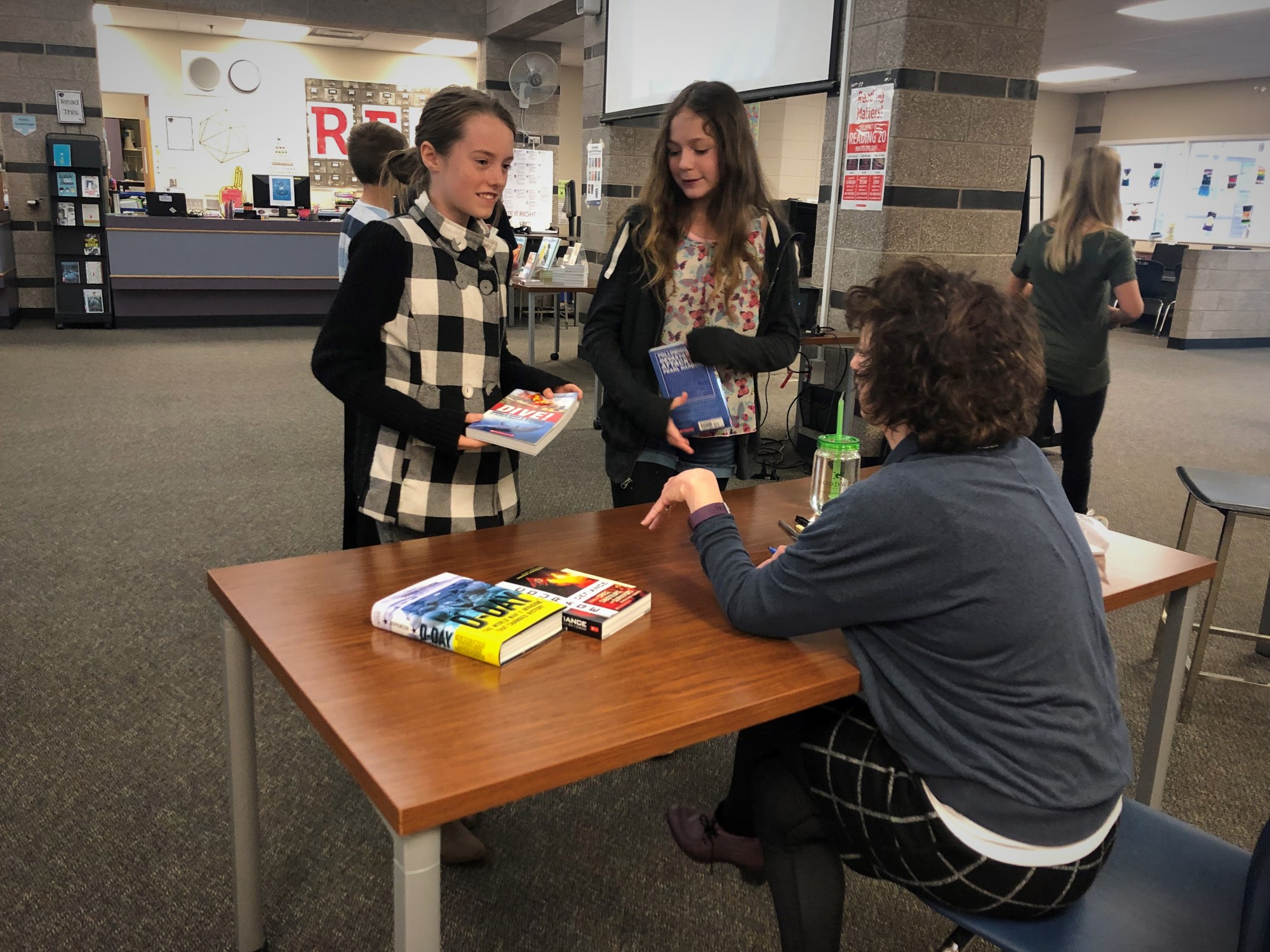 Sixth grader Ivan Austin suspects he might have a creative future ahead of him.
"When I was little, I wrote a book about a monster" he said. "I was inspired by other authors, but I might be a writer."
So when historical fiction and nonfiction author Deborah Hopkinson visited his English class at Webber Middle School, he paid close attention. 
"There's a lot more to writing than coming up with ideas," he explained after Hopkinson's presentation. "It takes research and time and a lot of trial and error."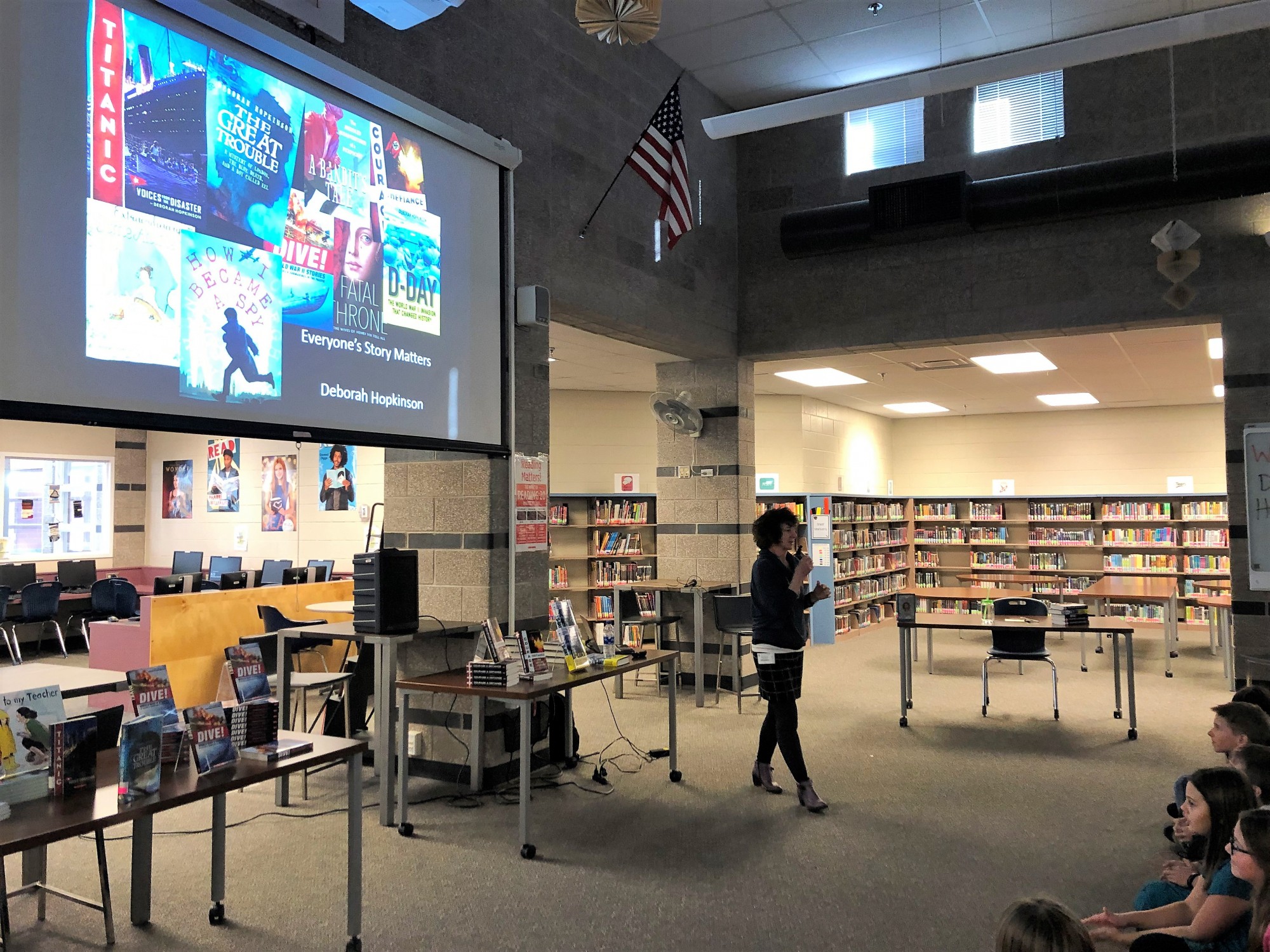 During her presentation, Hopkinson told the students about her writing process, and how she persevered even when she received rejection letters from publishers. She showed them pictures of her desk covered in the materials she used to research WWII before writing about it.
"She showed them the nitty-gritty of how she writes," Webber Middle School teacher Skye Marsh said. "I loved that the kids got a history lesson at the same time." 
Sixth grader Becca Leetham said she likes learning and reading about  history, but what she enjoyed the most was learning about how Hopkinson realized her dream of being a published author.
"You shouldn't wait for things to happen for you," Becca said. "You should make something happen."