Rylee Shimek felt a little shy when her fourth-grade class first started writing a song together.
After all, it can be a little intimidating to stand up in front of the whole class and share your ideas for melodies and song lyrics. But as she and her peers started raising their hands – timidly at first – and making suggestions, the class started gaining steam. 
Soon, the whole room was abuzz.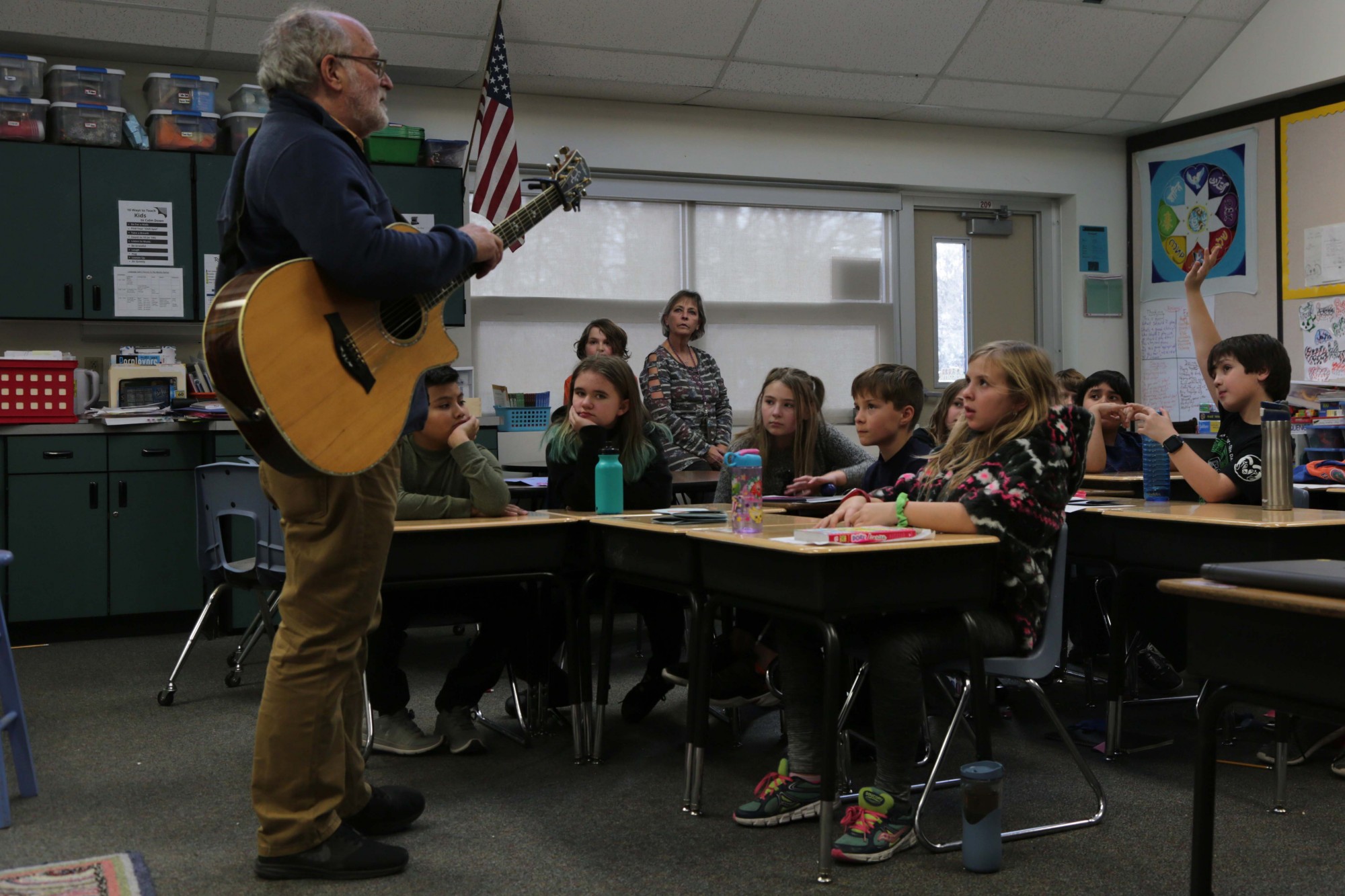 "It turned into this cool, bluesy song, even though most people thought it was going to be a slow song when we first started writing it," Rylee said during one of the songwriting sessions. "We're still working on the end. It's hard to find that last line."
Rylee's class – along with six other Laurel Elementary School classes – was working on a project to write an original song to perform in front of the whole school at an assembly and then again for parents in the evening. Some classes wrote lyrics about topics like Benjamin Franklin or the weather while other students explored more conceptual ideas like the meaning of time and friendship.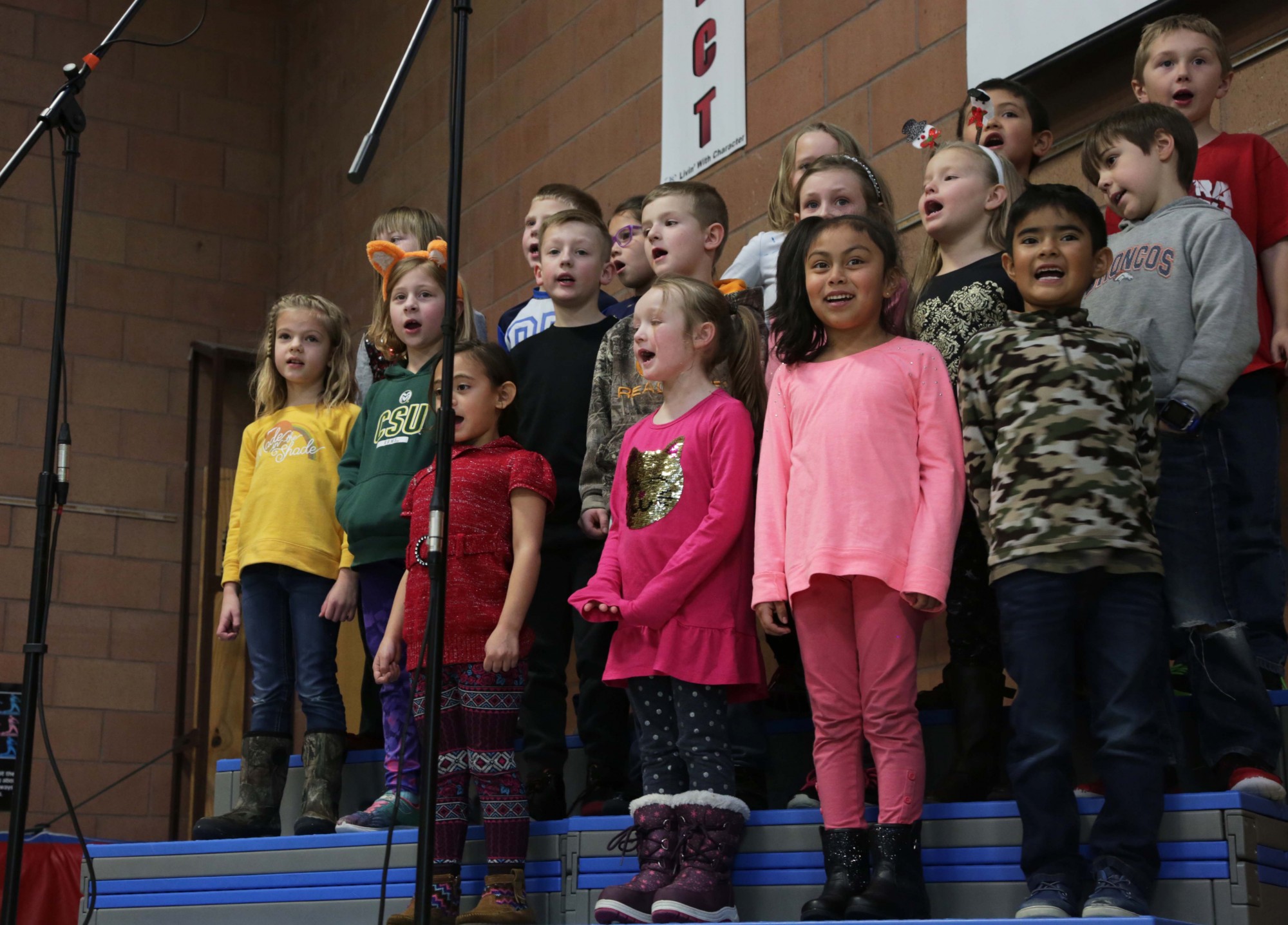 The project was led by Kid Pan Alley, a national group that travels the country to inspire and empower students to create their own music. The group came to Laurel with support from the Bohemian Foundation. 
"I hope this helps the students learn how to value each other's ideas, and recognize the values of ideas, even if they're not chosen for the final product," Laurel music teacher Molly Kelly said. "I want to show them that music isn't that scary. You can do it."