Poudre School District's four-year graduation rate increased to 84 percent in 2018, bringing it 3.3 percent above the statewide rate of 80.7 percent.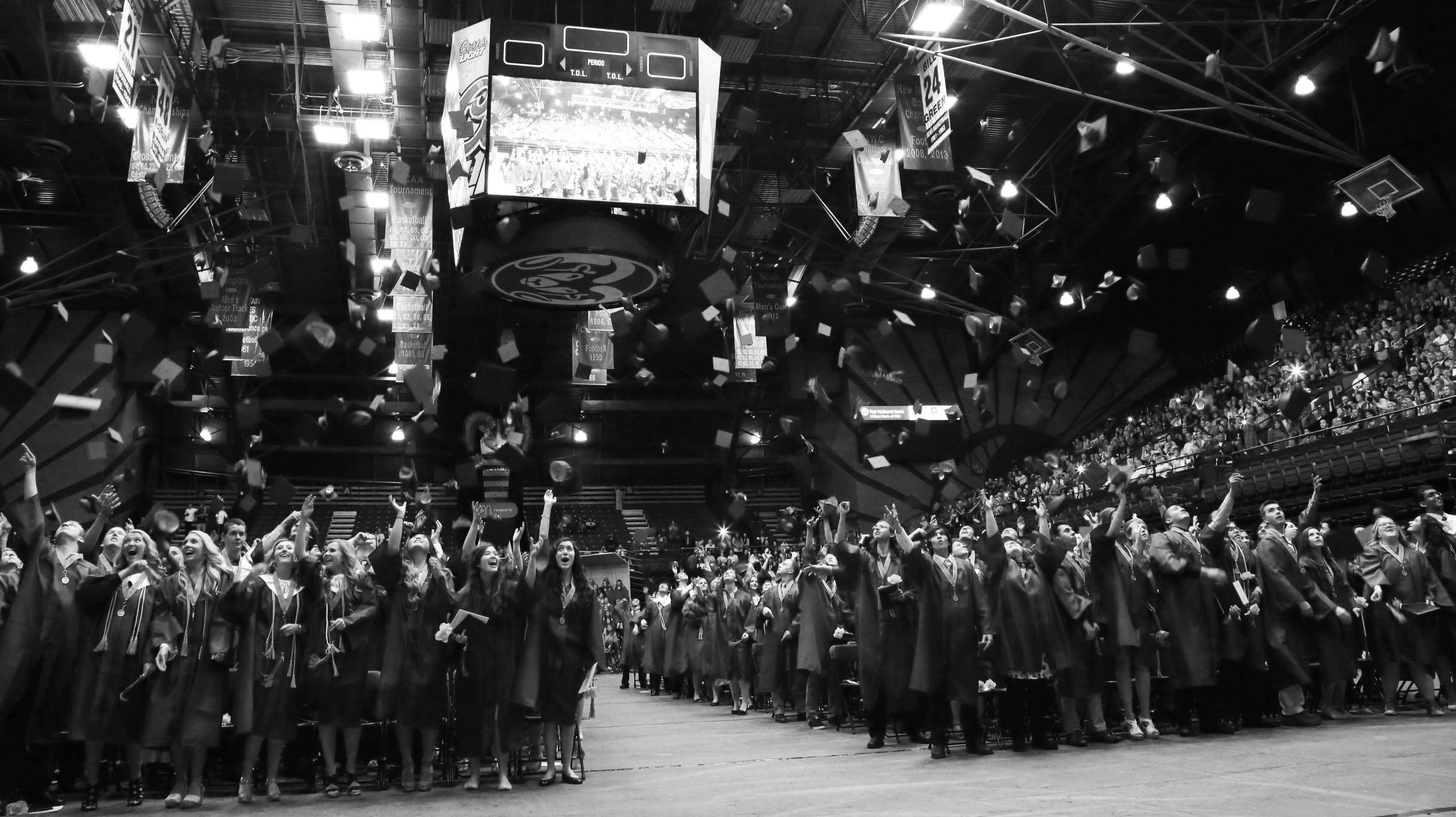 PSD has exceeded the statewide average for four-year graduation rates in all but one year since 2010, when the state changed how the rate was reported. At Tuesday night's Board of Education meeting, Assistant Superintendent of Secondary Schools Scott Nielsen presented the new graduation rates.
All four of PSD's comprehensive high schools and all four of its smaller high schools saw increases in four-year graduation rates. PSD saw large improvements in the four-year graduation rate at multiple schools. Additionally, for the first time in several years, PSD's dropout rate was just 1 percent, compared to the state rate of 2.2 percent.
"I appreciate, and I know our principals do, too, the work that our teachers are doing to connect with students and to try to increase the number of students who walk across the stage (at graduation)," Nielsen said at the meeting. "I think it's critically important to recognize the work that's going on at the student-teacher level because that's really where the magic happens."
The four-year graduation rate includes 2018 seniors who fulfilled PSD's graduation requirements within four years but remain enrolled in high school to participate in the Ascent program, which allows them to take college classes at Front Range Community College or AIMS Community College tuition free. Students in the Ascent program take only college courses.
This inclusion of Ascent students in four-year graduation totals marks a departure from how the state calculated graduation rates in the past, following the implementation of new legislation that allowed schools to count these students in four-year graduation totals. PSD's four-year graduation rate does not include 2018 seniors who remain enrolled in other specialized programs including:
Opportunities Unlimited – a specialized program housed at Poudre High School with flexible hours, college courses and some online classes
Cooper Home/Community Connections – transition programs for students with special needs up to age 21 that helps with life skills
Students enrolled in those programs continue to show up in five-, six- and seven-year graduation rates, depending on their circumstances.
During his presentation to the Directors, Nielsen identified several areas for improvement that District staff would focus on in the coming years.
Nielsen said District staff would explore ways to help reduce the gap in graduation rates for students on IEPs and their peers. Data show that PSD students with individualized education programs, commonly referred to as IEPs, have a lower four-year graduation rate when compared to their peers who do not have IEPs. IEPs are for students who receive special education services under the Individuals with Disabilities Act.
The District will also continue to monitor and work on graduation rates for English Language Learners, for whom PSD data show a lower four-year graduation rate than their peers.
"We'll continue, systemically, to work on what we're doing in the classroom, engaging students in active learning (and) trying to bring on opportunities for students to actively engage in real-life work," Nielsen said. "Active, hands-on learning has the biggest impact on students that struggle the most in a traditional setting, so we'll continue that work."
District staff will continue reviewing and refining its Students Connections survey, which helps school staff better understand what students are experiencing, and identify and support any students who are worried they won't graduate on time, Nielsen said.
"We think it's a positive story with room for improvement," Nielsen said.