When the fifth graders in Ms. Steele's class jogged inside after a chilly recess at Olander Elementary School, they were keyed up. It's hard not to be excited after running around outside with your friends, after all. 
But in mere minutes, these excited 10- and 11-year-olds were focused and ready to learn again, thanks to a simple mindfulness exercise called a "body scan." As soon as they got back to their seats, Ms. Steele guided her students through the body scan, during which they stomped their feet, wiggled their fingers and practiced taking deep breaths. Even though it only lasted a few minutes, it helped them calm down after recess and take an inventory of how they were feeling head-to-toe before diving back into the day's lesson plan.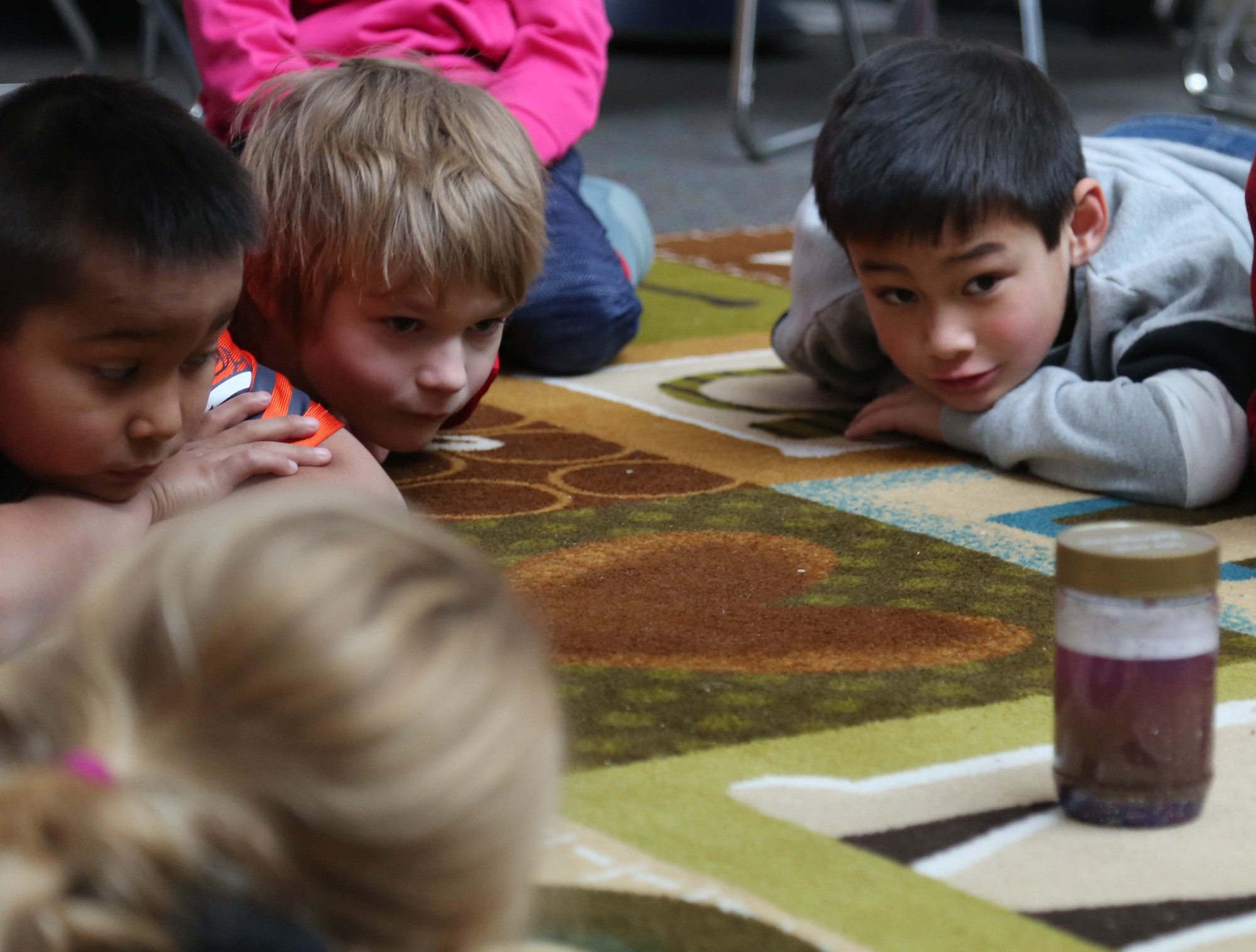 "I like how it makes you feel so calm," fifth grader Keira Gleaton said after the body scan. She said sometimes at home, she remembers mindfulness exercises from school and takes deep breaths to calm down or get focused again.
Some PSD schools, including Olander, have begun introducing mindfulness techniques to students to support their social-emotional learning and help increase their ability to pay attention to and retain their lessons in class. This year, Olander has taken that push to the next level, implementing a school-wide mindfulness curriculum. That means every class gets a weekly mindfulness lesson, which range in topic from calming techniques to empathy, and even neuroscience. 
"We teach reading, we teach writing, but we also need to teach social skills," Olander Counselor Heidi Thompson said. "Empathy, kindness, self-regulation and friendship skills can be learned. We can't assume kids come to school knowing those things."
Research has found that empathy is a strong indicator of success later in life. In the classroom, practicing mindfulness can help students be mentally present during lessons and learn to resolve conflicts with each other.
Each Olander classroom has a "Calming Corner," filled with simple tools that can help students with these techniques. During a recent mindfulness lesson, first grade teacher Ms. Tomlinson introduced her students to one of these tools.
On that particular day, she held up a jar full of purple water and glitter. To demonstrate what a "busy mind" looks like, Ms. Tomlinson shook the jar up, representing scattered thoughts and unfocused energy. While they waited for the glitter to settle back to the bottom of the jar, she asked her students what kinds of things make them feel that way.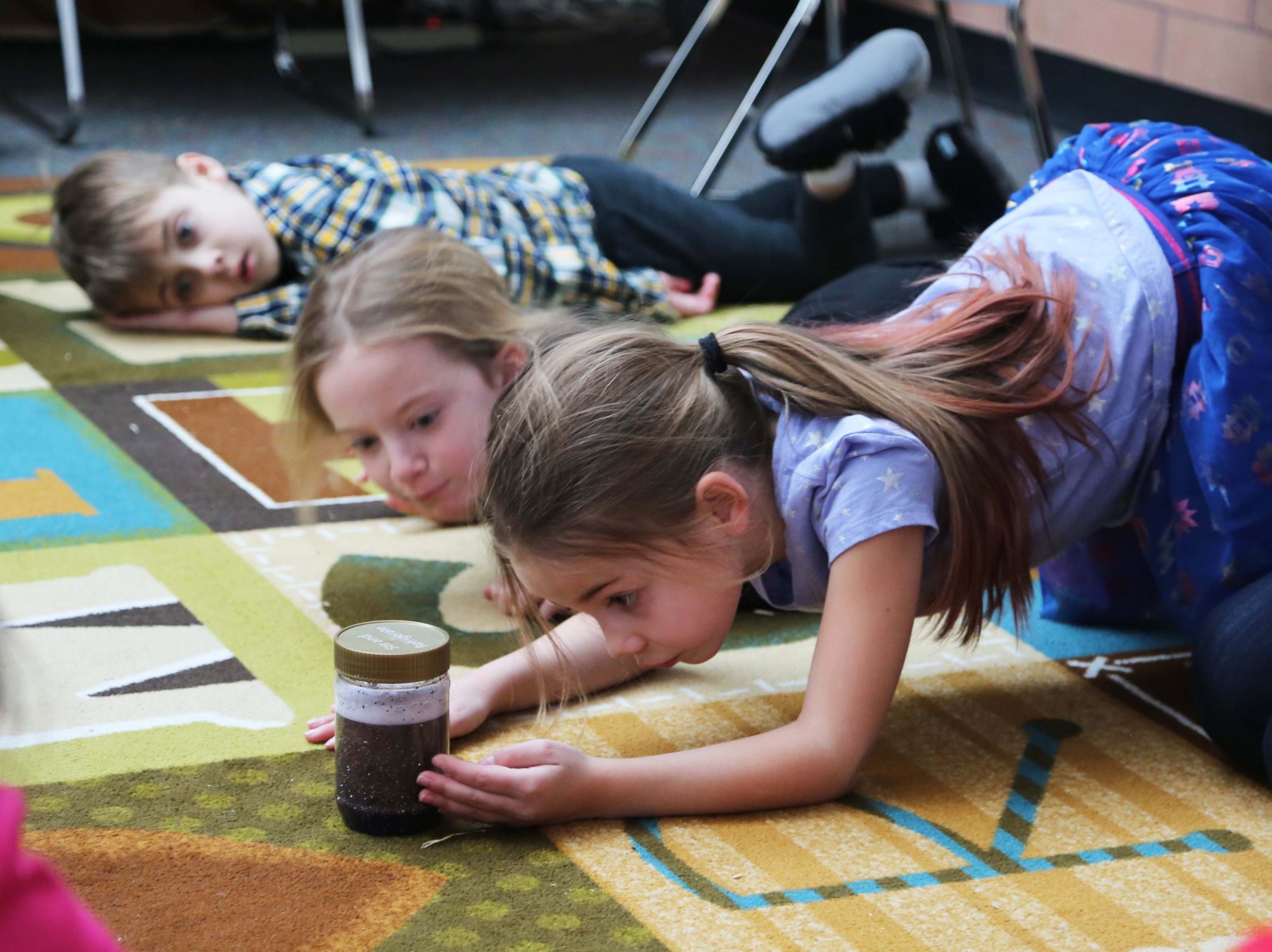 "Sometimes when I'm mad at my sister," one of them said. 
"Or when I have negative thoughts," added another student. 
Then, the students practiced taking deep breaths and watched the swirling contents of the jar settle back down. Something Ms. Tomlinson reminded them that they could do anytime they needed a moment to gather their thoughts. 
"This stuff is tangible," Thompson said. "It's really accessible. Kids learn that we can't solve problems or focus and learn when we're upset."