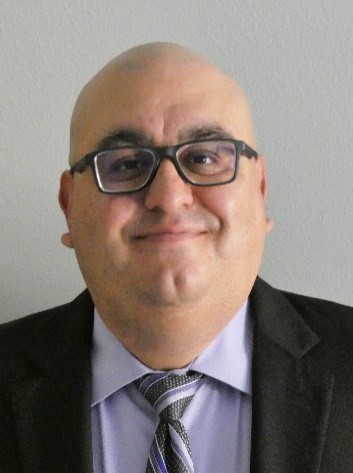 Poudre School District is pleased to announce that Ruben Chacón has been named the new director of Student Services. 
Chacón comes to PSD from Adams County School District 14 in Commerce City, where he has served as the director of Student Intervention Services since 2012. He's excited to work with others to continue PSD's long history of connecting students with needed resources to help them grow, not just academically but also socially and emotionally. 
"It's an opportunity to meet student needs that aren't sometimes met," said Chacón, who believes there are numerous things – including through electronic media – that students encounter today that adults did not. 
PSD's Student Services programs are in place to benefit students' physical and mental health. These programs range from mental health and school counseling to health services. The Student Services director also serves as the District's Title IX, ADA, and Service Animal compliance officers.
While working as the Adams County School District director of Student Intervention Services, Chacón said he was fortunate to work with a strong, student-centered team that built up the community and its students. In that role, he partnered with Alternatives for Youth to implement i-Wise and i-Thrive programming as student alternatives to suspension and drug intervention; and lead the district's truancy department and Hope Center Food and Clothing Bank, among other experience.  
He also served for six years as the assistant principal of Prairie View High School in Brighton's School District 27J. Part of his work included implementing a framework at the school to help all students develop and learn social, emotional and behavioral competence that supports their academic engagement. 
"Mr. Chacón emerged as our top choice out of a group of especially strong candidates," Assistant Superintendent of Elementary Schools Todd Lambert said. "He brings to PSD a wealth of successful experience in serving all students and their families. We are looking forward to him joining our team."
Raised in the Greeley area, Chacón said he still feels a strong connection to this region. He looks back fondly on memories of fishing at Wellington Lake, camping in Red Feather Lakes, and stopping for cinnamon rolls at Vern's Restaurant in Laporte. "I feel as though this is a community I am a part of," he said.
A first-generation student, Chacón earned his bachelor's degree from Colorado State University, where his son is now attending. He went on to earn a master's degree in Arts, Curriculum and Instruction from the University of Colorado, and completed the University of Denver's principal licensure program.
Following Darcie Votipka's retirement after a long career in PSD, Chacón will transition into the position.