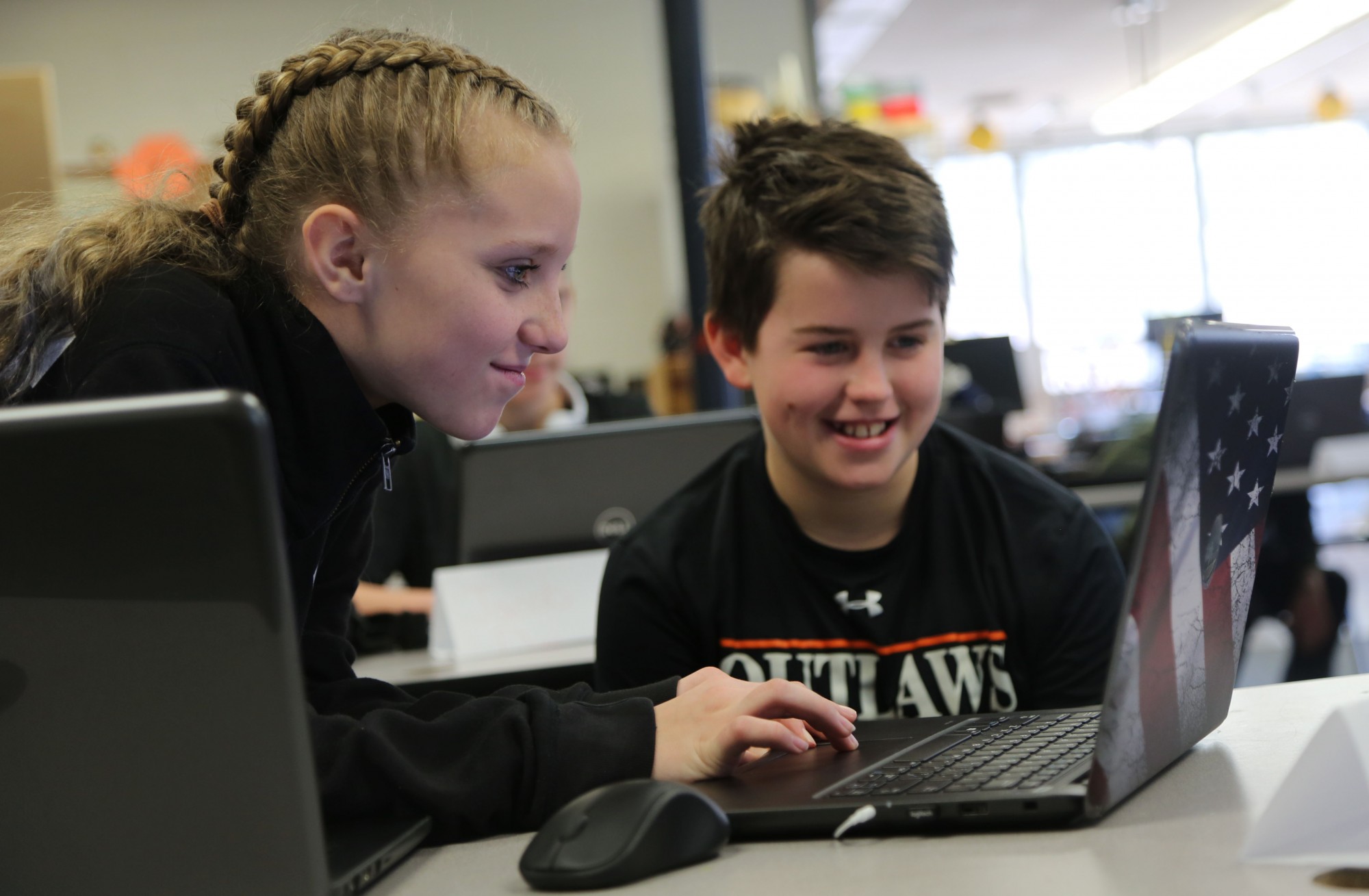 Sixth grader Brooklyn Drogsvold clicked away intently on her computer, the image of a sea turtle changing colors on the laptop screen in front of her. 
"We're making an animation to tell people about ocean pollution," explained sixth grader Jackson Wind, who was working with Brooklyn on the project. 
In classrooms across Lesher Middle School, other students were working on similar projects: Programming educational games, smartphone apps and animations as part the school's Code-a-Thon, an all-day event focused on teaching students about computer programming. About 100 volunteers from OtterBox offered their assistance as students worked on their projects. Students could direct their own project and decide what they wanted to work on so long as it fell under the broad umbrella of sustainability.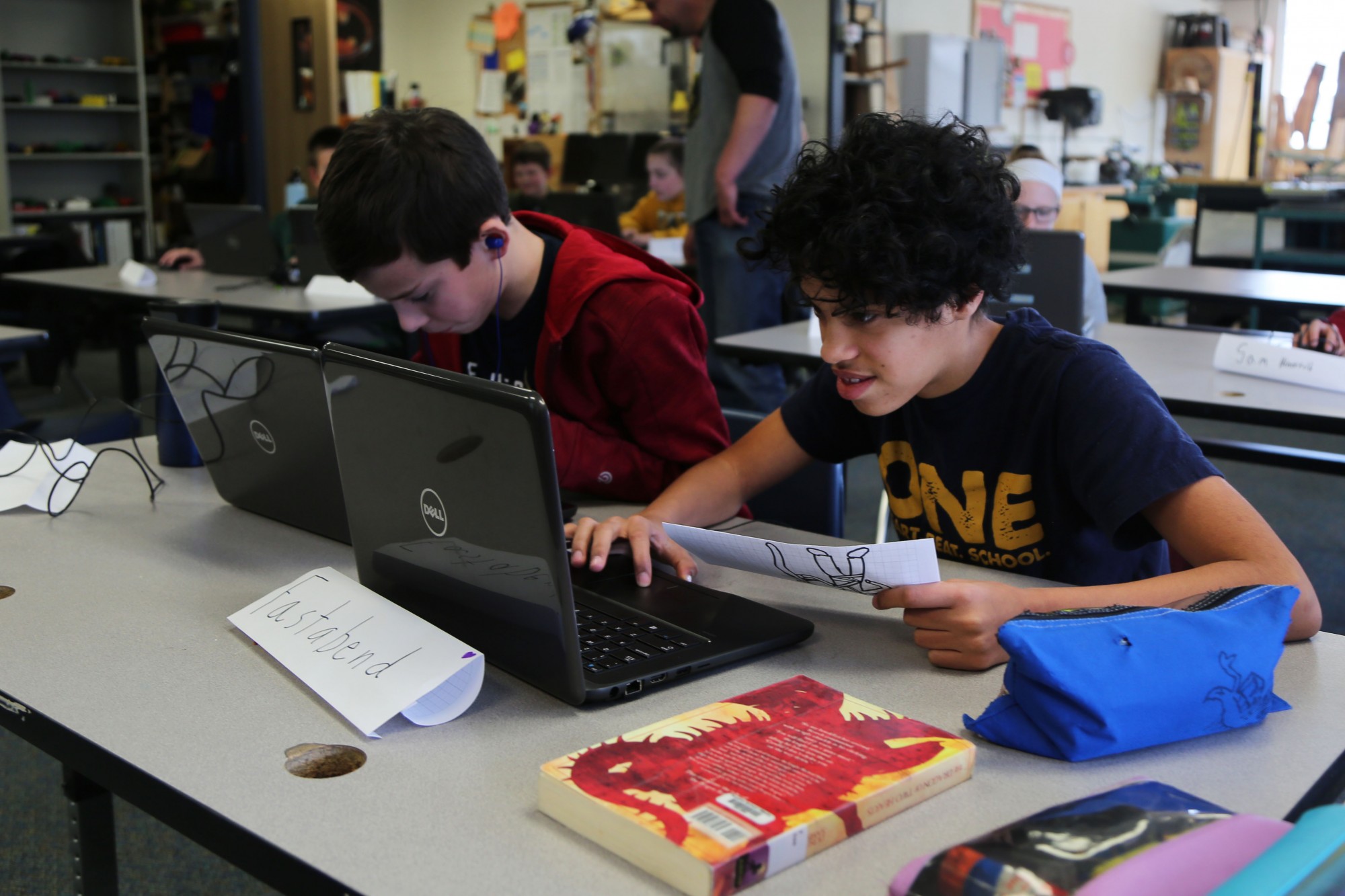 Lesher teacher Becky Knips, who spearheaded the event, said that focusing the projects around a positive cause helped kids get excited, even if they hadn't ever coded before.
"Framing it in a sustainability light helps them really put that passion to work," she said.
Beyond developing specific technical skills, the projects helped students work through problems and practice collaborating with one another. Some students who didn't have much coding experience before the Code-a-Thon wanted to learn more.
 "I think it's cool that there are so many different coding languages," Brooklyn said. "You can do so much with it."