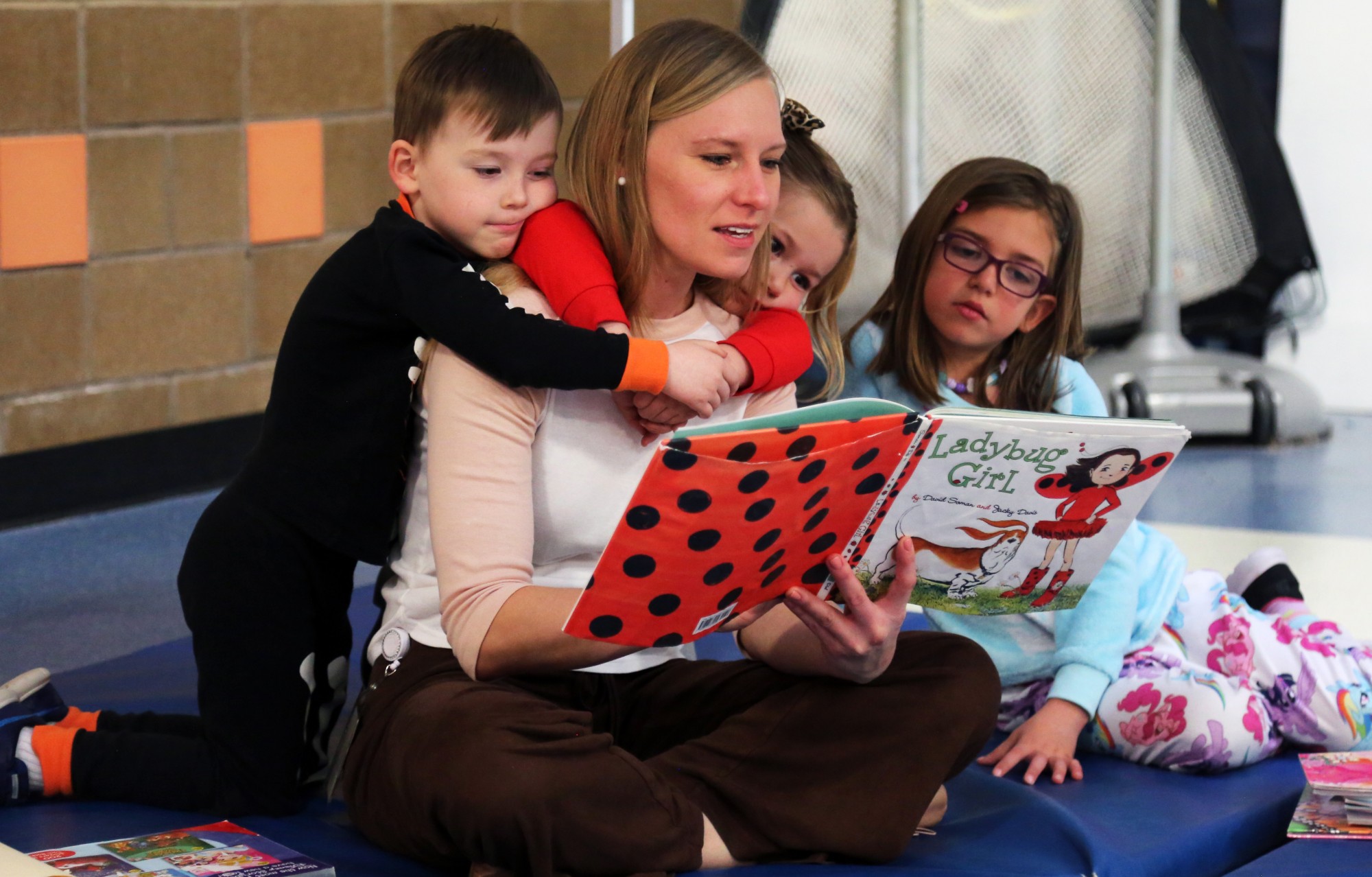 Kindergarteners at Linton Elementary School excitedly ran between tents that had been set up inside their school's gym, rummaging through tall stacks of colorful books that had been sorted by topic (such as fairy tales and animals).
The students were delighted to pick what they wanted to read during the school's all-day Read-A-Thon. Oh, and they got to come to school in their pajamas. 
The festivities were part of the school's celebrations for Read Across America Day, a holiday honoring beloved children's author Dr. Seuss. Schools across PSD celebrated Read Across America Day with fun costumes, library displays and reading activities. The special day is designed to encourage students to become lifelong readers.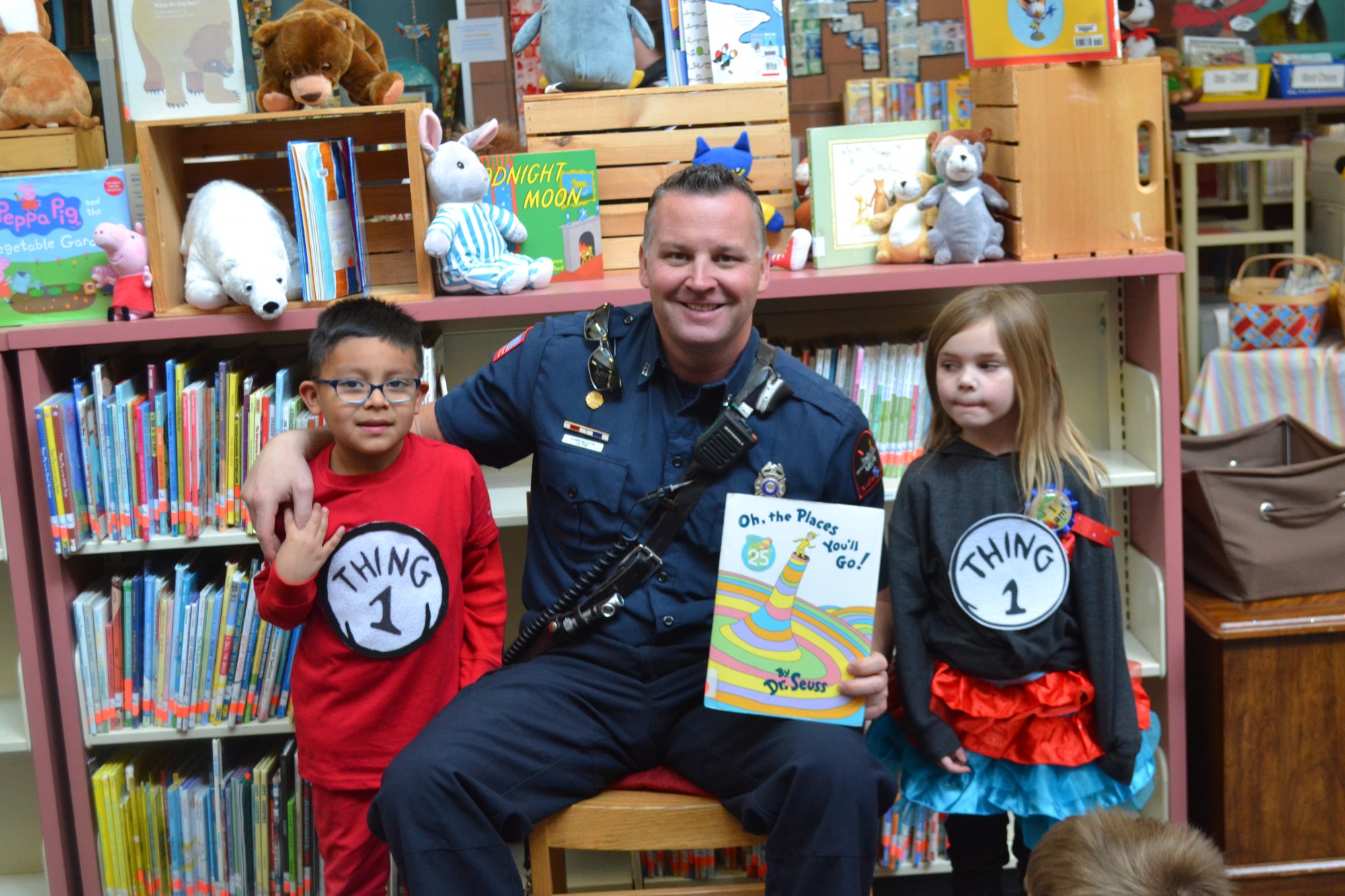 At Linton, students spent their day reading books by themselves and being read to by enthusiastic guests, including a Poudre Fire Authority fire fighter and Fort Collins Mayor Wade Troxell.
In the gym, where students got to read under the indoor tents, kindergartener Nevaeh Spar picked out a book about Ariel, the mermaid – she said she loves to read about princesses. Her favorite book is about Elsa, the famed protagonist from Frozen. 
"Sometimes I read all by myself because I can," she said. 
Nearby, kindergartener Reid Foster had settled in with a book about Winnie the Pooh. Reid says he likes to read when he's at home, and that he and his parents spend time reading together.