Adelina Massa and Katelyn Nessenthaler might only be in fourth grade, but they are already changing the world. 
The two students recently spearheaded a fundraising campaign at their school to support Homeward Alliance, a Colorado-based organization that serves people and families facing homelessness. The girls encouraged students across the school to make donations, and in less than five weeks, they raised more than $1,200 – enough money, it turns out, to cover a rental deposit for someone experiencing a housing crisis.
"I'm really proud that we actually raised that much because that's a lot of money," Katelyn said. "We didn't think we would."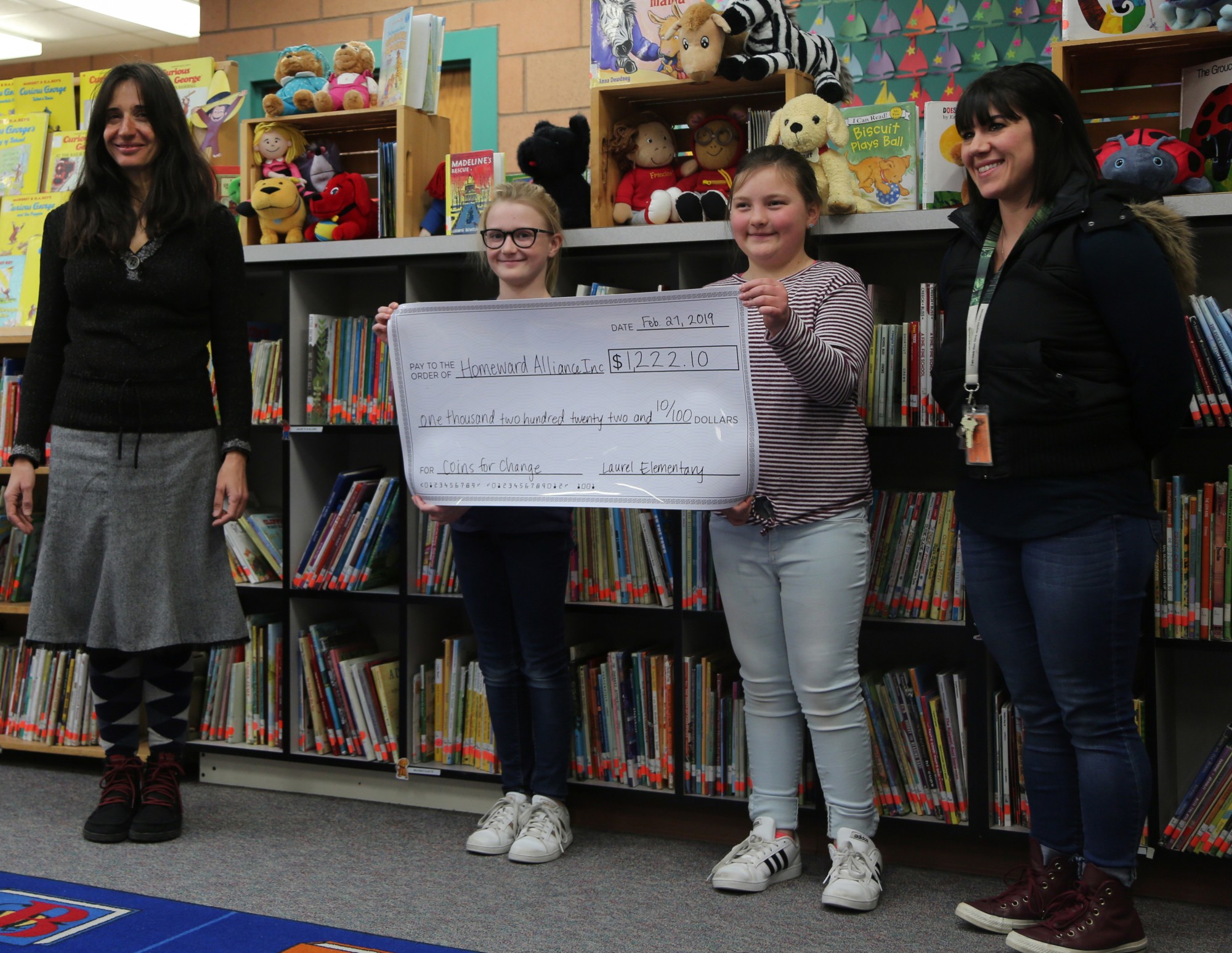 Katelyn said she was inspired to help people experiencing homelessness when she went on a trip to California over the summer. 
"I saw more than ten people on every block who had nothing but a blanket as thin as my fingernails," she said. 
Adelina found her inspiration a little closer to home. She takes art classes near the Fort Collins Rescue Mission. 
"Just seeing how many people are waiting outside to get in there means there are a lot of people who don't have anywhere to live," she said. "It made me want to help."