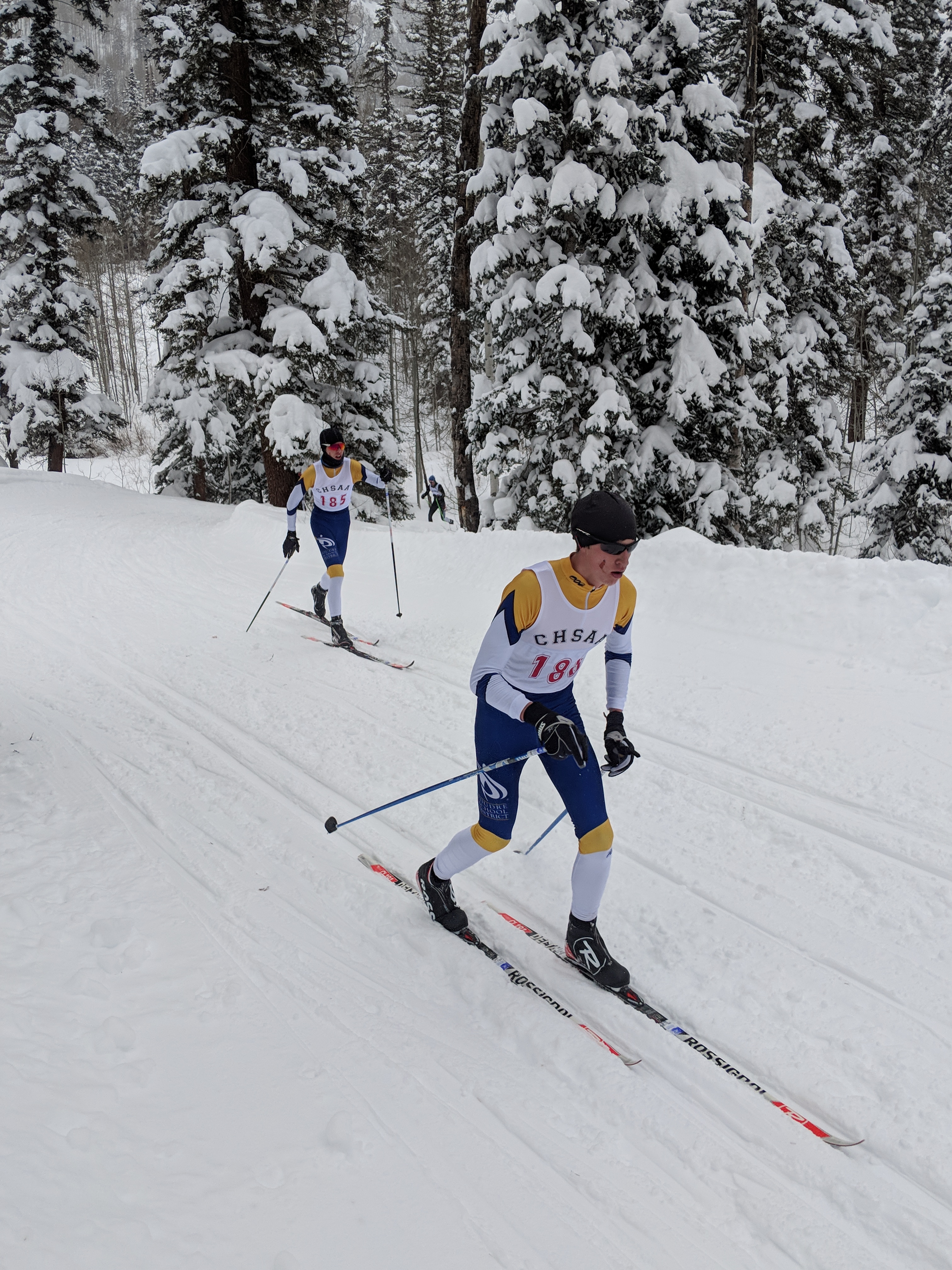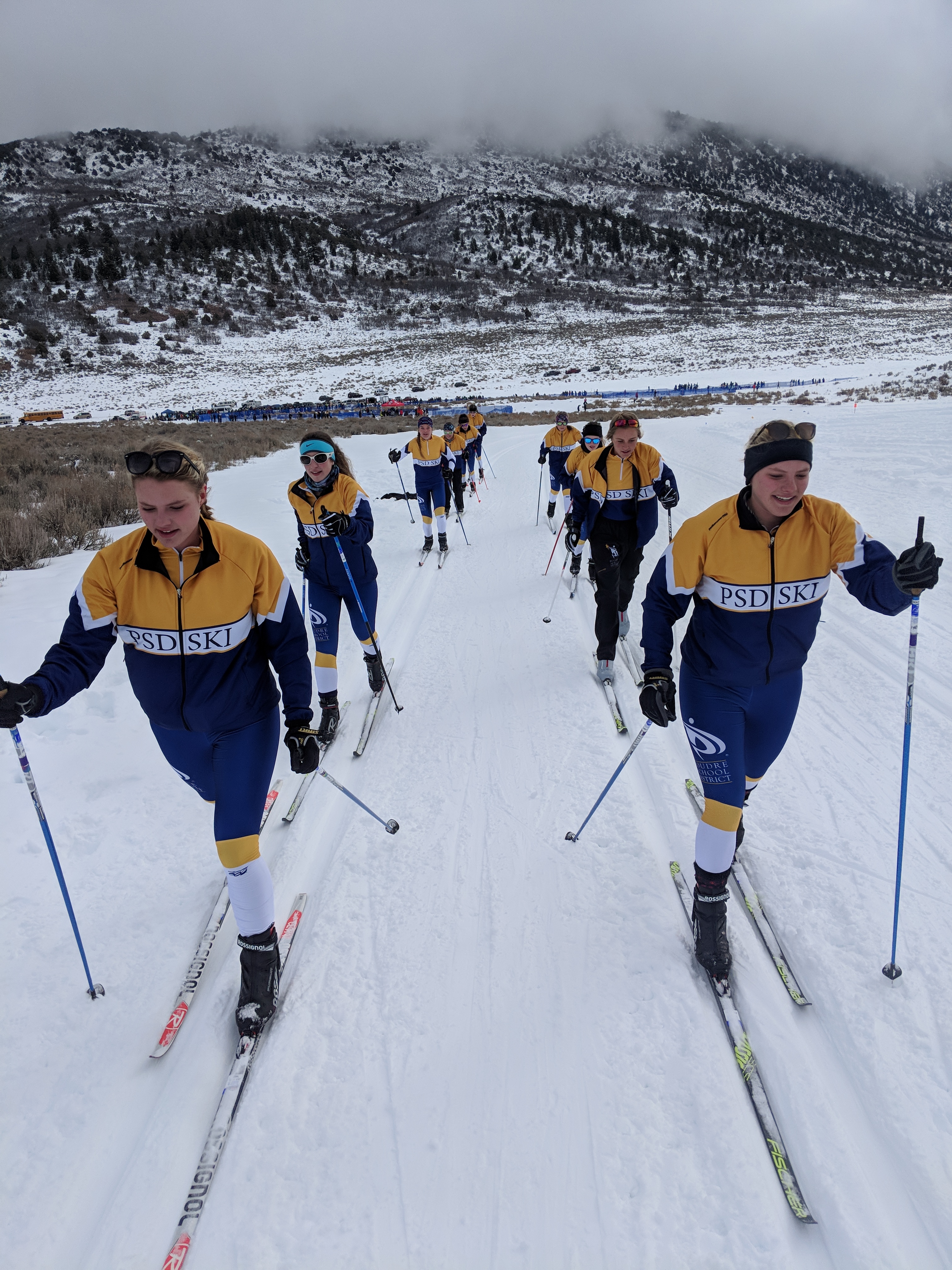 By the time they got to practice on real snow for the first time, PSD's newly minted Nordic Ski Team had already been training (sans skis) for months. 
The high schoolers had just days before the race season started, and most of them had never been cross-country skiing before. Some of them had never been skiing, period.
That didn't stop these athletes from becoming the only Front Range Nordic Ski Team at the state championship in February. If anything, the lack of snow accumulation served as a motivator for the unlikely ski team. 
"I think the excitement overtook the nerves," Coach Kyle Steitz said. "They didn't want to stand out and be that team from the Front Range."
Steitz, who has been named the Colorado Nordic Ski Coach of the Year, spent the fall and winter months devising creative ways for his team of 38 students to get in shape for ski races, even though measly snow accumulation in Fort Collins meant their opportunities to practice on snow in town were nonexistent. 
Instead, he found ways to keep training fun for the students. Every Sunday evening, he checked the weather report and map out the week's training schedule. He tried to think of inventive ways to keep the intense training schedule exciting for the student athletes. 
That meant things like an ice-skating trip outside of Moby Arena and a Valentine's Day run complete with cookies. He took the team on hikes and taught them how to ski bound through public parks even as bewildered onlookers paused to stare.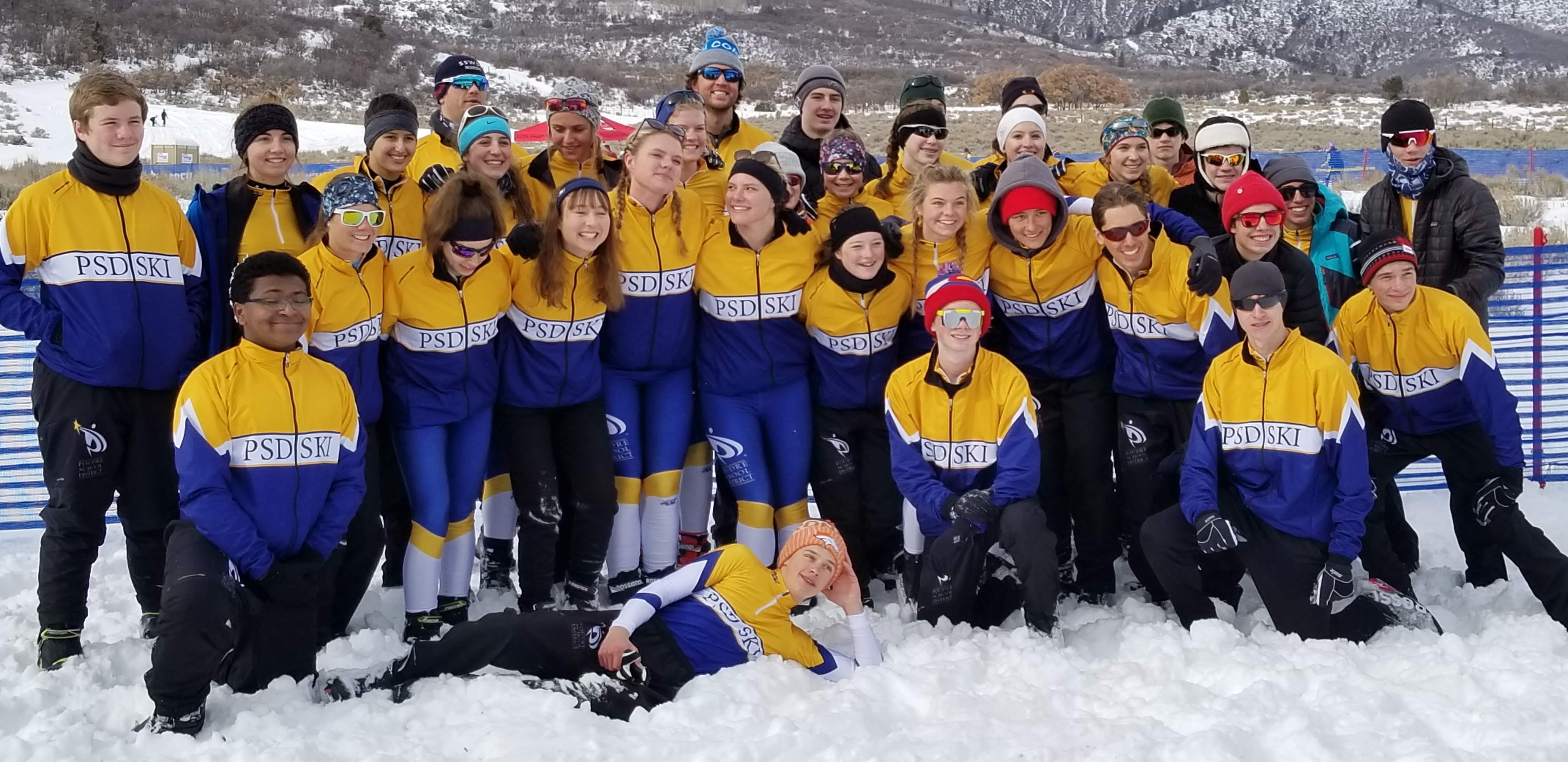 Most of the teams the PSD Nordic Ski Team competed against had easy access to skiable snow right in their own backyards. But students on the PSD team had to make the most of snow when they had it. They arrived to races a day early so they could spend a full day skiing. And when the race was over, they'd stay after and spend the afternoon practicing more. 
When they glide to the finish line, their hard work shows.
"Where we were on day one from having students barely being able to stand up on their skis at Snowy Mountain Range, to sending kids to state in February was pretty remarkable," Steitz said.