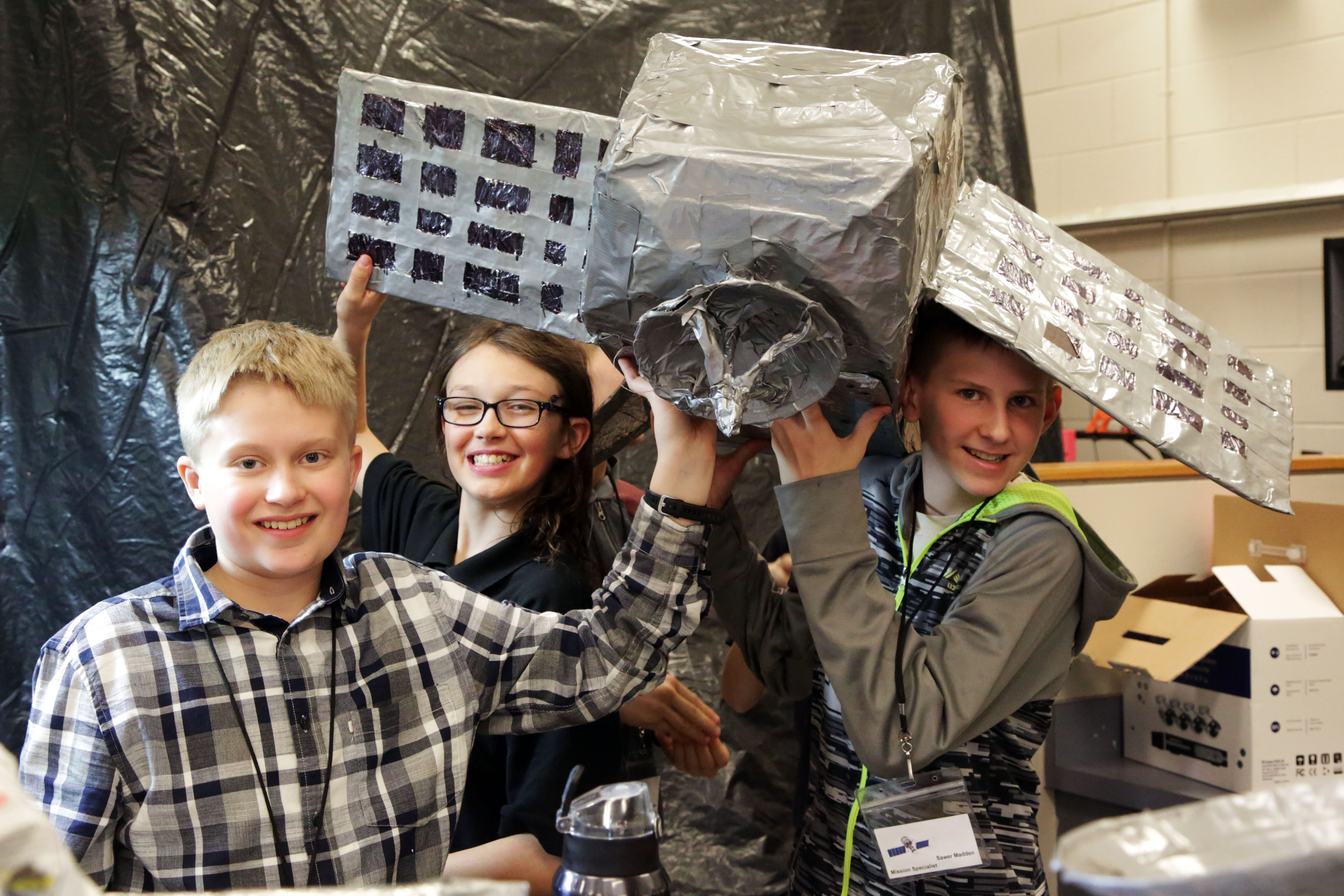 The scene inside the expansive Webber Middle School science classroom could best be described as organized chaos. 
In one corner, students quickly constructed satellites out of cardboard, aluminum foil and duct tape.  Another group of kids wearing headsets huddled around computer screens, urgently communicating with their peers, who were busy manning a replica spacecraft some 50-feet away.
"Every team has objectives to fulfill," eighth grader Peyton Cunning said, one of the organizers of the simulated space mission. She added that these objectives are inspired by the tasks laid out for real-life astronauts and researchers. "Whatever NASA does, we do, basically."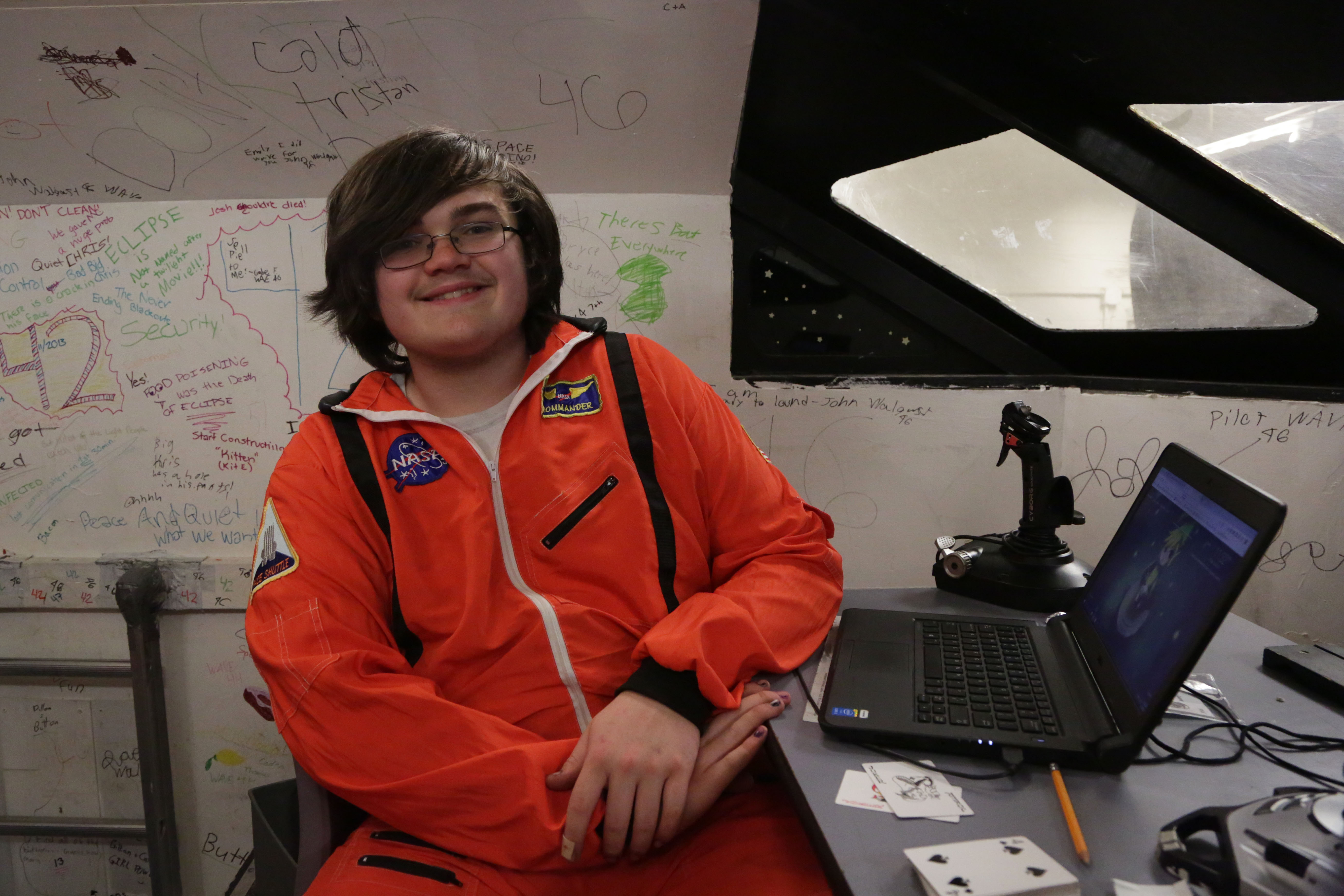 The simulated space mission to Mars was part of Webber's Aerospace Ventures in Education Club, or WAVE. Students in WAVE run two simulated space missions every school year. These missions challenge students to combine skills from geology, engineering, biology, astronomy and even art, as they complete their tasks.
"The space mission simulation program really replicates the business environment," eighth-grader Riley Stone said.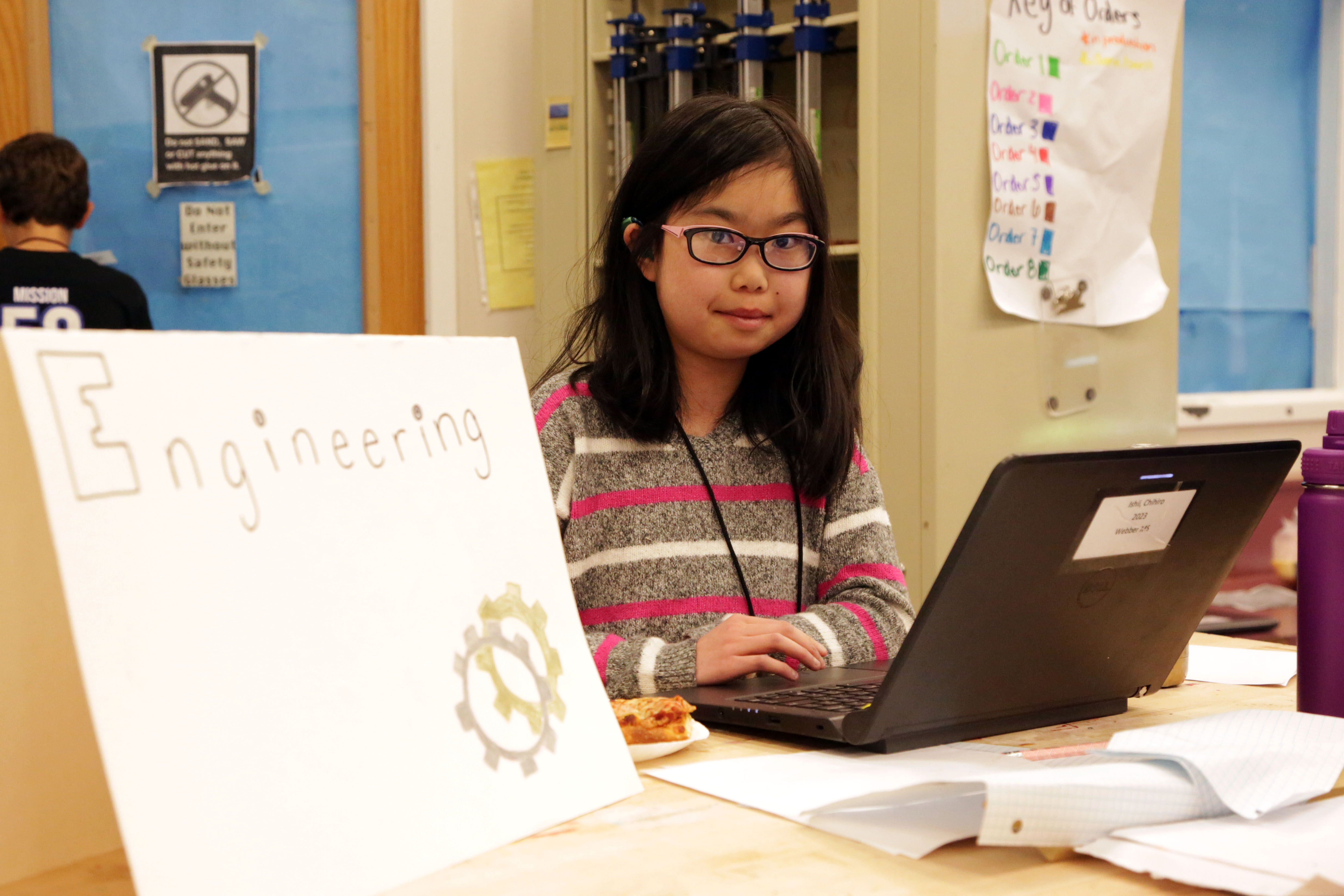 Both Riley and Peyton worked together as the grant and public relations advisors for the project, which meant they helped get the word out and applied for grants to help fund the program.
"Students have to interview for their jobs, and even though we all have different learning styles, we work together," said Riley.