Poudre School District's history stretches back more than 100 years when, in 1866, a young widow moved to Fort Collins and began teaching her son and another student in a log cabin on the military post. Since those humble beginnings, PSD has swelled to a school district serving some 30,000 students across more than 50 schools. 
This year, several of those schools are celebrating significant milestones in their history. Take a look at the following list and join us in wishing these schools a happy birthday!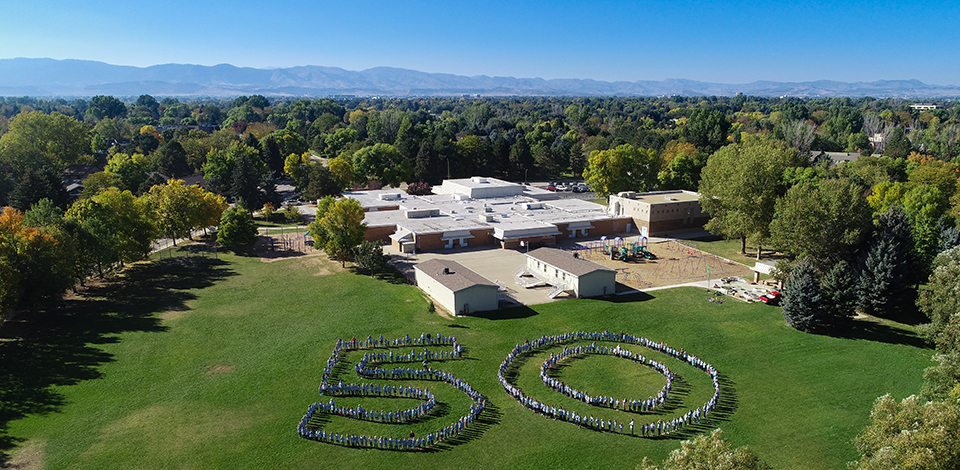 Celebrating 10 years:

Celebrating 25 years:
Preston Middle School
Traut Core Knowledge Elementary School 

Harris Elementary celebrated their 100th anniversary!

Celebrating 30 years:
Johnson Elementary School 

Celebrating 40 years:
Shephardson STEM Elementary School

Celebrating 50 years:
Tavelli Elementary School 
Irish Elementary School 
Riffenburgh Elementary School 
Bauder Elementary School 
Blevins Middle School 

Celebrating 100 years:
Harris Bilingual Elementary School 
Timnath Elementary School