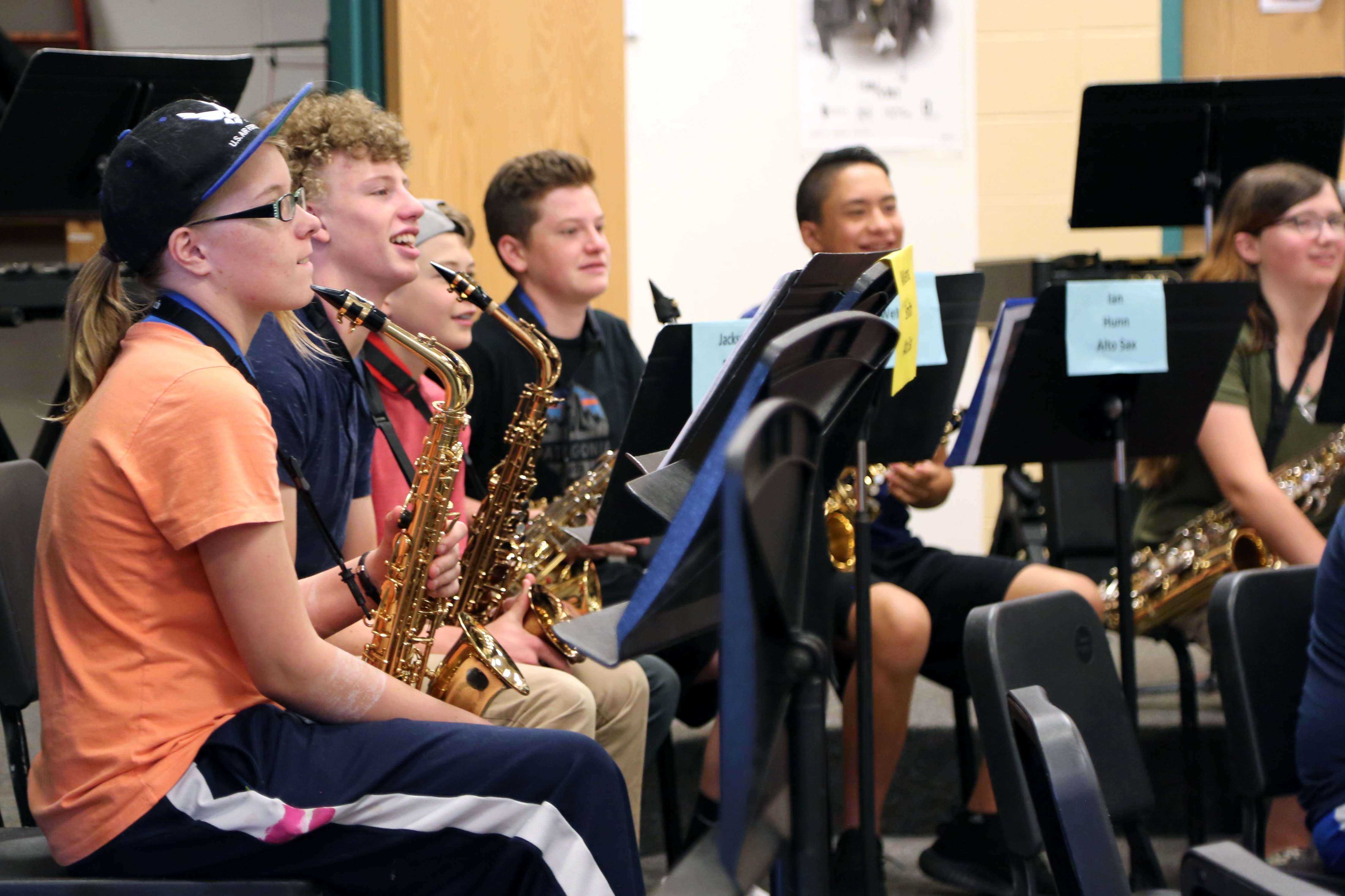 On a hot summer day four years ago, Chelsea Parker and Will Young stepped inside the Rocky Mountain High School band room for the first time. 
Back then, the two were nervous eighth graders, not sure what to expect when they started high school just a few weeks later. But the PSD summer music program at Rocky quickly helped them get acclimated to their new school environment and offered them the chance to meet their future classmates.
"To get to play with new classmates really changed my perspective," Will, now a rising senior, said. "Playing with your peers who have different perspectives changes you. I looked up to them."
That type of camaraderie is exactly what PSD's summer music programs are designed to create for the approximately 1,100 students who attend them, Rocky Mountain High School Director of Bands Scott Schlup said. In addition to keeping students' skills sharp over the summer, the programs help students bond with one another and meet their future teachers.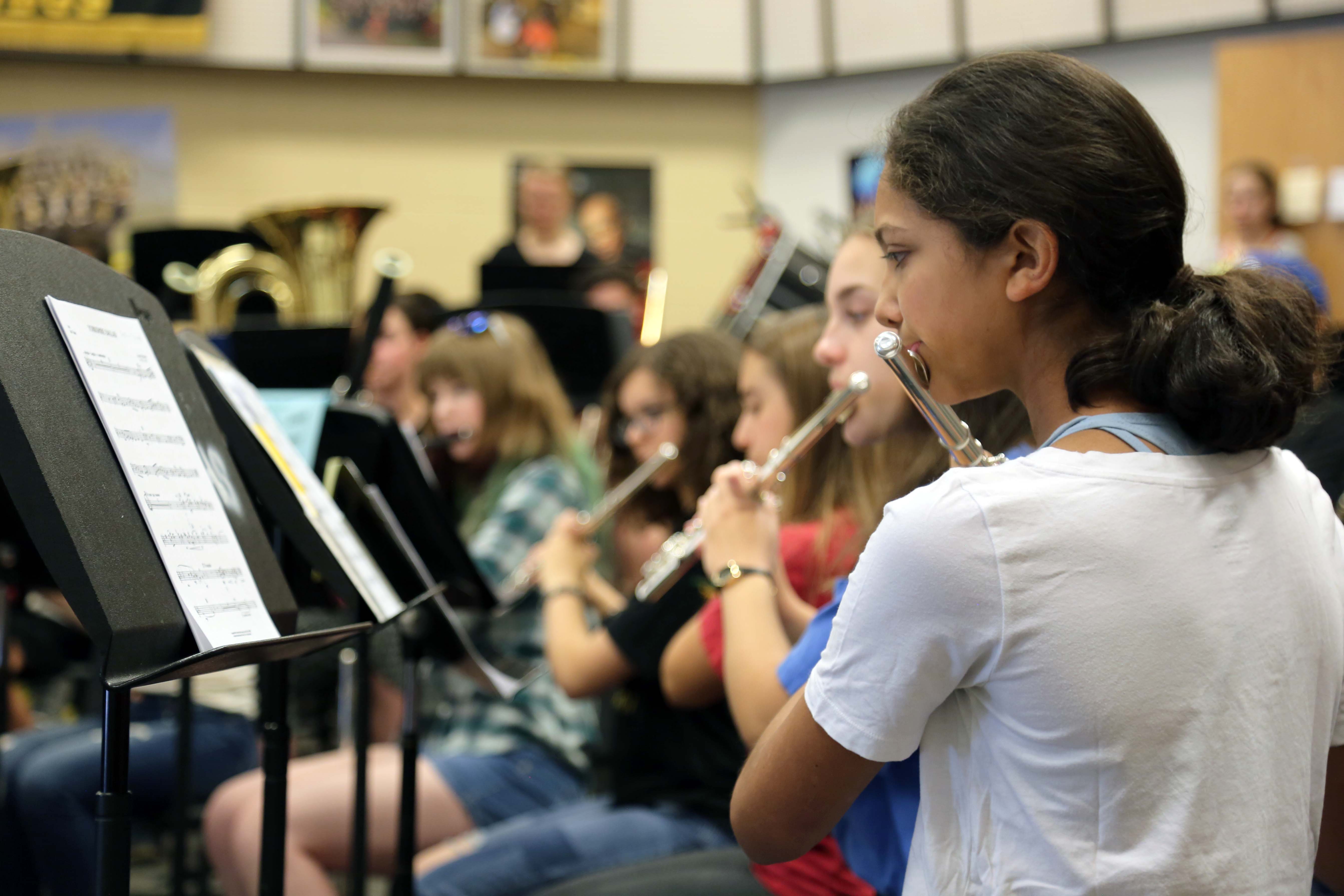 The music programs are offered at multiple schools throughout PSD and include options for beginning, intermediate and advanced students. Professional music educators lead the classes and are often the same teachers students will have in middle or high school. 
"It's a way for kids coming into high school to get to know other kids who are in band and meet upperclassman," Schlup said. "And, of course, it keeps them playing over the summer."
For students who have been to the programs before, these summer programs can be an opportunity to develop leadership skills and help their peers, Schlup said. 
Chelsea said that she has gotten something new out of the program each year. 
"I was able to focus and grow as a musician," she said. "Now, I just want to make sure freshman feel comfortable and excited to come here."