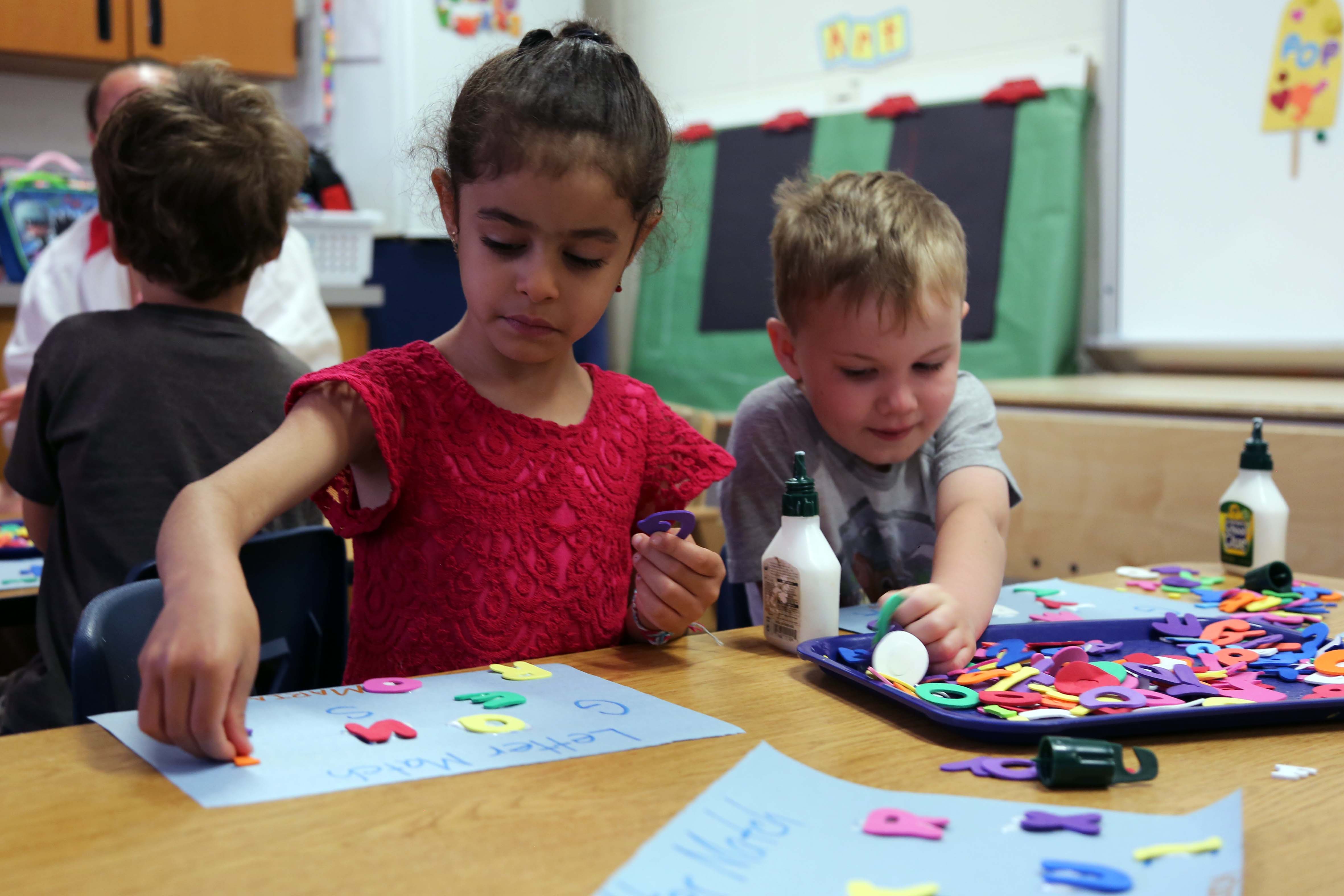 It's just after 8 a.m. at Beattie Elementary School, and although it's summer break for most students, the school is humming with activity. 
Inside, preschoolers in Poudre School District's Early Childhood Education program prepare to spend the day learning. In one classroom, kids take turns telling their peers how they're feeling – an activity that helps students develop both their emotional and language skills. Across the hall, students practice literacy skills by identifying colorful paper letters. 
This valuable summer learning is free for the qualifying families of 3 to 5-year-olds living in PSD boundaries.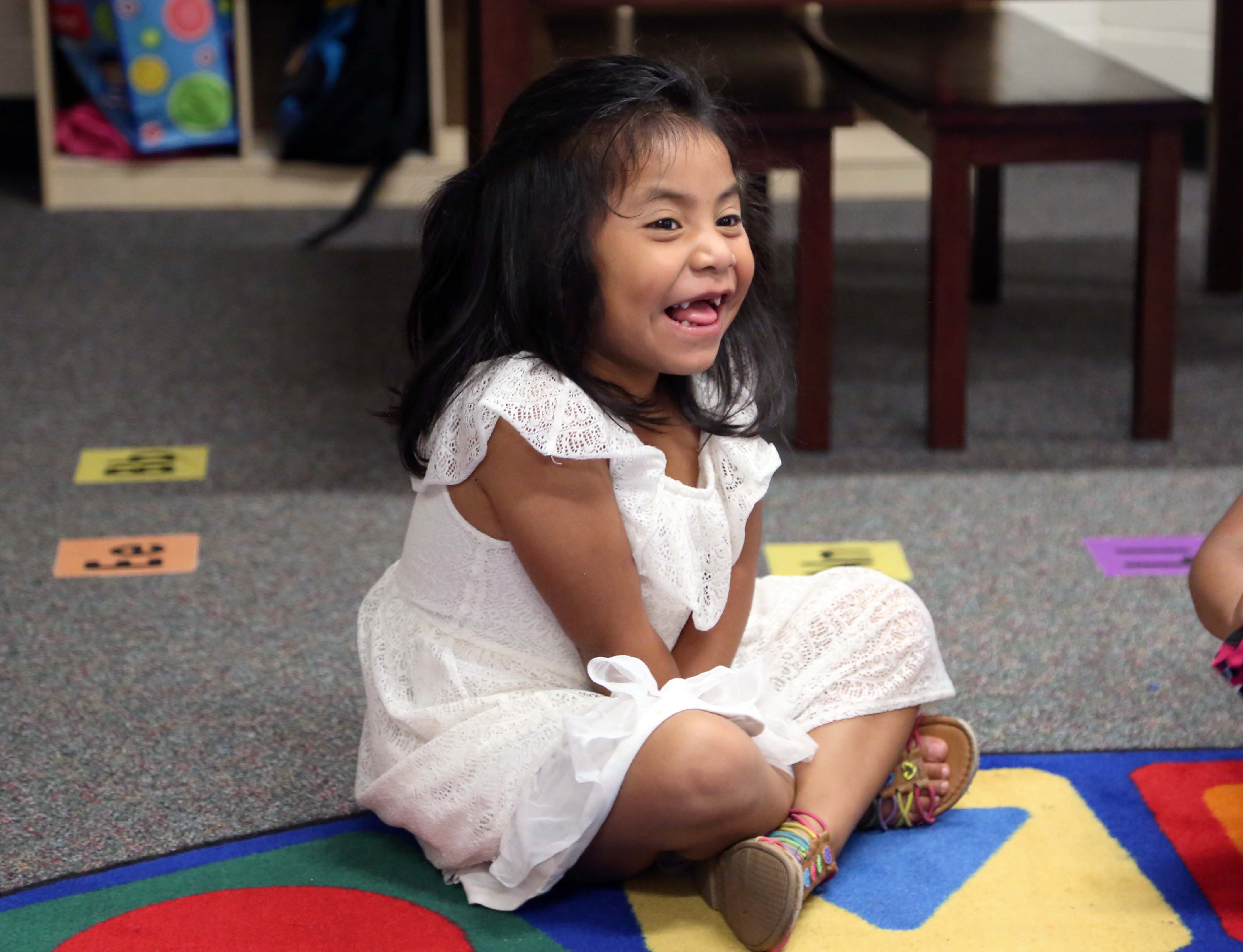 Throughout the school year, approximately 1,300 students benefit from PSD's Early Childhood Education programs, which take place in 20 elementary schools and seven community day care center classrooms spread throughout PSD's geographic boundaries. These full- and half-day sessions give students a jump start on their education before kindergarten, helping them develop skills that they need to succeed in school.
The majority of spots in these Early Childhood Education programs are tuition-free, but many families may not realize that their child qualifies for one. Under Colorado Department of Education guidelines, children can qualify for these tuition-free spots based on many factors. This means that families, who think they aren't eligible for tuition-free preschool based on income, should know that their child might qualify to attend PSD preschool free of cost based on other consideration factors.
The Colorado Department of Education estimates that within PSD's boundaries, there are more than 900 children who qualify for this tuition-free programming but have not yet enrolled.The only way to know for sure whether a child qualifies for a tuition-free spot is to submit an application and begin speaking with a district eligibility specialist. 
Factors considered when people apply for tuition-free programming include:

Family size and income 
Parent/guardian education level, age, and learning difficulties 
Family supports (foster status, Temporary Assistance for Needy Families, Supplemental Security Income, Department of Human Services)
Whether a service provider, family, or developmental test has indicated that there are developmental concerns
If a child is four years old and would benefit from additional social-emotional and language development 

"More than one-third of kids in the program can come in on a wide variety of qualifying criteria to prevent early school difficulty," PSD's Early Childhood Education Director Carolyn Martin said.  "That is broad, and it's really important for people to know that income is not the only factor considered."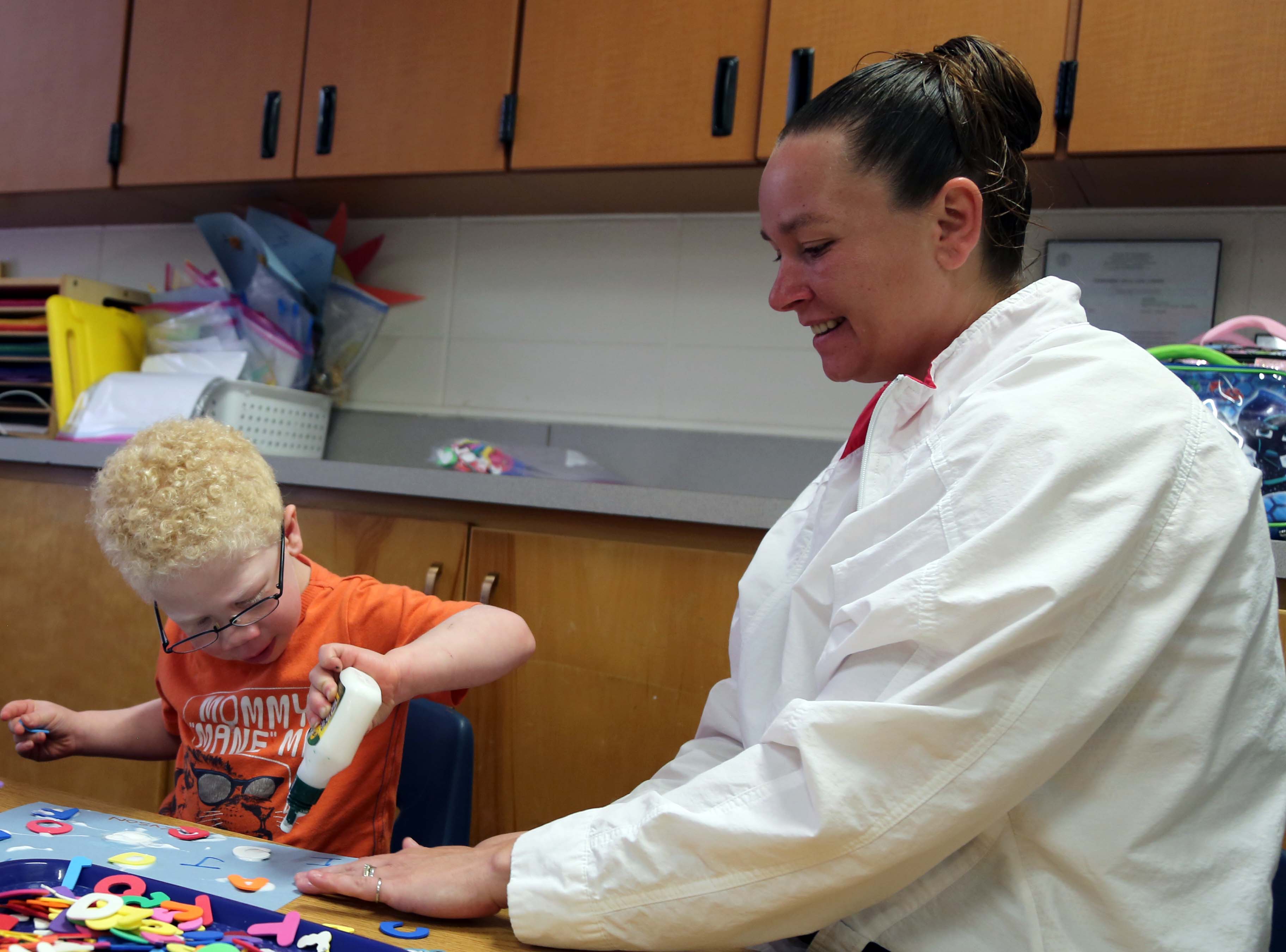 Early Childhood Education classrooms are designed to help students build a foundation for success as they begin their academic careers. All classes in PSD elementary schools are taught by certified teachers, of whom the vast majority have both special education and early childhood education endorsements. 
The first six years of a child's life are critical to their oral language and emotional development, Martin said. High quality preschool gives students the chance to develop these skills, so they are ready to take the next steps forward in kindergarten. 
"Those things are truly critical for kindergarten." she said. "Being in a stimulating environment in a classroom with 15 other kiddos who are all exploring, it's a top-notch way for every learner, regardless of their starting point developmentally, to get exposure that is going to be critical for them as they continue on to the upper grades."
Interested in applying for a tuition-free spot?

PSD's Early Childhood Education department is happy to help. Learn more about the programs and apply for preschool here. Still have questions? Call 970-490-3204.