On one of the last days of her summer break, Fossil Ridge High School junior Kylie Becker was hard at work at Kinard Middle School, her former stomping grounds.
The former Kinard Mustang didn't have to be there, alongside teachers and other students turning soil next to the school's west wall, but she wanted to be. That's because she, like many current and former Kinard students, felt a deep connection to the project she came back to support – the creation of an Outdoor Learning Center for all Kinard students.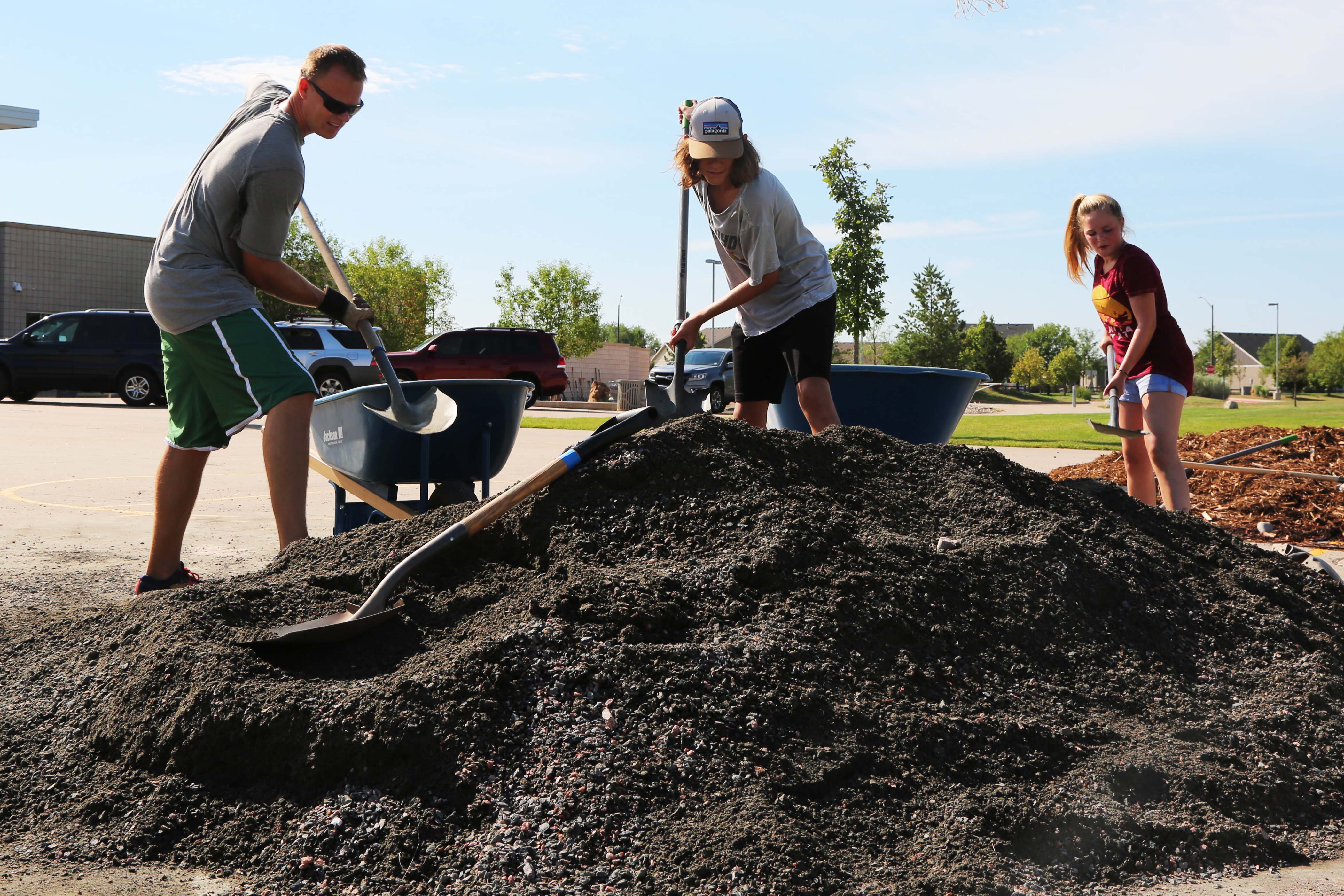 The project, led by the student leadership class Kinard CARES, has been in the works for years. The vision is grand: Create an outdoor classroom complete with a vegetable garden, composting station, benches and fountain. The hope is to create both a community center for the school as well as a space for innovative learning connected to the school's values of environmental stewardship and student-centered learning. 
"It really helped me learn things about myself," Kylie said about the class. "The project has been a dream for years."
The process of creating the Outdoor Learning Center is as important as the end result, Assistant Principal Chris Bergmann, who leads the Kinard CARES program, said.  As different classes have taken on various aspects of the projects, they've studied blueprints, worked on grants and done the hard physical work of enacting those plans.
"We want to create authentic learning experiences that relate to civic engagement," Bergmann said. "The world needs more creative problem solvers."
He hopes the class teaches students about legacy building, and the importance of working toward something that you might not benefit directly from. Many of the students who worked on the project have since gone on to high school and even college, he said. But many of them, like Kylie, continue to come back to help because they've taken this lesson to heart.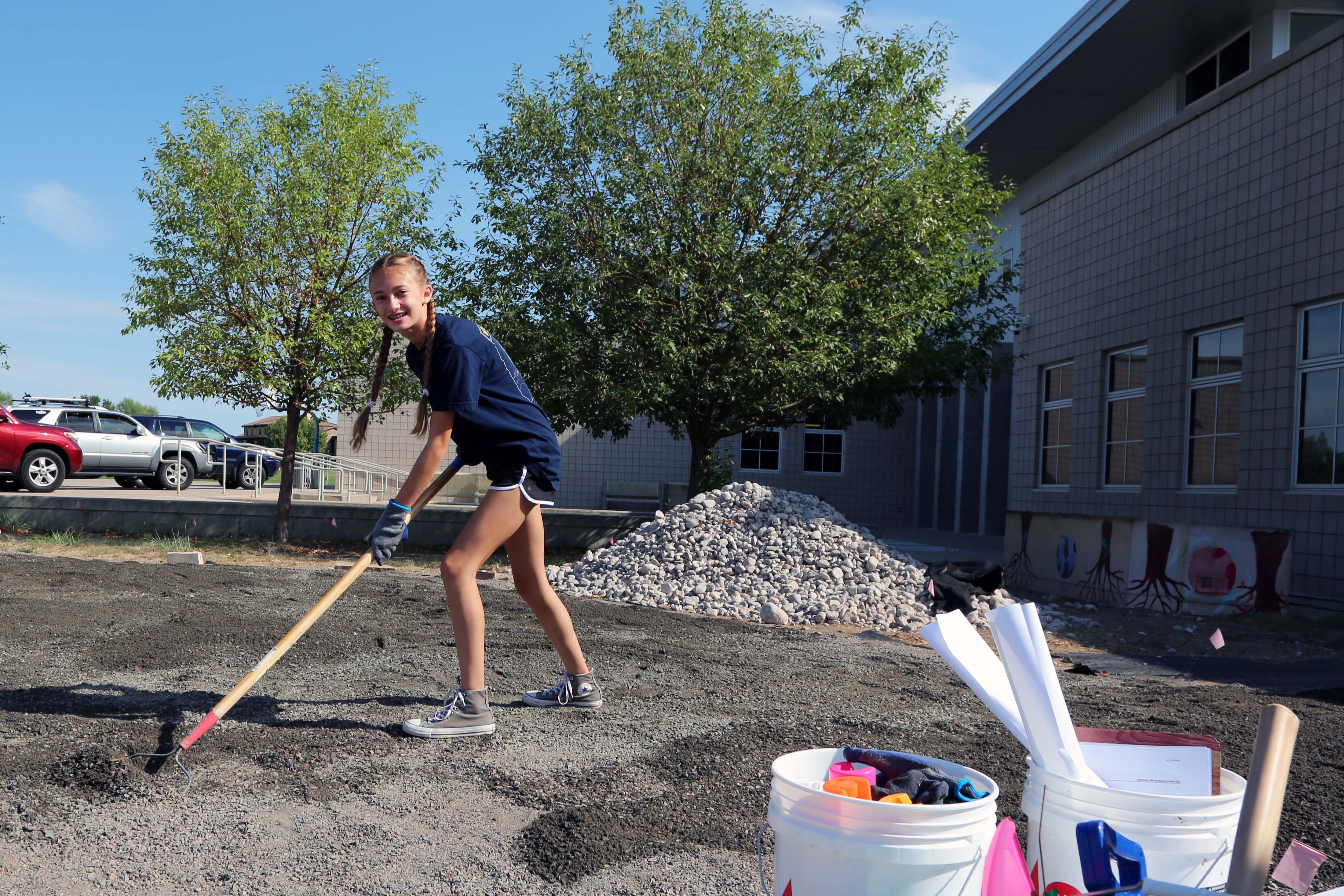 This year, the Outdoor Learning Center will be open for classes to use for the first time. But it's far from complete. Students this year, and next year, and the year after that, will continue to envision ways to innovate and improve it. 
But then again, that's kind of the point. 
You can follow the project's progress on the Kinard CARES website, Instagram and Facebook page.