When the base of School Resource Officer Megan Savage's radio broke, the easy solution would have been to simply purchase a new one. 
But the creative problem solvers at Preston Middle School had a better idea. 
Preston Media Specialist Tracey Winey decided to use this as an opportunity to challenge her students to create something themselves, hone their skills and do something kind for their school resource officer. So, she invited students to come to the school's media and design a radio base that they could make using the school's 3D printer.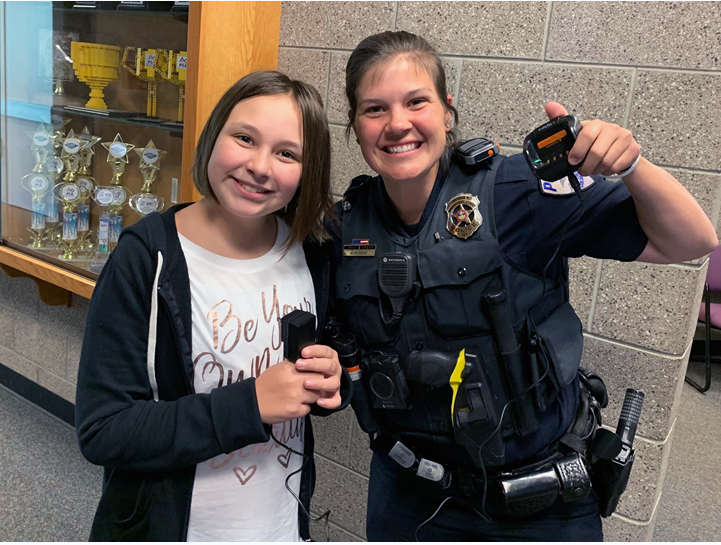 Using a collection of software tools known as Tinkercard, many Preston students put their design and engineering skills to work as they developed radio bases to replace the broken one that Officer Savage had. As they perfected their designs, Winey worked with students to resize and modify the different prototypes to try to get one that would work perfectly.
"Ultimately, Kylie's design worked the best," Winey said of the seventh-grade student who designed the final version of the radio base. "She hadn't worked a ton in Tinkercard, but she wanted to help Officer Savage."
Designing the radio base was a unique challenge for Kyle, but she said she likes helping.
"Also, Officer Savage is awesome!" she said.