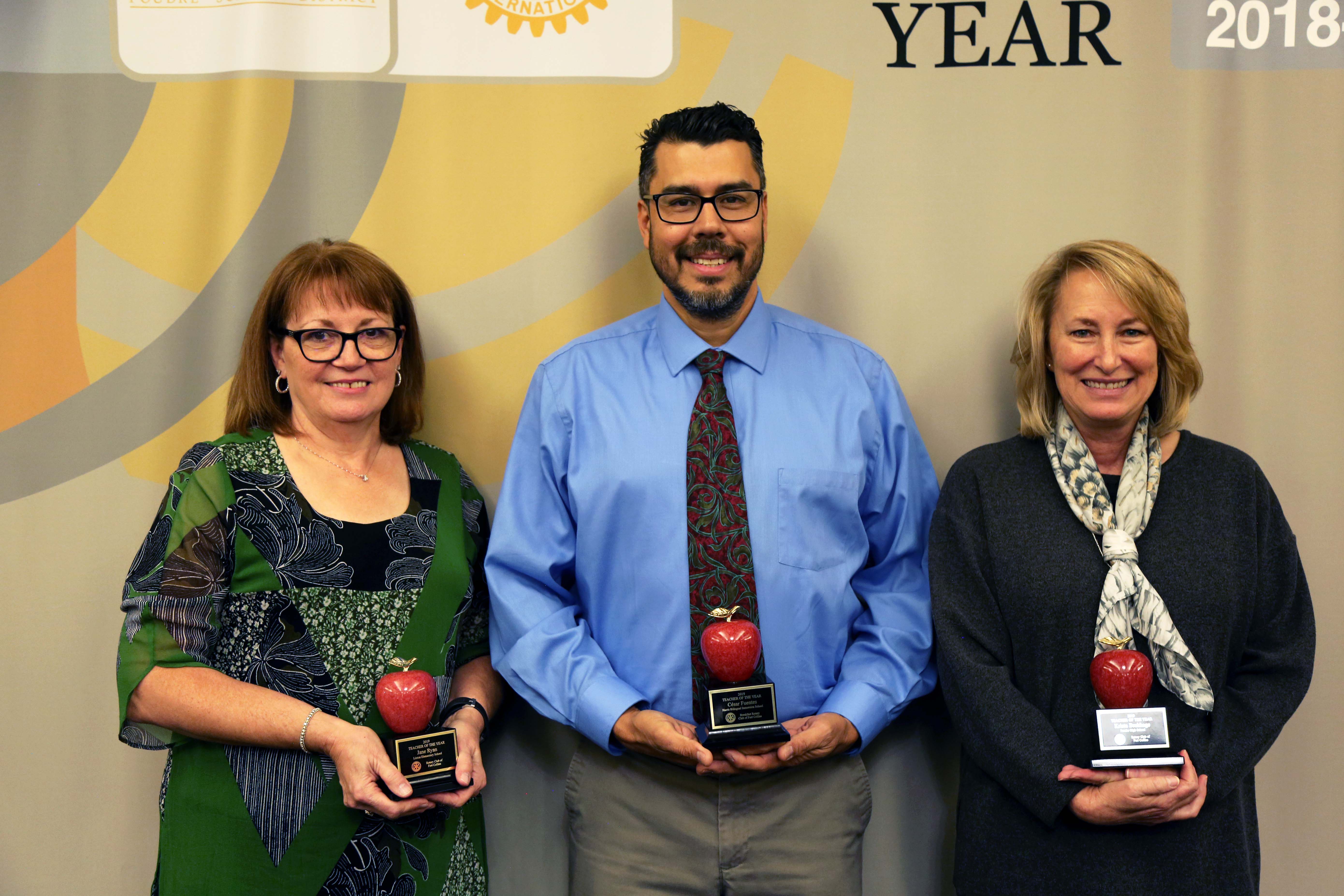 The Rotary Clubs of Fort Collins honored three Poudre School District educators with its prestigious Teachers of the Year Award at a recent ceremony celebrating these dedicated teachers. This marks the 26th year of the award, which was first given by the Fort Collins Rotary Club. 
"We understand that what we do is not just academics, but is helping parents and families and communities to grow whole people who are engaged and healthy," PSD Superintendent Dr. Sandra Smyser said at the event. "We care about all the parts of raising a young person. It is our honor to take care of our community's children every day."
Here is more about this year's outstanding winners: 
César Fuentes, Harris Bilingual Immersion School

César Fuentes teaches fourth-grade Spanish literacy and writing at Harris Bilingual Immersion School. At Harris, he helps students develop their language skills and instills pride in them as they learn and explore new things. He also served his country as a member of the U.S. Air Force.

Krista Brakhage, Poudre High School

Krista Brakhage has been an educator for 29 years. She teaches ninth-grade language arts at Poudre High School. In her time at PHS, Brakhage instituted a peer helper program in her classroom, enlisting upperclassmen to support ninth-grade students.

Jane Ryan, Linton Elementary School

Jane Ryan has spent nearly 40 years teaching at schools in Nebraska, Iowa and Colorado. She was inspired by her family and a counselor to become an educator. She wants to inspire every child to believe in themselves, which is why she asks them to show their greatness every day.