The United Airlines pilot smiled out at the crowd of 50-some Linton second graders in front of her.
"Do you have any questions about my job?" she asked.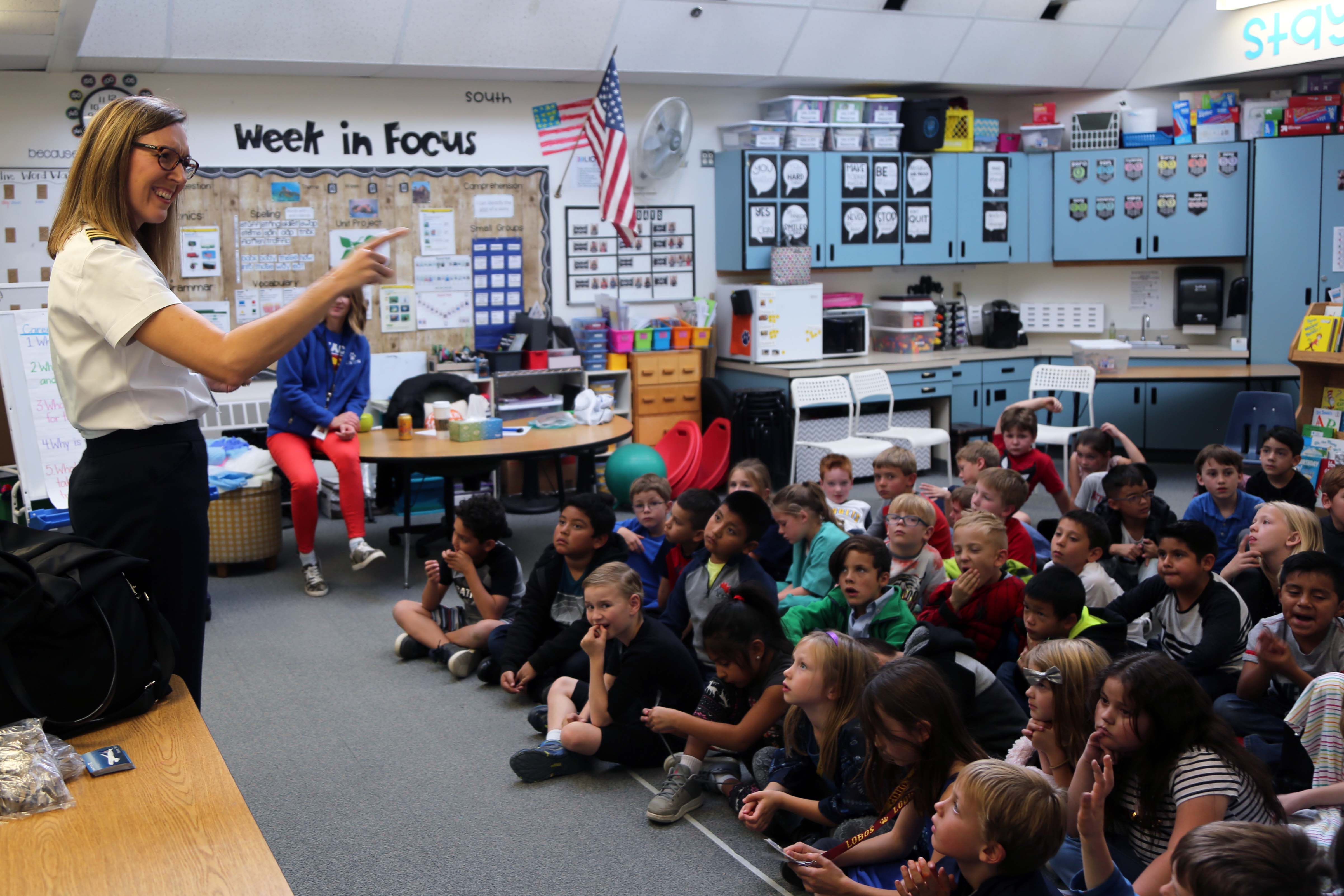 Hands shot up across the room as students craned their necks to get a better look.
"How big is your plane?"
"What classes did you need to take to become a pilot?"
"How do oxygen masks work?"
Even though they had already spent most of their day watching Career Day presentations, these eager students were still on the edge of their seats as they listened to software developers, traffic control agents, realtors and many more community members talk about their careers.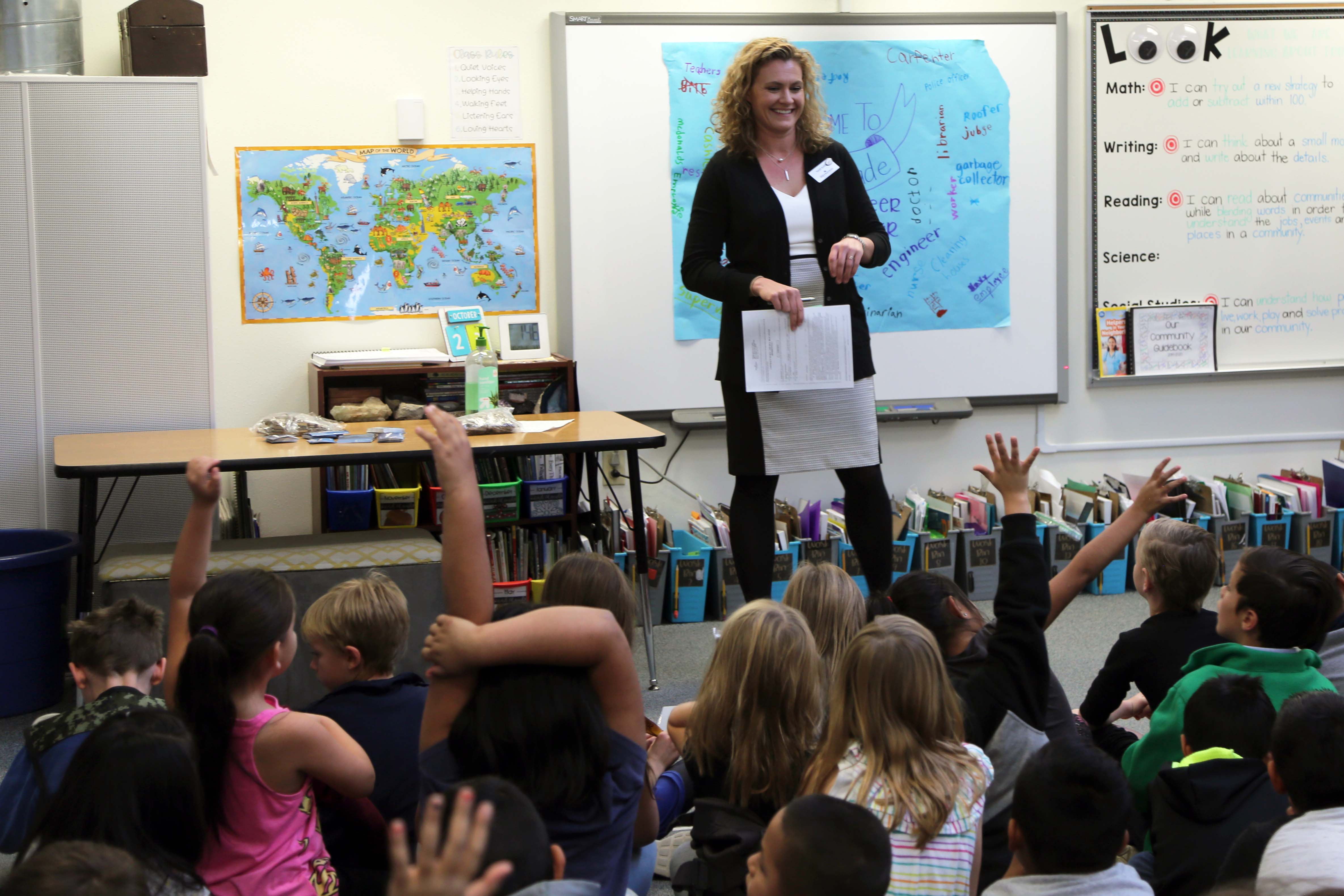 The presentations gave students a chance to expand their worlds a little and get a taste of different careers that they might want to have someday. It also tied into deep learning these classes have been doing about what makes a community tick.
"Since our first reading unit and social studies unit focused on communities, our big question for students was what is a community?" Linton teacher Sarah Filkowski said. "We focused a lot on jobs and how they help provide services to community members. With this in mind, we conjured up the idea to provide first-hand information from real people within our community to help students grasp the importance of community members, as well as recognize them as their neighbors."
By the end of the day, the students were excitedly talking about all the different types of jobs in the world.
"My favorite part was learning about the engineer because I liked that he brought his plans and we got to see his model," second-grade student Ellie said. "I want to be a teacher when I grow up. I learned that a pilot captain has four stripes on their suit, but she (the United Airlines Pilot) only had three, so she was a First Officer."