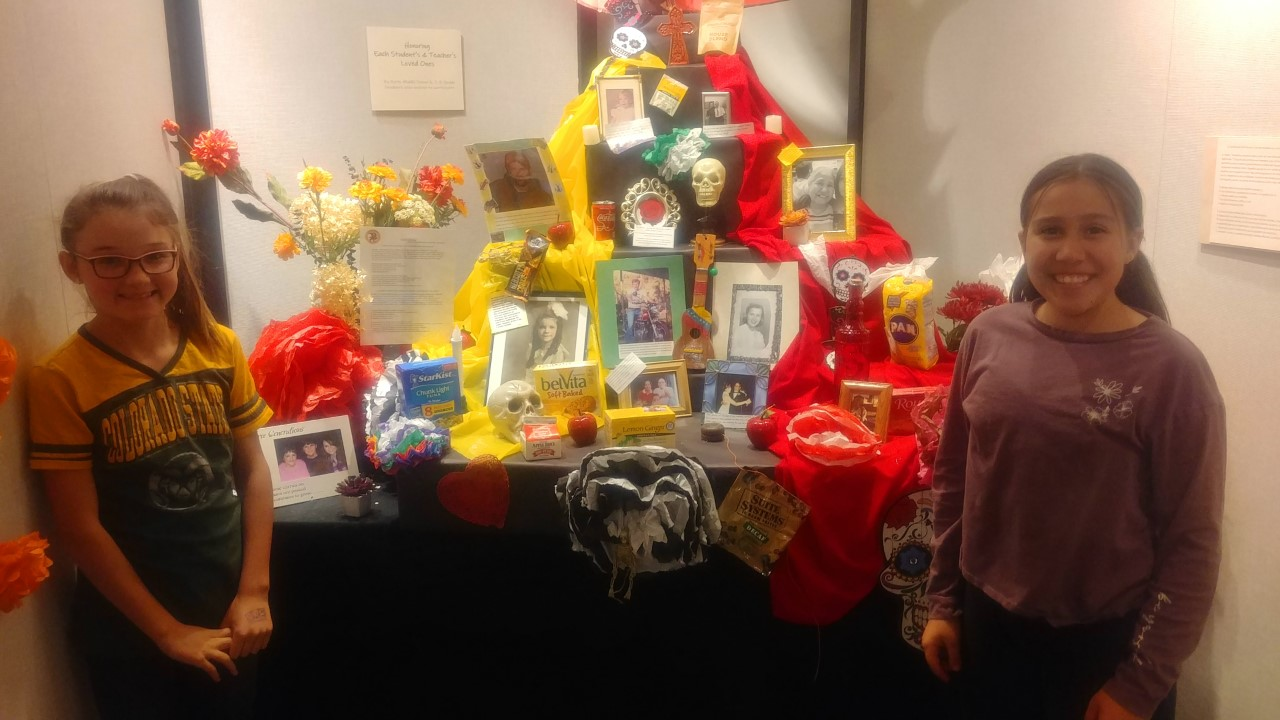 Boltz Middle School is a family, teacher Maria Pearsall said. So, it made perfect sense for the school to come together and use a family-centered holiday to expand students' horizons. 
In the weeks leading up to Día de los Muertos, or Day of the Dead, the Boltz community carefully crafted an ofrenda to be displayed first at the school's library, and then for everyone to see at the Global Village Museum in Old Town Fort Collins. An ofrenda is a display honoring loved ones who have died.
Boltz students who are learning English and Spanish went on a field trip to see the museum's Día de los Muertos exhibit. The process of making the ofrenda as well as the field trip gave students the opportunity to share their personal experiences – some of the students knew very little abou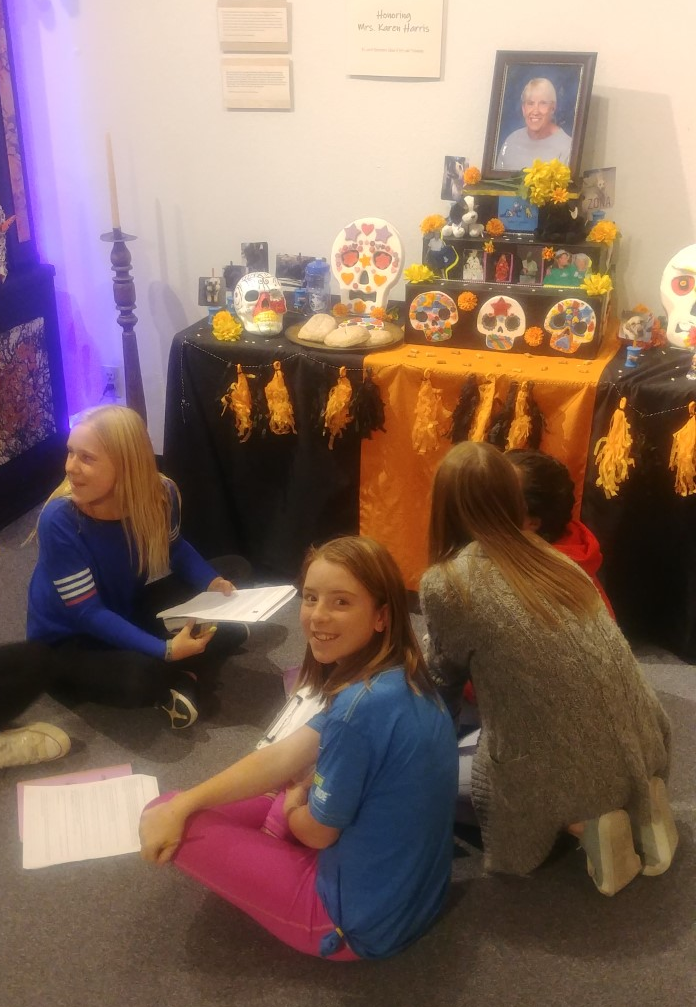 t the holiday, while others celebrate it with their own families at home. 
In addition to the ofrenda created by the Boltz community, students saw one celebrating the beloved late singer Selena as well as members of the LGBTQ+ community.
Derek, a Boltz sixth grader, said he learned a lot on the field trip and he liked seeing the different ofrendas.
"They're special to some people," he said. "(I want people to know) they should respect the ofrendas."
Emma, also a sixth-grade student, said she loved seeing the details on the ofrendas. Newcomer students at Boltz helped Pearsall carefully fold the traditional paper marigolds to go on their school's displays. 
"The exhibits had a lot of culture," she said. 
Boltz teacher Joyanne Siripachana said the trip gave students a chance to practice their Spanish and share their experiences. 
"It's about communication, culture, and connection," she said.