Picture this: A house that wards off fires, a padded suit that protects its wearer from unexpected hailstorms, and a pair of specialized boots that protects wild land firefighters. 
Recently, Olander Elementary School third graders did a lot more than just imagine these fantastic creations – they built models, developed marketing plans, and pitched them to a local patent attorney, who offered them suggestions and feedback on their ideas.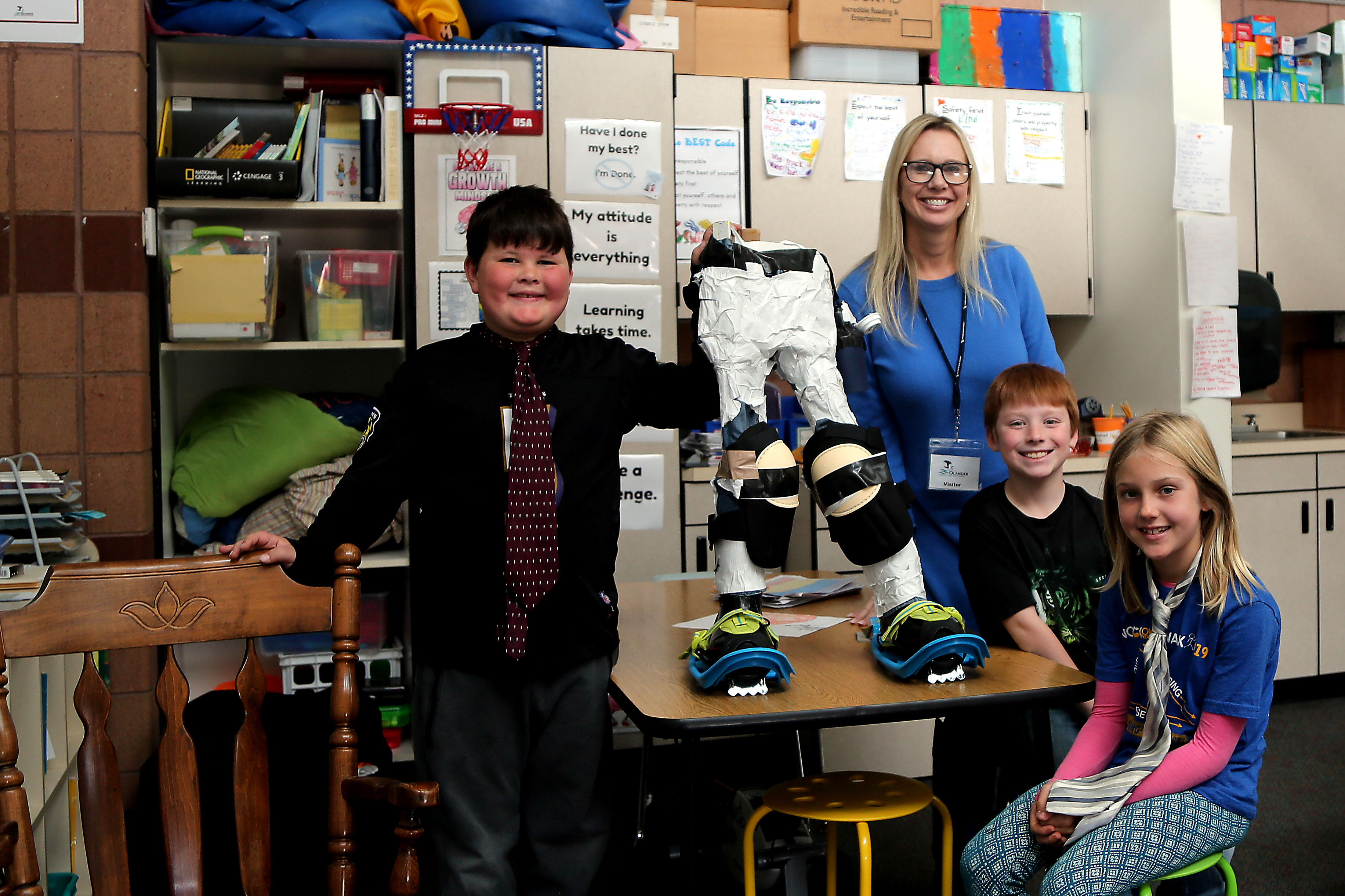 "First, the whole group came up with the idea," third-grader Caleb said about his team's proposal to create a jacket that instantly melts hail.
"Then, we looked up comparable prices of products that were similar, and then we based our price off of those products," said Isla, who served as the group's chief financial officer. They settled on a price tag of $50.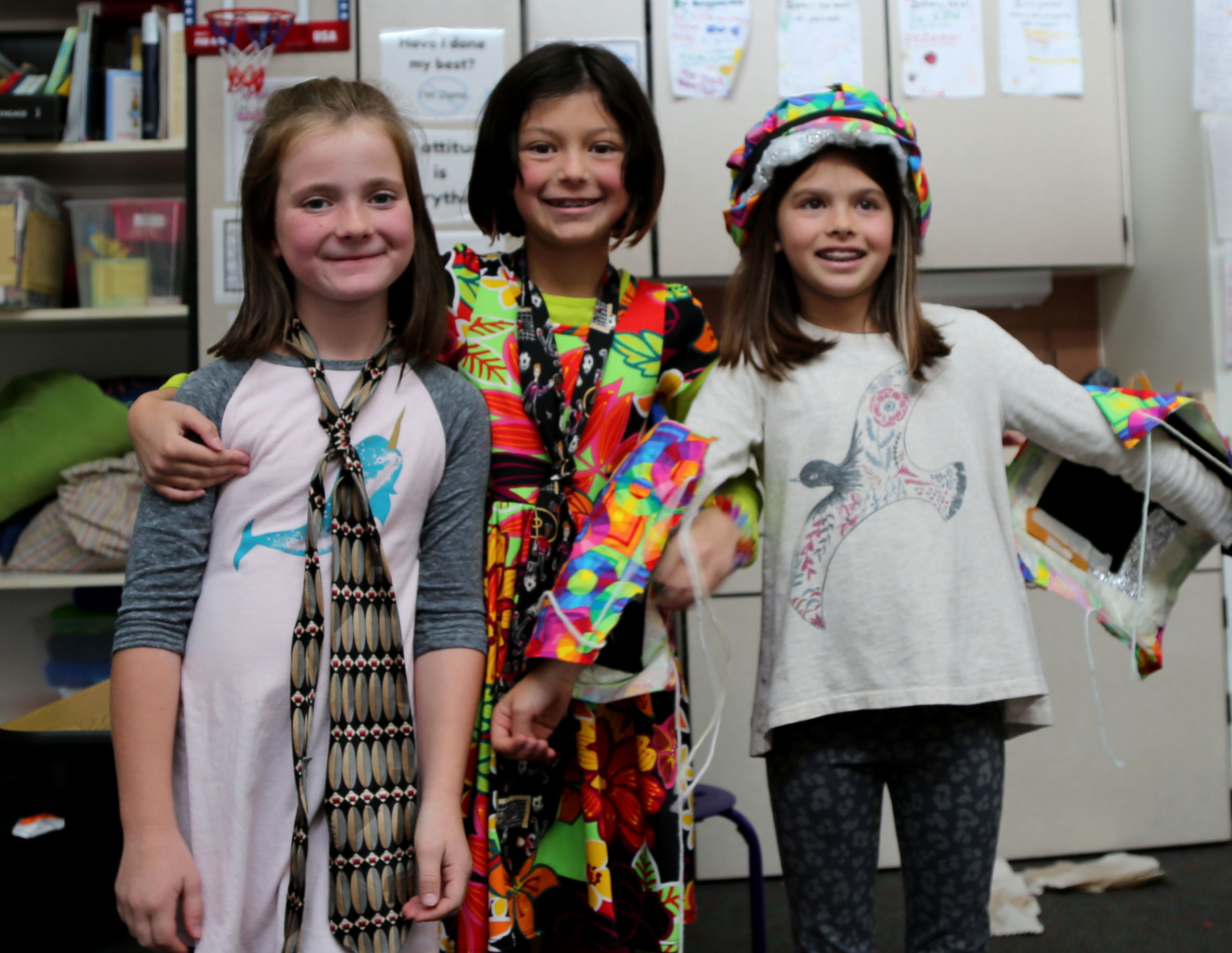 The presentations to the patent attorney were the culmination of a six-week project-based learning experience that helped students develop research skills, empathy, scientific understanding and group collaboration strategies. During the project, students were tasked with creating an invention or improving a product that would reduce the impacts of weather-related hazards.
Students worked in teams and decided who would be best at filling each role, from inventor to chief financial officer to engineer. This helped them acknowledge and celebrate each team member's unique skills and talents, teacher Kelsey Sutliff said. 
"It's pretty impressive to have 8- and 9-year-olds doing that," she said.