During the holiday season, Poudre School District students, staff and community members demonstrate their incredible generosity through many acts of kindness. Some schools host food drives, other collect presents for families in needs, and some develop other unique acts of kindness to spread holiday cheer. 
See what students at Cache La Poudre Middle School are thankful for - watch this "PSD Gives: What are you thankful for" video on the PSD TV YouTube channel.
Here's a look at what the PSD community has been up to so far this year:
PSD Turkey Roundup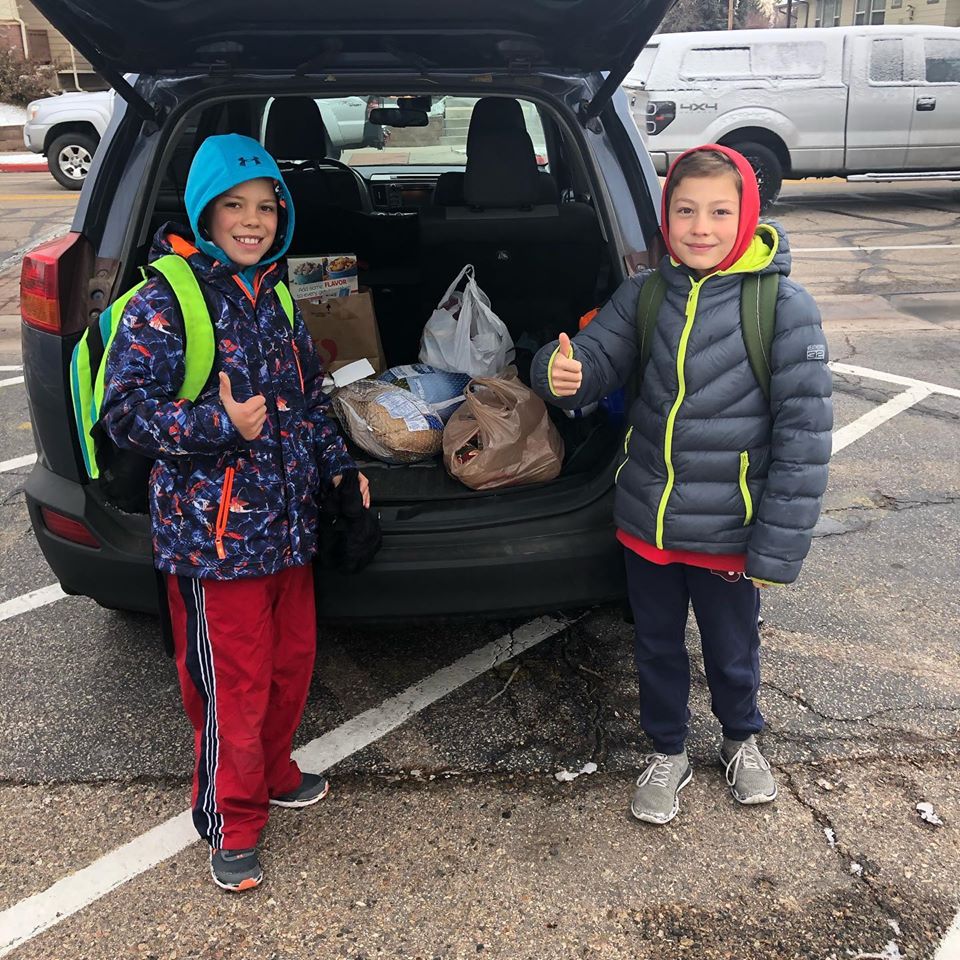 PSD schools and sites collected a whopping 1,644 frozen turkeys well, 1,040 non-perishable food items and $312 for the Food Bank of Larimer County. The turkeys will be distributed to families in need in the community during the holidays. See the top schools below: 

•    Bacon elementary collected 346 turkeys – more than any other school! 
•    Zach collected 174 turkeys
•    Shepardson collected 151 turkeys
•    Webber collected 143 turkeys
•    Preston collected 123 turkeys
Boltz students make handmade scarves: Students at Boltz Middle School made hundreds of fleece scarves for people experiencing homelessness and other difficulties in Fort Collins. 

Food drive at Eyestone Elementary School: Eyestone students collected more than 2,600 items for the Wellington Food Bank. Way to go, Cougars! 

Think something needs to be added to the list? Email Alicia Stice at astice@psdschools.org. You can also post to social media using #PSDgives.