Bethke fifth grader Dominic loves soccer. 
He loves everything about it – the way it feels to sprint toward the goal, the thrill of playing a team sport with his friends, and, most especially getting to jump up and down after he kicks the ball past the goalie. 
"I like soccer because of my teammates," he said.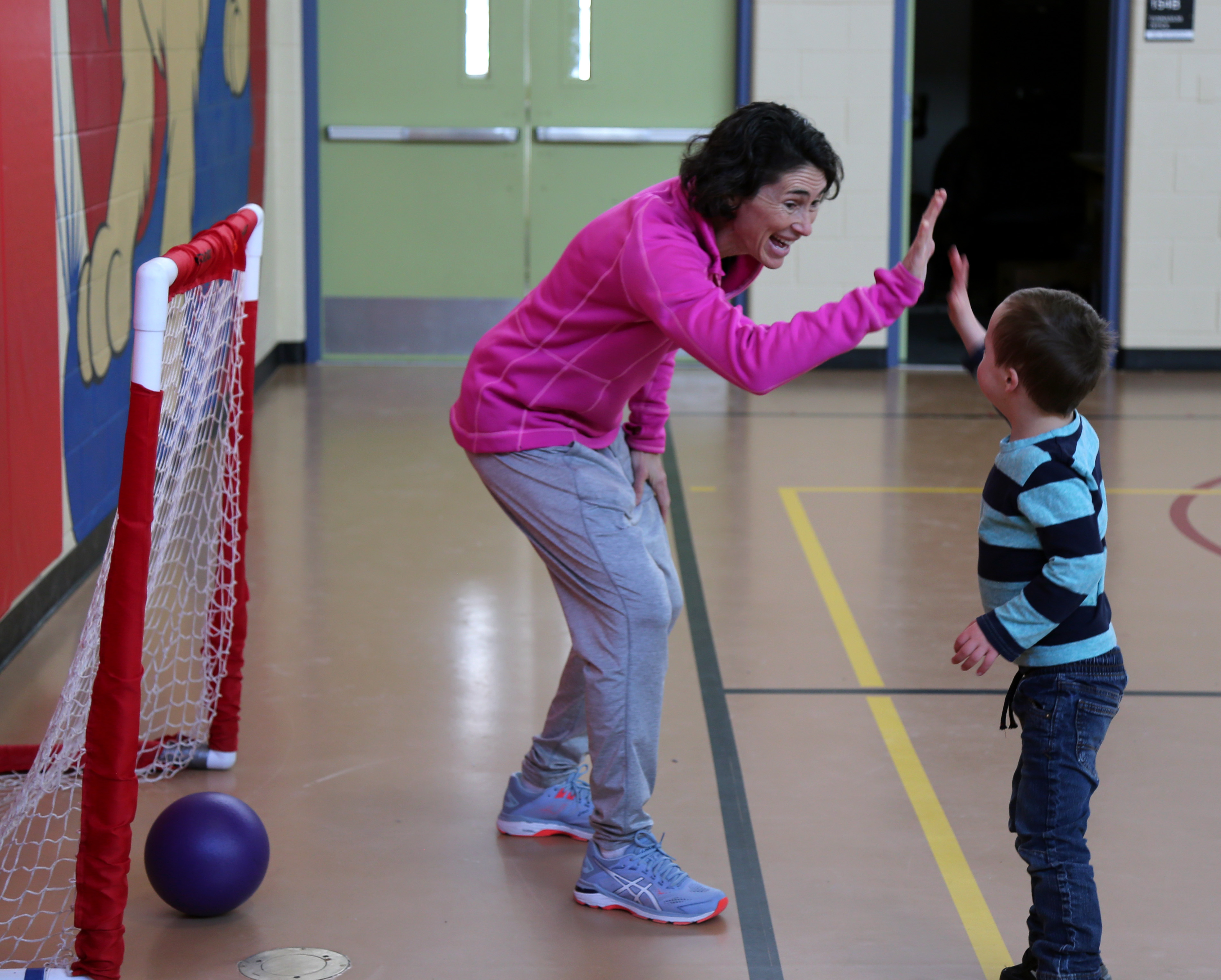 Every day, Dominic and other students with special needs at Bethke spend about half an hour in an adapted P.E. class just for them before lunch. This small class is in addition to the students' regularly scheduled gym class, but gives them a tailor-made experience where they can find the confidence they need to step outside of their comfort zone, teacher Terri Keyworth said. 
"There are the little successes … the excitement on their face when they score a goal, for example," Keyworth said. "But there are also big successes, like how much more confidence I see in them during their regular classes."
During the adapted P.E. time, activities are modified to meet student's needs, and the smaller class size means kids have more chances to catch a ball, score a goal or shoot a basket. The modifications are tailored for each student. For example, some students might practice basketball by throwing a ball into a bucket, rather than a hoop; some might use a pool noodle when playing tag, and others might need some extra support when practicing their skills on a balance beam.
Keyworth said she's seen students who used to be too nervous to participate in their regularly scheduled P.E. classes find the confidence to start running around with the rest of their peers after spending some time in adapted P.E.
"It gives them more opportunities to be successful," she said.