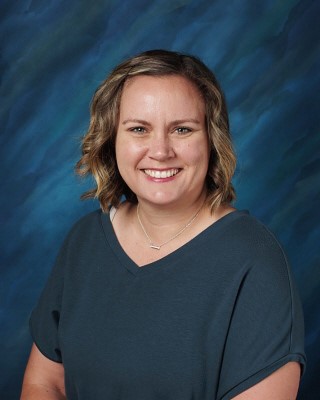 Poudre School District is excited to announce that Abby Himlie has been selected as the new principal for Dunn Elementary School. Himlie will take over this role at the end of the school year when current Dunn Principal Deborah Ellis retires.
"I am honored for the opportunity to serve such a knowledgeable and dedicated staff who commit to the academic and personal development of every child," Himlie said. "I look forward to celebrating the amazing diversity of the Dunn community and partnering with families to nurture and develop young students as caring, active participants in a lifelong journey of learning."
Himlie first joined the district in 2011 as dean of students at Lincoln Middle School. Before that, she gained extensive administrative and classroom experience in other school districts, including Thompson School District in Loveland. She has leadership experience in special education, gifted education and general education. Himlie attended the University of Northern Colorado for her educational specialist degree in leadership, earned her master's degree in curriculum and instruction with an emphasis on English Language Learners at Arizona State University, and her bachelor's in special education at the University of Missouri.
During her tenure as assistant principal at Cache La Poudre, Himlie initiated and led grant work to involve students in improving school culture through weekly class meetings, connected this work with CLP Elementary School, championed a redesign of school-wide targeted academic interventions and leads staff in the focus of partnering with families to support their children through the adolescent years. 
"Abby's leadership skills, along with her talent for building and sustaining a strong culture, make her the perfect fit to be the next principal at Dunn IB World Elementary School," said Dr. Todd Lambert, PSD's assistant superintendent of elementary education. "She has a wide range of successful leadership experience at both the classroom and district level and she knows how to bring out the best in others."